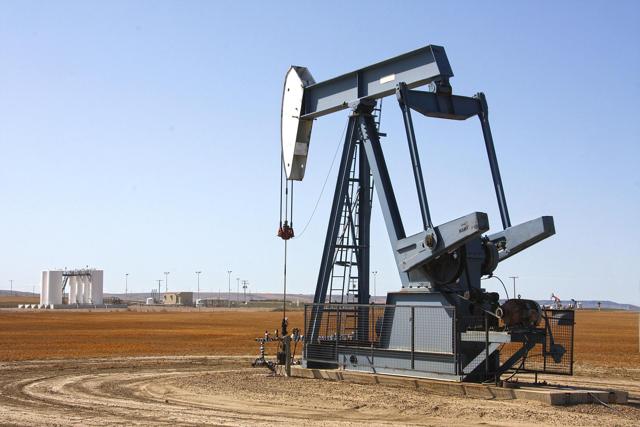 Source: Stock Photo
While the market has focused on the weak impact of the OPEC production deal and whether or not it'll extend the cut or if the cut will be much deeper, and the rising U.S. production levels, it has ignored the amount of oil coming from another source within OPEC which was given a pass on being required to participate in the cuts.
I'm referring to Libya, which, because of recent internal strife, has been largely ignored by the media and investors, even as it has quietly boosted production and is going full steam ahead in order to generate more revenue for the country.
Most recent numbers for Libyan oil output
The most recent report from the National Oil Corporation (NOC) on Wednesday said the oil production in the country has climbed back up to 700,000 barrels per day. It has even more ambitious goals in the near future, according to NOC Chairman Mustafa Sanalla. He said this:
"We are working very hard to reach 800,000 barrels by the end of April 2017, and, God willing, we will reach 1.1 million barrels next August."
When adding the large amount of supply expected to come from Brazil and Canada, along with the ongoing surge in U.S. supply, it's easy to see why the production cut is having very little effect on the market.
Not only is the U.S. exceeding expectations as usual, but Canada is enjoying growing demand for its heavy oil, which could push its supply level beyond the already robust outlook, which when combined with Brazil is projected to jump by over 400,000 barrels per day this year.
With Keystone back in play, Canada production could really take off as long as the price of oil doesn't get too low.
One caveat on production outlook
Even though I don't think it'll be a problem, the output projections by the NOC are dependent on securing capital for repairing infrastructure and general operating costs.
"There is a delay in paying salaries and the different budgets by the ministry of finance, which is considered essential to increase production, implement the necessary maintenance for many oilfields and ports that were badly affected as a result of the conflicts," the NOC said.
By Wednesday, the company and market should have more clarity in that regard with a meeting set to discuss the matter.
This has always been the underlying question concerning the output estimates going forward once the internal strife was brought under containment. I find it hard to believe anything but being provided the needed capital to rebuild its industry will be the outcome.
Conclusion
For most of March, the market has generally ignored or forgotten about Libya because of the renewal of strife which slowed down production. Now that it's over, once again we have to include it in the overall oil supply that will most likely be brought to market.
It has made similar optimistic estimates in the recent past before the uprisings once again frustrated them, but if it secures the money, the infrastructure, which is already in place, will be ready for use once it's repaired. That shouldn't take too long if there are no more interruptions.
My thought is the market should start to price in some of Libya's production. If it's able to maintain domestic stability, there's every reason to believe it can meet its stated output goals.
Before the internal strife, Libya was producing about 1.6 million barrels per day. Reaching 1.1 million barrels per day by August, starting from a baseline of 700,000 barrels per day, isn't that much of a stretch.
I'm assuming it will be able to at least reach 900,000 barrel per day to 1 million barrel per day by that time. Again, with all the other supply coming, it's going to put a lot of pressure on oil, whether or not OPEC and others decide to extend the production cuts.
Disclosure: I/we have no positions in any stocks mentioned, and no plans to initiate any positions within the next 72 hours.
I wrote this article myself, and it expresses my own opinions. I am not receiving compensation for it (other than from Seeking Alpha). I have no business relationship with any company whose stock is mentioned in this article.