Insurance companies involved in healthcare experienced a price surge following the election of President Trump that continued until a few days ago with the vote to assign the ACA aka Obamacare to the dust bin of history. More precisely, the price rollback began on March 17, when savvy investors realized the Republican/Trump/Ryan replacement plan was doomed to failure, especially when it was scored by the Congressional Budget Office, CBO, and found woefully deficient.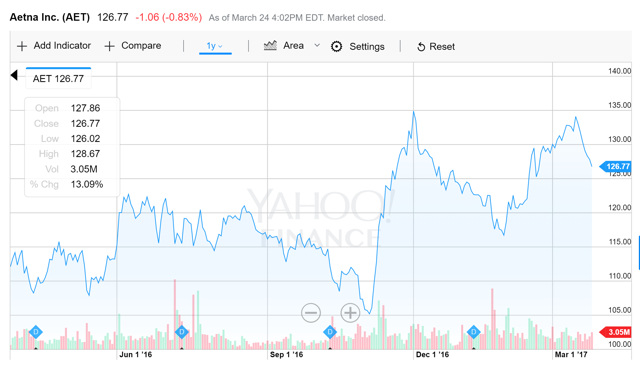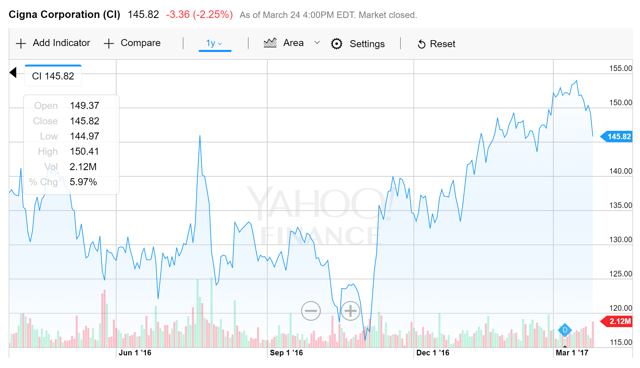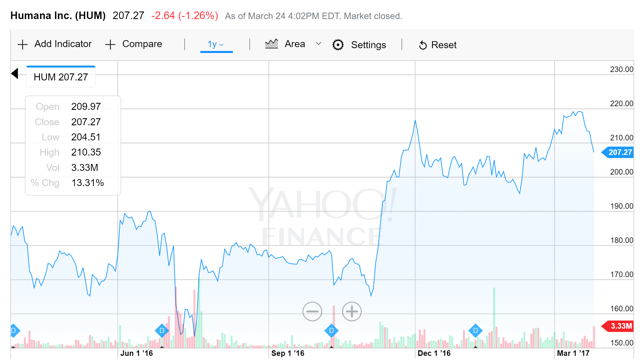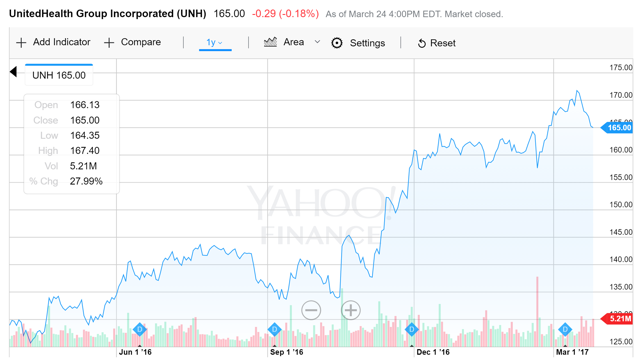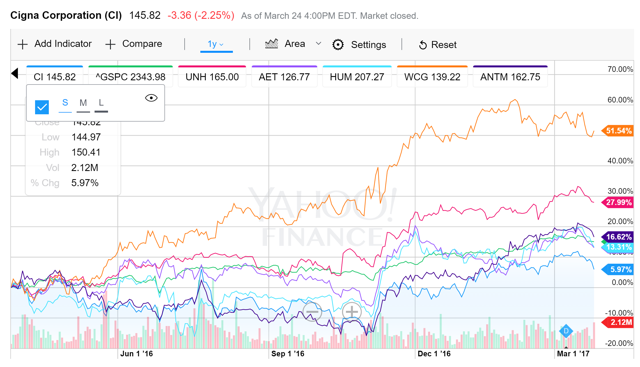 As shown above the following healthcare companies: Humana (NYSE:HUM), Cigna (NYSE:CI), Aetna (NYSE:AET), United Healthcare (NYSE:UNH), Wellcare Health Plans (NYSE:WCG), and Anthem (NYSE:ANTM), singularly and in comparison all are priced just below their highs over the past year. Just below their highs, as I mentioned above, because of the possibility of the defeat of the Republican replacement plan, the AHCA. Well folks, that defeat is no longer a possibility, it's now fact and assigned to the dustbin of history, not its predecessor Obamacare.
And now for the object and subject of this article; RUN, do not walk, do not hesitate to collect your $200 as you pass go on your way out the door and through the nearest exit, because what has gone up will almost certainly go down at the market open come Monday.