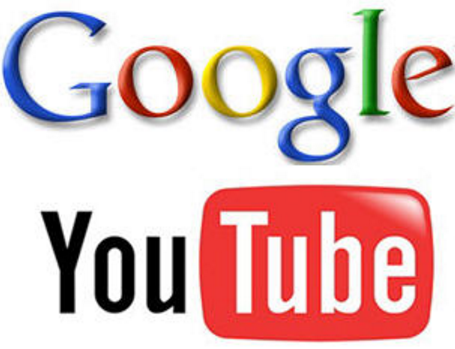 Argument: YouTube's advertising debacle will represent a short-term cost, both in terms of the negative PR and financial cost of additional investment into machine learning and artificial intelligence ("AI") to increase quality control on the platform. The loss in advertising revenue is likely to be temporary as Google works to resolve the issue.
Moreover, YouTube, if it is profitable, is likely only marginally so. Consequently, this is unlikely to materially affect earnings in any tangible form or have much in the way of long-run implications.
Overview
Google (NASDAQ:NASDAQ:GOOG)(NASDAQ:NASDAQ:GOOGL) had a tough week, dropping more than 4%. The decline largely came on the back of a reputational imbroglio concerning large advertisers, including many Fortune 500 companies, dropping ads from Google's YouTube platform. Advertisers became concerned that their brand's association with content that could be objectionable and inconsistent with their values would do far more harm than good.
On Friday, Google suffered more advertising defections, with Wal-Mart (NYSE:WMT), PepsiCo (NYSE:PEP), and Dish Network (NASDAQ:DISH) suspending their campaigns with all Google advertising aside from search. General Motors (NYSE:GM) and Starbucks (NASDAQ:SBUX) were pulling their ads from YouTube specifically, but leaving up ads on search and other non-search Google platforms.
Despite Google's attention to the issue, cleaning this up will take time. Approximately around 600,000 hours of new video is added to YouTube each day. With this level of volume growth in the platform, addressing these concerns will take a non-trivial amount of new investment into machine learning, artificial intelligence, and new engineers to implement these filters and sufficiently parse newly uploaded content for terms of service violations. Google already provides some level of brand safety control features for advertisers for non-search platforms, such as the ability to better place ads where desired.
In the short-term, the news is negative for the stock due to the reputational hit to Google as a whole and costs relevant to onboarding new engineers, time burden on management and existing personnel, and any associated investment expenses. Over the long-run it is expected that the current fallout has little substantive impact, with these measures an inevitable necessity associated with a massive, under-regulated content platform where quality control requires an additional level of technological investment and development.
I believe the stock price decline comes mainly out of concerns over Google's reputational hit, with financial concerns largely secondary. The revenue-related impact is likely to be temporary. Additionally, despite the high-profile defections, these companies still likely constitute only a relatively small fraction of the advertising revenue YouTube takes in.
With Google making the commitment to review its advertising tools and policies and concentrated focus on limiting ad pairing with objectionable material, this should restrain the level of adverse shock to the segment's near-term financial performance. Once these factors are resolved, advertisers are very likely to resume their advertising partnerships with YouTube given its significant reach. Its 700 million daily visitors place it as the third-most viewed website globally.
How Much is YouTube Worth?
Part of this development begs the question of how much value YouTube provides to Google in terms of revenue, EBITDA, cash flow, and, ultimately, an actual enterprise value figure.
Google doesn't disclose YouTube's financials in its annual report (though it leaves clues regarding growth rates in paid clicks and cost-per-click). But even when including the aforementioned factors of cost, YouTube is very likely not yet a sizable contributor of revenues to Google. Earnings contributions are also likely trivial at best relative to Google's ~$20 billion in projected FY2017 profit.
That's not to say that YouTube isn't a massively valuable part of Google's business. I estimate that YouTube took in around $10.9 billion in revenue in the FY2016. To arrive at this estimate I assumed 750 billion in video ads at a CPM of $12 ($9.0 billion) and 1.1 trillion display ads at a CPM of $1.75 ($1.9 billion). Another 15%-20% annual growth would put this figure at $12.5-$13.1 billion for the FY2017.
This would place it at around 14% of Google's revenue. YouTube will continue to grow at a faster rate, but the more mature search business is higher-margined. Moreover, YouTube's margins are inherently constrained based on content acquisition costs, which consume 55% of revenue alone.
What YouTube may lack in terms of cash flow, EBITDA, and perhaps even revenue, it makes up for in terms of its value. YouTube still has a massive amount of potential with its traffic figures of over 250 billion per year and ~1.5 billion monthly active users.
If we use Netflix (NASDAQ:NFLX) as a comp and apply a 7x revenue multiple to its FY2017 revenue estimate, this would imply the platform is worth around $90 billion, around 50% more than Netflix itself and around 16% of Google's market cap. This would imply YouTube itself contributes about $130 per share to Google's Class C share price.
This doesn't seem too out of line considering its ongoing growth trajectory and the fact it already has far more viewers than television.
Conclusion
The YouTube advertising debacle is likely a short-term hurdle for Google, both from a reputational standpoint and from the lost ad revenue and increased costs associated with fixing the issue. Technological investment into the machine learning and AI required to better facilitate quality control was a necessary step at some point to ensure the integrity of the platform and protect its merits as a valuable advertising channel.
While it would have been ideal to accomplish this before any adverse incident arose, advertisers are likely to fully re-establish their relationship with Google once the situation is remedied. Given YouTube is not much of a cash generator for Google and is still in the process of growing into a steadily profitable franchise, this won't represent much of a hit to earnings even when considering any reputational reverberations in other parts of the business.