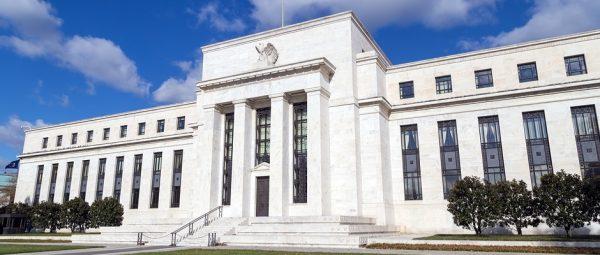 By Jason Bloom, Global Market Strategist, PowerShares by Invesco
The Federal Reserve raised interest rates today by 0.25% - the third such rate hike in the past 15 months. The Fed's decision was largely priced into the financial markets, which assigned a 98% probability to the rate increase in the days leading up to today's announcement.1 In keeping with its two previous rate hikes, the Fed explained today's decision as an appropriate response to an economy expanding at a moderate pace and a labor market experiencing solid jobs gains.
Rate hike seems unlikely to derail US economic growth
By moving to raise rates this early in the year, the Federal Reserve looks to be on track to raise rates three times in 2017, which would match the Fed's own forecast, as communicated through its "dot plot." Assuming that employment, economic growth and inflation live up to the Fed's forecast throughout the year, two more rate hikes would bring the fed funds target range to 1.25%‒1.50% by the end of 2017. While it has been nearly a decade since the market saw fed funds rates at these levels, from a longer-term historical perspective, rates in this range would be considered very accommodative and unlikely, in my view, to derail economic growth or inflation in the US.
The impact on financial markets, however, could be meaningful, and investors may wish to consider positioning their portfolios accordingly. Much has been made recently of the strong US dollar in connection with the Fed's interest rate policy, and currency markets have largely discounted today's Fed decision. However, I believe recent price action suggests that further upside in the US dollar is actually quite limited, as the currency market's focus has shifted to the potential for higher interest rates in Europe over the coming year. A flat to weaker dollar would likely be supportive for economic and profit growth in the US and emerging markets, and could be a tailwind to further recovery in commodity prices.
US equity valuations could come under pressure
Higher interest rates certainly have the potential to put pressure on equity valuations - especially on growth stocks with high price-to-earnings ratios. As a result, I believe value stocks, both in the US and internationally, could continue to outperform on the strength of resurgent global industrial production and accelerating inflation.
With respect to inflation, many bond market participants believe the Federal Reserve has things well in hand. If the Fed does manage to contain inflation, I would not be surprised to see inflation rates average slightly over 2% over the next 10 years. Modest long-term inflation expectations and near-zero 10-year bond yields in Europe and Japan have made long-term US Treasury bonds attractive and could continue to support them in the future.
These same conditions would likely prevent US Treasury yields from rising as fast as yields on bonds with shorter maturities, resulting in what bond market professionals refer to as a "bear flattening" of the yield curve. In my view, the current environment favors both floating rate securities, whose interest payments tend to rise when interest rates rise, and a barbell approach to yield curve exposure consisting of both long- and short-duration bonds.
1 Bloomberg L.P., as of March 6, 2017
Important information
The yield curve plots interest rates, at a set point in time, of bonds with equal credit quality but differing maturity dates.
Before investing, investors should carefully read the prospectus/summary prospectus and carefully consider the investment objectives, risks, charges and expenses. For this and more complete information about the funds, call 800 983 0903 or visit powershares.com for a prospectus/summary prospectus.
The information provided is for educational purposes only and does not constitute a recommendation of the suitability of any investment strategy for a particular investor. Invesco does not provide tax advice. The tax information contained herein is general and is not exhaustive by nature. Federal and state tax laws are complex and constantly changing. Investors should always consult their own legal or tax professional for information concerning their individual situation. The opinions expressed are those of the authors, are based on current market conditions and are subject to change without notice. These opinions may differ from those of other Invesco investment professionals.
NOT FDIC INSURED | MAY LOSE VALUE | NO BANK GUARANTEE


All data provided by Invesco unless otherwise noted.
Invesco Distributors, Inc. is the US distributor for Invesco Ltd.'s retail products and collective trust funds. Invesco Advisers, Inc. and other affiliated investment advisers mentioned provide investment advisory services and do not sell securities. Invesco Unit Investment Trusts are distributed by the sponsor, Invesco Capital Markets, Inc., and broker-dealers including Invesco Distributors, Inc. Each entity is an indirect, wholly owned subsidiary of Invesco Ltd. PowerShares® is a registered trademark of Invesco PowerShares Capital Management LLC, investment adviser. Invesco PowerShares Capital Management LLC (PowerShares) and Invesco Distributors, Inc., ETF distributor, are indirect, wholly owned subsidiaries of Invesco Ltd.
©2017 Invesco Ltd. All rights reserved.
Disclosure: I/we have no positions in any stocks mentioned, and no plans to initiate any positions within the next 72 hours.
Business relationship disclosure: This article was posted on the Invesco PowerShares' blog by an Invesco PowerShares' employee on March 15, 2017: https://www.blog.invesco.us.com/fed-hikes-short-term-rates-citing-expanding-economic-activity