One headline you probably won't see anywhere else this week is, 'Wiggly Lines Save The Trump Trade'. But if you ask me, that's pretty much what just happened.
Here's the S&P 500 (
SPY
) on the 50dma: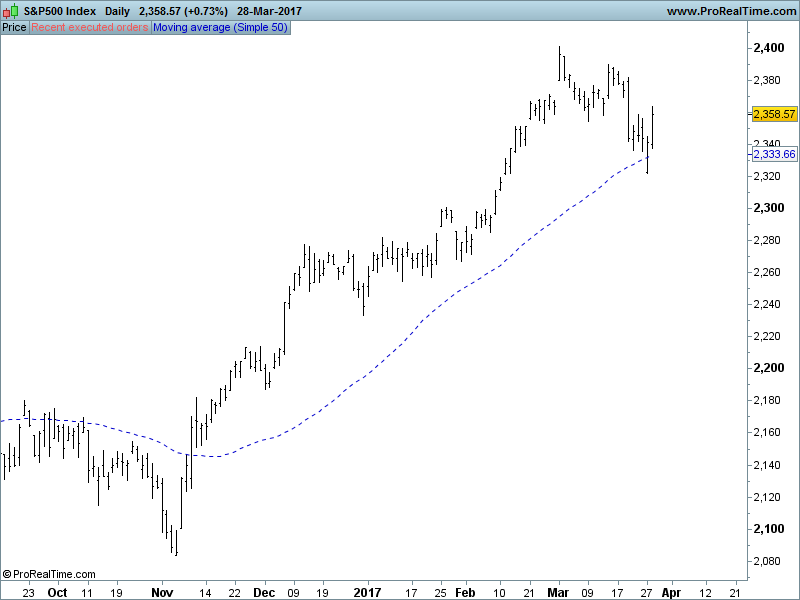 And the Dollar (
UUP
) reversing a few pips from its 200dma: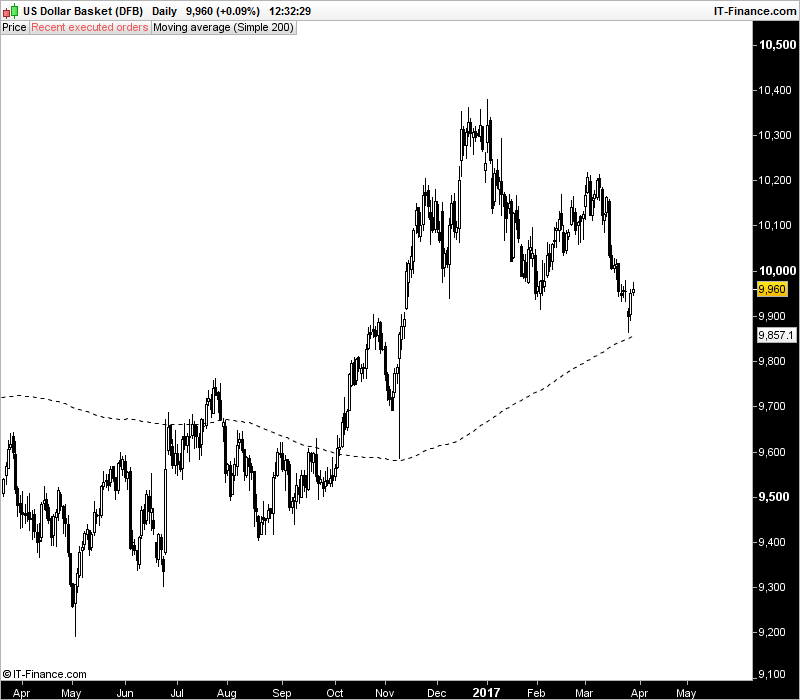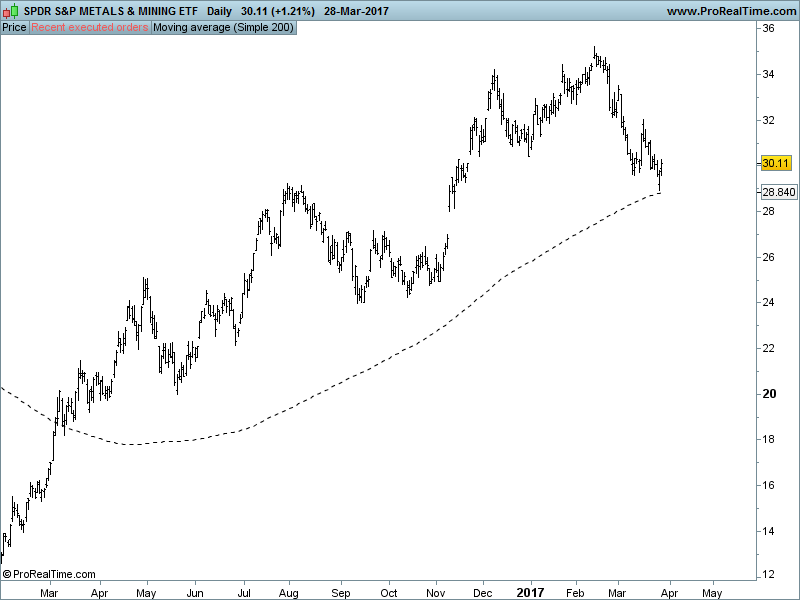 These reversals came
on Monday
morning, just when analysts were warning us the Healthcare bill's failure may signal a further unwind of the Trump inspired reflation trade. This from Credit Suisse:
The health care "debacle" of last week should add to the pressure as the market's patience with the US administration's ability to push its economic agenda is wearing thin. We favor euro and yen upside against the greenback.
UniCredit weighed in with:
Trump-related euphoria is being priced out of the FX market. We see this as a good opportunity to sell the USD.
If you took that view, you sold 'in the hole' and have had a tough few days. To make matters worse, now prices have recovered, we are now told the reflation trade is actually far from dead; it's now been 're-kindled' as Maybank put it on this (Wednesday) morning:
USD regained strength overnight on the back of solid consumer confidence which came in at 125.6 (16-year high). The Mar print was a jump from the previous 116.1. Fed Fischer's words also helped as he reiterated the likelihood of two more rate hikes. UST 10yr bounced towards 2.42%, last seen within striking distance of the level in early Asia. The strong consumer confidence as well as talks of Trump meeting National Economic Council head Gary Cohn to discuss tax reforms rekindled the reflation trade – USD higher, AUD higher.
Well, there's no denying a strong consumer confidence number is good news for reflation bulls. Consumer spending has been a major contributor to the recent upturn in growth. But why would 'Fed Fischer's words' help, when less than two weeks ago, the exactly same message (2 rate hikes) was used to explain why the Dollar fell?
I'm confused. Is the reflation trade alive or dead? For now, I suggest to watch the price action of the market you are trading, and not the ever-changing narrative of analysts.
I leave you with the ever helpful Maybank and this brave call on DXY:
We do not rule out a bounce but question remains if it is sustainable. This week's close will be closely watched – we think a close above 100.80 could signal the next leg higher. Failing which, we may see USD retracing its gains.
So either a next leg higher or perhaps a retrace of the gains. I think they may be right on the money with one of those scenarios.
Conclusions
Important supports held on Monday morning. Using a few wiggly lines and some contrarian logic, you could have made some very profitable trades. Sometimes it's best to KISS (Keep It Simple, Stupid).
Disclosure: I am/we are long XME, SPY AND UUP.
I wrote this article myself, and it expresses my own opinions. I am not receiving compensation for it. I have no business relationship with any company whose stock is mentioned in this article.