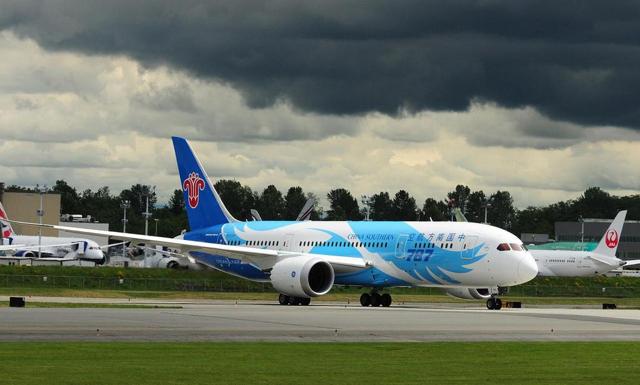 Image 1: A China Southern Airlines Aircraft
American Airlines (NASDAQ:AAL) announcement yesterday that it will invest $199.6 million in China Southern Airlines is very welcome news for American Airlines investors. The purchase gives American Airlines a 2.68% stake in China Southern, the largest airline in China and finally gives American Airlines a strong partner in mainland China, 11 years after entering the market.
China Woes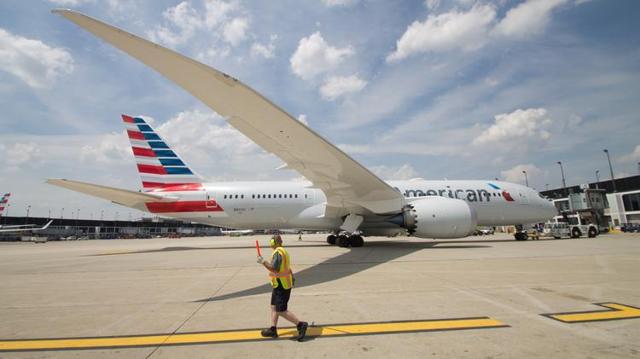 Image 2: American Airlines Aircraft
Since entering China, American Airlines has lagged far behind its competitors Delta Air Lines (NYSE:DAL) and United Airlines (NYSE:UAL). Both airlines have strong Chinese partners, with United having a good relationship with Air China while Delta has a relationship with China Airlines, China Eastern, and China Southern.
This lack of a strong local partner aside from some codesharing with Hainan Airlines, a much smaller Chinese airline, has meant that American Airlines has been unprofitable in the region and suffered with its Chinese routes. The Asian region is the one and only region that American Airlines has stated as being consistently unprofitable, so a strategy to finally turn this around is very positive news.
The lack of a Chinese partner has not only caused American Airlines profitability in China to suffer, but it has also prevented them from getting the airport slots they need in China. Due to the Chinese government's protectionist policies, it has been difficult for non-Chinese airlines to obtain desirable takeoff and landing slots at major airports such as Beijing and Shanghai. This recently resulted in American Airlines needing to delay its Los Angeles - Beijing route for 6 months. With a Chinese partner now, American Airlines can work with them rather than the Chinese authorities to obtain desirable takeoff and landing slots.
China Southern
China Southern is the largest airline in Asia by fleet size, revenue and passengers carried. It has its main hubs in Beijing, and Guangzhou, with service to 193 destinations. China Southern is fairly unknown outside of China, and much of its flights are within China and the surrounding region, compared to Air China and China Eastern who fly more long haul international routes.
| | | |
| --- | --- | --- |
| China Southern Hubs & Focus Cities (American Airlines Partner) | China Eastern Hubs & Focus Cities(Delta Air Lines Partner) | Air China Hubs & Focus Cities (United Air Lines Partner) |
| Beijing | Shanghai | Beijing |
| Guangzhou | Beijing | Chengdu |
| Chongqing | Kunming | Shanghai |
| Shanghai | Xi'an | Chongqing |
| Urumqi | | Hangzhou |
| Changchun | | Kunming |
| Chengdu | | Xiamen |
| Changsha | | |
| Dalian | | |
| Guiyang | | |
| Haikou | | |
| Hangzhou | | |
| Harbin | | |
| Seoul | | |
| Jieyang | | |
| Shenyang | | |
| Shenzhen | | |
| Wuhan | | |
| Xi'an | | |
| Zhengzhou | | |
| Zhuhai | | |
Table 1: Major Chinese airlines hubs and focus cities
A look at the above chart shows that American Airlines has struck gold with its partnership with China Southern. The immense domestic network of hubs and focus cities compared to the competition creates a vast amount of flights that can connect to American Airlines network, and also gives American Airlines passengers a vast network to utilize when flying within China. This could make American Airlines more attractive to high value frequent fliers.
Win-Win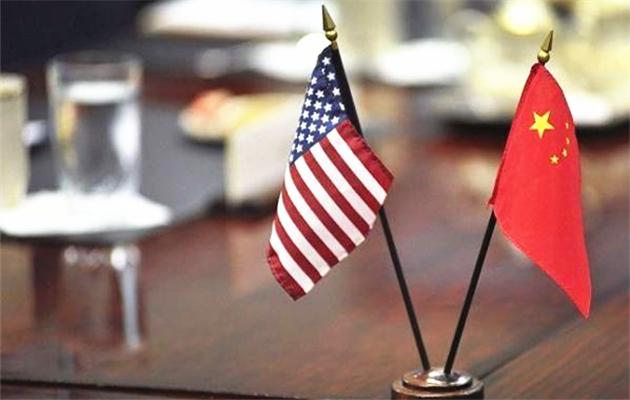 Image 3: American Airlines/China Southern Win-Win
A partnership with China Southern should enable American Airlines to turn it's struggling Chinese operation around over time, as it gains the ability to sell tickets to 40 additional cities in China with a stopover in Beijing/Shanghai.
For China Southern, the venture is also a major win. China Southern is very weak in North America, due to a lack of strong partnerships and a lack of brand awareness. The partnership with American Airlines will allow it to sell tickets to 80 cities in North America, via connections on American Airlines.
Restrictions on the Chinese side allow only one Chinese airline to operate each international route, so only one airline can fly Beijing to Los Angeles for example. This has resulted in China's flag carrier, Air China getting the most lucrative routes between major U.S and Chinese cities while the other Chinese airlines are left to fly other markets.
These restrictions do not exist for U.S airlines between the U.S and China, which means American Airlines for example can also fly Beijing to Los Angeles along with any other U.S airline. As a result, unlike the situation with United Airlines and Air China where Air China can send most passengers on its own aircraft, and rely on United Airlines as a last resort, China Southern will be forced to put its passengers on American Airlines as it has a very limited North American network. This demand from the Chinese side could allow American Airlines to add additional profitable routes to China, increasing their market share in an increasingly important market.
Future Joint Venture?
While a joint venture would be years away, it would allow American Airlines and China Southern to coordinate schedules, pricing and share profits on all flights between the U.S and China flown on either airline. Currently American Airlines has a joint venture with Japan Airlines, as well as with British Airways, Finnair, Iberia, and LATAM.
Potential Risk Ahead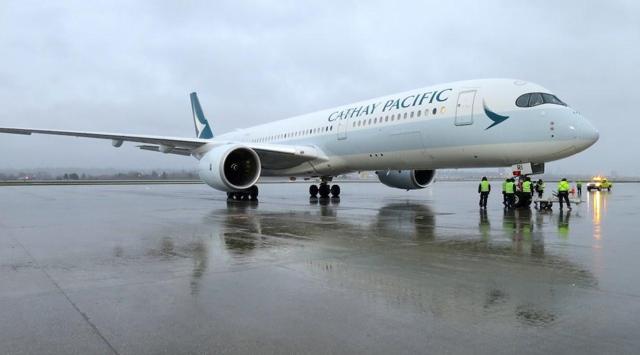 Image 4: Cathay Pacific
While the China Southern stake is overwhelmingly positive news, there is a risk that Cathay Pacific, American Airline's partner in this region may feel alienated. Cathay Pacific's main hub in Hong Kong is a short distance from China Southern's main hub in Guangzhou. Cathay Pacific and Air China have reciprocal stakes in each other, something that could see Cathay Pacific switch airline alliances at some point in the future, from Oneworld to Star Alliance where Air China resides. This is even more likely due to the fact the airline is undergoing a strategic review at the moment following disappointing financial results. This would impact American Airlines by reducing its connection opportunities for passengers traveling to South East Asia, and likely hurt American Airline's two Hong Kong flights.
Conclusion
After years of dismal performance, American Airlines has finally come up with a solution that should help turn their unprofitable Asian network around. While the impact will not be immediate, and will likely take about a year to start having a noticeable financial and operational impact, long term it should add value to American Airline's network and be a positive contributor to earnings. Investors should continue to watch developments at Cathay Pacific, as this could have a negative impact on American Airlines if they end up switching alliances.
Disclosure: I am/we are long AAL.
I wrote this article myself, and it expresses my own opinions. I am not receiving compensation for it (other than from Seeking Alpha). I have no business relationship with any company whose stock is mentioned in this article.