Stocks discussed on the in-depth session of Jim Cramer's Mad Money TV Program, Thursday, March 30.

Nasdaq hit another all-time high on Thursday. Surprisingly, it was the short sellers that drove Nasdaq up. Short selling is when traders sell borrowed stocks with the expectation of them falling. "The net impact here is that when the shorts are wrong, they create a wave effect of fierce buying that's like a huge burst of acetylene on an already-lit fire. That's a big part of what's been happening here with some of these huge market capitalization Nasdaq stocks that just seem to levitate almost daily," said Cramer.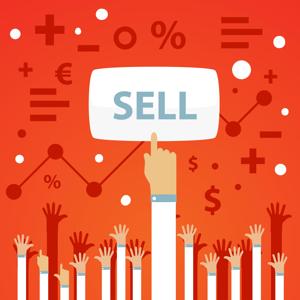 Tesla (NASDAQ:TSLA), for instance, was a favorite for short sellers. As the company was looking for financing to reach the 500,000 cars a year goal, short sellers were all over the stock. When TenCent (TCTZD) took 5% stake in Tesla, the stock soared not only because there were buyers but because short sellers closed their positions. "Case closed on the short side. No wonder the stock's been a rocket. The bears no longer have anything to hang their hat on and they're responsible for a great deal of this turbo-charged move," said Cramer.
The same thing happened with Amazon (NASDAQ:AMZN) when it reported its last quarter. They are spending to raise revenue and profits. "We basically want the company to grow revenues more than show profits and that's exactly what it's doing. This record-breaking move has been made on the backs of the short-sellers who thought, wrongly once again, that Amazon's growth had finally begun to peter out," added Cramer.
Netflix (NASDAQ:NFLX) was another short seller favorite as many think it lacks the growth. "The shorts have been hung badly" on Netflix, which is once again seeing a healthy acceleration in growth," said Cramer. Even Apple (NASDAQ:AAPL) and Facebook (NASDAQ:FB) had many short sellers betting against them. The continuous rally in stocks created panic in short-sellers that resulted in buying.
Shorting is not a bad strategy but it can do occasional serious damage to companies. The flip side is it can result in a surge of buying just like what was seen on Thursday.
CEO interview - Lululemon Athletica (NASDAQ:LULU)
Lululemon reported a decent quarter but gave weaker than expected guidance which led to a sharp decline in their stock. Cramer interviewed CEO Laurent Potdevin to know what went wrong.
"We're a little disappointed, obviously. We're not satisfied with Q1. We had a slow start. It's a smaller quarter, we identified the issues very early on in the quarter from an assortment standpoint and from a visual merchandising online, and we've taken drastic steps to fix it," said Potdevin.
"I feel very confident about the steps that we've taken and how quickly they've had an impact on our performance. We have seen an instant pickup" added Potdevin. The company has added new products and colors to their mix.
Despite analyst downgrades, Potdevin said that 2017 is the year he is most excited for since he joined in 2014. They have guided for double-digit revenue increase along with in-line earnings. When asked about competition gaining market share, Potdevin said, "There are a lot of great brands out there and we continue to lead the market. I mean, there is no doubt in my mind that the healthy, active, mindful lifestyle that we created, we continue to lead that. I see the strengths of our business in China. Our business in China is on fire."
They plan to roll out their global ad campaign in May and they expect to grow its brick-and-mortar footprint by about 10% in 2017. "Where everybody's closing and going smaller, we're actually doubling down in the stores where we're having tremendous performance. So very light footprint, very highly productive footprint, and we're optimizing that in a really powerful way," said Potdevin.
The company is buying back as much stock as it can under their current buy-back program.
ConocoPhillips (NYSE:COP)
"In one fell swoop ConocoPhillips confirmed a lot of what's become the conventional wisdom in the oil patch: the price of crude's not going to roar higher any time soon, even as it rallied nicely again today, climbing back over $50," said Cramer. The company sold its 50% interest in the Foster Creek Christina Lake partnership to Cenovus Energy (NYSE:CVE) for $14.1B in cash and stock.
Cramer said that the company sold the Canadian sands because it was not worth at current prices to extract oil. "It's much better to take money from Cenovus, pay down debt, buy back stock and potentially increase the dividend than to keep pouring money into the dirtiest and most nasty form of oil around, the tar sands," he added.
According to oil expert Rusty Braziel, oil will have to cost $90-100 per barrel to justify owning tar sands. Royal Deutsche Shell's (NYSE:RDS.A) decision to sell its Canadian oil sands business confirms the thesis. The oil price curve shows that oil will remain close to $50 for a long time which makes the moves of these companies justified.
"For the oil producers, I think it means that the more oil you have in low-cost areas like the Permian Basin, the higher your stock price will go, and vice versa, if producers choose not to dump their unprofitable properties," said Cramer. The oil glue is here to stay.
CEO interview - Honeywell (NYSE:HON)
Cramer interviewed the outgoing Honeywell CEO Dave Cote for the last time in his second executive decision segment. The company's stock has grown by 380% during his 15 year tenure at the helm.
The company did well through the crisis in 2008. Cote told Cramer that their focus was on three things - its customers, its employees, and its shareholders. "We took a vision right from the beginning that said, Okay, this really sucks. It just does. And that's why they call it a recession and they don't call it a party. So we're all going to work harder than we ever did before and it's going to seem very unrewarding," he added.
The company made short-term sacrifices for dividends that paid off in the long term. He also explained how the attempted acquisition of United Technologies (NYSE:UTX) would have helped the company make money on the mismanaged properties. The deal did not work out eventually.
Viewer calls taken by Cramer
American Tower Corp. (NYSE:AMT): Consolidation in phone business might hurt the stock but that's not going to happen in the near future.
Home Depot (NYSE:HD): Their customer relationship management is the best in business. Buy some now and the rest if it goes lower.
Callaway Golf (NYSE:ELY): Everyone tries to pull off the trade before the masters tournament but it never works out.
Computer Sciences Corp. (CSC): Cramer likes the stock and likes Hewlett Packard Enterprise (NYSE:HPE) as well which will spin off the enterprise services business to merge with Computer Sciences Corp.
Energy Transfer Partners (ETP): Cramer doesn't like the management as he thinks they are reckless. They have done too many deals. Don't buy.
General Electric (NYSE:GE): It has not been a good stock. Cramer's trust owns the stock due to the yield and the fact that its assets are worth much more.
::::::::::::::::::::::::::::::::::::::::::::::::::::::::::::::::::::
Jim Cramer's Action Alerts PLUS: Check out Cramer's multi-million dollar charitable trust portfolio and uncover the stocks he thinks could be HUGE winners. Start your FREE 14-day trial now!
Get Cramer's Picks by email - it's free and takes only a few seconds to sign up.
Editor's Note: This article discusses one or more securities that do not trade on a major U.S. exchange. Please be aware of the risks associated with these stocks.