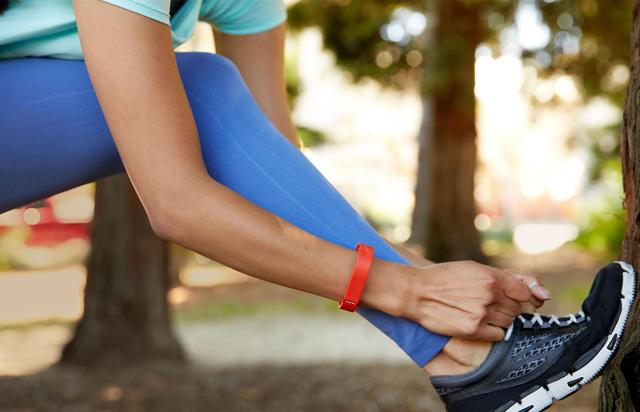 Image Source: fitbit.com
Fitbit (NYSE:FIT) has had a pretty tough go of it as of late. The stock is trading approximately 70% below its IPO price of $20/share and a whopping 89% off of all-time highs. Fitbit once traded above $50/share, but has now sunk all the way to $5.85/share. This downward trend has been propelled by a dismal 2016 Christmas season and a scary 2017 outlook.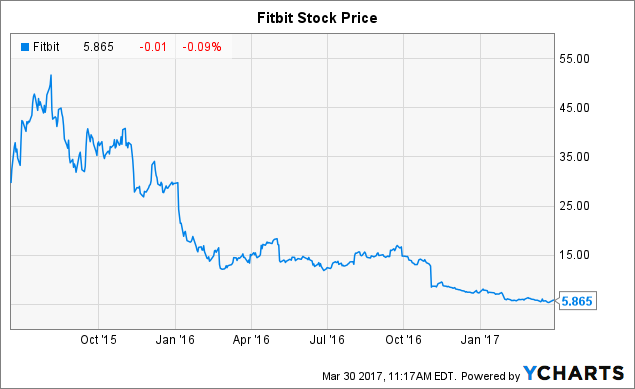 Some investors might be viewing this as a buying opportunity. After all, there are definitely some positive factors about the company, but don't be fooled. All of Fitbit's trends are going in the wrong direction and the U.S. basic fitness wearables market appears to be saturated. Until Fitbit can stabilize margins, operate profitability, and get back on a growth trajectory, I recommend staying clear of this stock.
1. Margins Are Shrinking
Fitbit's device sales grew during 2016, but don't let that trick you. This was basically meaningless given shrinking margins, which led to lower gross profit, net income, and EPS.

This is such a common problem amongst hardware companies like Fitbit. As competition increases, margins shrink. The big question is when does this trend stabilize or reverse. If margins shrink any further, it will become very hard for Fitbit to make a meaningful profit (especially in the wake of decreasing demand). Fitbit expects gross margins in the range of 42.5% to 44% for fiscal year 2017, which would be a nice improvement. However, I'm skeptical of this figure given its going to be contingent upon Fitbit's ability to sell higher margin smart watches in the 2nd half of 2017.
2. 2017 Looks Scary
Fitbit provided the following 2017 (full year) guidance from their most recent earnings release:
Revenue in the range of $1.5 billion to $1.7 billion, a decrease of 22% to 31% over the previous year
Non-GAAP EPS of ($0.22) to ($0.44)
Non-GAAP free cash flow of ($50) to ($100) million
Fitbit's CEO expects a soft first half of 2017, which is labeled as a "transition period" while the company expands into the higher-end smart watch category. In fact, first quarter sales are expected to come in at $270 to $290 million, which is a 43% to 47% decrease from the first quarter in 2016. This would be the second quarter in a row Fitbit has done significantly worse than the previous year. This signals that demand is waning and the basic fitness wearables market could be saturated.
3. Evolution of the Fitness Wearable Market
The fitness wearable market is actually separated into two different segments, basic wearables (i.e. steps tracking, sleep tracking, heart rate monitoring, etc.) and smart wearables (i.e. smart watches). Fitbit dominates the basic wearables market, but this appears to be an unprofitable market. This is why Fitbit is investing heavily to bring a real smart watch to consumers (i.e. recent acquisitions of Pebble, Coin, and Vector). The problem is Fitbit will be squarely up against the heavy hitters, including Apple. In general, I try and avoid companies that compete directly with Apple. Apple has the most loyal customer base and an ecosystem that can't be matched.
Of course, Fitbit will continue to sell basic fitness wearables, but these products will likely become cheaper and cheaper (i.e. continued margin compression). China based Xiomi (2nd largest producer of fitness bands) has proved just how cheap it's possible to produce fitness bands. You can buy their fitness products on Amazon for approximately $20.
Conclusion
In many ways, Fitbit reminds me of GoPro (NASDAQ:GPRO). Fitbit makes great products, there's no doubt about that and they have a great brand. If you mention fitness wearable technology to anyone, Fitbit is going to be the company that comes to most consumers minds. With that being said, when the market leader can't seem to make money, there's a problem with that market. Lets sum up a few of the underlying attributes of Fitbit's current performance - decreasing margins, unprofitable operations, and decreasing sales. Even though there's some positive attributes to the company, those 3 factors make Fitbit unbuyable in my opinion.
Disclosure: I/we have no positions in any stocks mentioned, and no plans to initiate any positions within the next 72 hours.
I wrote this article myself, and it expresses my own opinions. I am not receiving compensation for it (other than from Seeking Alpha). I have no business relationship with any company whose stock is mentioned in this article.