As augmented reality makes its way into the mainstream market, we look forward to the 2018 Olympic Games as perhaps the first "Augmented Games" in this edition of the Samadhi Brief…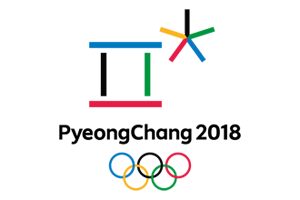 Contributing Authors: Fred McClimans, John Freeman, Zach Mitchell
Snap wins Winter Olympics deal
Snap, Inc. (NYSE:SNAP) reportedly closed a deal with NBCUniversal (NASDAQ:CMCSA) related to the Winter 2018 Olympics Games in Pyeongchang, South Korea. As part of the terms, NBCUniversal will be able to sell novelty geofilters and lenses to advertisers which Snapchat users will be able to overlay on top of their photos/videos. Snap will be able to share clips of the Olympics via Stories (<10-second, spontaneous clips that anyone can contribute to and that disappear after a day), and will dedicate a Discover feed (pre-recorded content from selected advertisers) to NBC's broadcast.
NBCUniversal and Snap completed a similar deal last summer for the Rio summer games, during which roughly 35 million Americans viewed 230 million minutes of Snapchat content according to NBC Olympics President Gary Zenkel.
Bottom line: Snap continues to seek advertising market share by establishing itself as a premiere medium - not just a niche or novelty channel - and we believe this is the right strategy. Snap's paycheck from the 2018 Games (estimated by industry analysts at approximately $50-75m of 1Q 2018 revenue) will likely include an equal amount of marketing and PR benefit if it can successfully create the first "augmented" Games (the London 2014 Games were known as the first "mobile" Games, and the Rio 2016 Games were widely heralded as the first truly "digital" Games).
Expect Snap to leverage these upcoming games in a major way from a marketing and global expansion perspective.
For NBCUniversal, which poured $500m into Snap's February IPO, and parent Comcast, this helps cement its role as perhaps the key partner for Snap's media ambitions going forward (a coveted position if it can maintain its standing).
For more background on the tech aspect of the games, check out this 2016 webinar video featuring Samadhi's Fred McClimans (in a prior role) and Elly Resende, technology director for the Rio 2016 Games.
Samsung releases its Galaxy S8
Samsung (OTC:SSNLF) released its Galaxy S8 lineup on Wednesday (five colors and two sizes), which will feature a curved screen and will debut its AI assistant, Bixby. Of note, the phones will include a side button dedicated to summoning Bixby, indicating that Samsung views it as more than just a novelty feature (it supports both voice and button activation, and integrates the ability to use the camera as an input "what is this I'm looking at").
Bottom line: Samsung's Galaxies are its flagship mobile phones - and its most direct competitor to the iPhone - so sales numbers tied to this launch will provide telling insight into Samsung's brand cache, particularly as it looks to recover from last fall's Note disaster and fend off what we consider to be a major threat in the form of the iPhone 8 to be released later this year. Regarding Bixby, initial reviews look promising, but it is still in its early stages, and we remain cautious until we see how well Samsung can convince third-party developers to embrace it.
Amazon looks to fundamentally alter consumer goods design
Amazon (NASDAQ:AMZN) has reportedly invited a short list of consumer goods giants to its Seattle headquarters to pitch an e-commerce-focused approach to product design. The changes Amazon is pitching would make consumer staples, including cereals, toiletries, cleaning products, etc., easier to store in large fulfillment centers and easier to ship (i.e., more durable).
Bottom line: Always the forward-thinker, Amazon continues to push for streamlined production and distribution. We would also not be surprised to find that large-scale "drone-friendly" packaging was pitched, and we look forward to following up on details of the meeting. The real impact of this move can be found in a single word: automation (from both a warehouse and shipping/logistics perspective). The idea of morphing product packaging to be more mechanically-oriented is telling about both the future of Amazon and the larger retail market.
Coverage and Earnings Updates…
Facebook (NASDAQ:FB) and Snap were initiated by Barclays, receiving Buy and Equal Weight ratings, respectively. Barclays lauded Facebook as being "the best pure play in consumer Internet around the secular growth in mobile advertising," and touted its strong portfolio of social media offerings. Snap was praised for its long-term prospects, but rated cautiously due to near-term profitability and valuation concerns.
We agree with both sentiments: Facebook, as we've written about before, may have the richest consumer data of any private sector entity, and it has had tremendous success monetizing its user base. Snap, on the other hand, is stuck on a fast-moving treadmill (thanks to its lofty valuation) and will likely make its investors sweat over the near term.
CyberArk (NASDAQ:CYBR) was upgraded by Goldman Sachs from Neutral to Buy. Goldman issued confidence in CYBR's product suite and anticipates significant enterprise spending driving overperformance over the next several quarters. A $64 price target was given. CYBR closed at $50.15 on Wednesday.
Activision (NASDAQ:ATVI) reached a record high on Wednesday after its price target was raised by UBS to $57 from $48. Justification for the boost includes confidence in ATVI's growing e-sports presence, as well as in its Overwatch, King, Destiny, and Call of Duty games. The stock closed at $50.14 on Wednesday.
Dell Technologies (NYSE:DVMT) reported 4Q FY2016 earnings Wednesday before the open. It posted FY2016 revenues and operating income of $61.6 billion and $(1.7 billion), respectively. Given that recently completed its acquisitions of EMC and VMware, DMVT has no analyst estimates.
In case you missed it…
Nokia (NYSE:NOK) won a deal from ALTAN Redes, a new Mexico telecom provider, to build and operate a new nationwide LTE network. The contract is expected to bring in $7 billion over the next nine years.
Dropbox established a $600m line of credit, according to Bloomberg, providing it with a cash infusion ahead of a rumored late-2017 IPO.
Akamai Technologies (NASDAQ:AKAM), a content delivery network (CDN) and cloud-services provider, acquired SOASTA, Inc., a private developer of software testing tools.
Disclosure: I am/we are long NOK, FB, AMZN.
I wrote this article myself, and it expresses my own opinions. I am not receiving compensation for it. I have no business relationship with any company whose stock is mentioned in this article.
Additional disclosure: This information is intended as an informational newsletter only. No investment advice is offered. Samadhi Partners, a provider of equity research services and newsletters, is a commonly-controlled affiliate of Samadhi Capital Partners that offers a long/short and long-only strategy. Samadhi and/or its affiliates may have positions in stocks mentioned and/or traded in these names as of today.