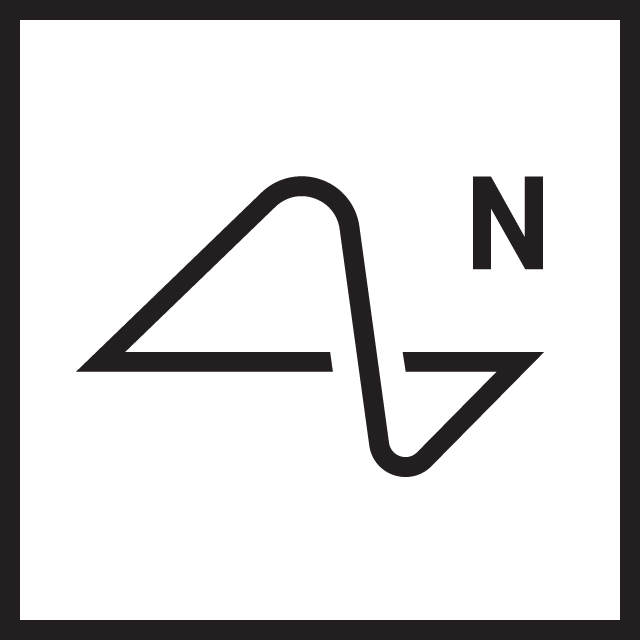 I'm sure Elon Musk is having too much fun to worry about the chaos that he creates every time he has a new idea and starts up yet another company, but this time I can see apoplexy amongst those who get into a lather at pretty much anything that Musk gets involved with. What can one make of Musk's latest Tesla (NASDAQ:TSLA) sketchpad feature, complete with farting unicorn images?
The point is that this week Musk's company SpaceX reached another milestone with a successful launch and recovery of a reused Falcon 9 rocket.
"It's an amazing day for space as a whole, and for the space industry," Musk said in an interview immediately following the recovery. "You can fly and refly an orbit-class rocket, which is the most expensive component of spaceflight."
Admittedly it took months to refurbish, but the plan is to drastically shorten the refurbishment time (the goal is same day relaunch!!), so that space travel is dramatically simplified and commoditized.
And the Tesla Model 3 nears completion, with first evidence of the production model. This is not a low volume luxury vehicle. Tesla plans to mass produce these cars, and the indications are that in the process it may revolutionize mass production of cars. Not proven yet, but that big space on top of the car seems perfect to allow robotic access to put the car together (no more coming in through the doors or having people do lots of fiddly operations).
These are tangible engineering feats that many scoffed would never happen just a few years ago.
And almost by accident he has completely reshaped the approach to an energy crisis in Australia with his offer that Tesla will solve South Australia's energy problems with a big battery to be delivered within 100 days of accepting the order.
So the news this week that Musk is funding another startup in California called Neuralink will no doubt produce further outrage amongst the "short Tesla" aficionados. Like most Musk ventures at their inception, the big picture is clear … getting humans and computers talking more directly. However in typical fashion there is little to go on in trying to work exactly what is planned or what form the business will take.
The core point is that people interact with computers in a pretty primitive fashion, mostly using fingers to make inputs. Even talking to a machine is primitive compared with how our brains process information. Musk makes the point that we have made cyber versions of ourselves in our presence on social media and in the files that enhance our memories and define us professionally. The core slow link is outputting information in the way we interact with the digital world. Our brains are more efficient at capturing information because of visual processing. Musk sees a "neural lace" to directly interact the brain with a digital device. This is what Neuralink plans to explore. It is as vague as working out how humans can make use of the power of the computer in a sped up way.
I confess to be in awe of the man and am always amazed at what this rare human being manages to not only take seriously, but turn it into reality, when mere mortals just shake their heads or get angry.
It is my turn to take Elon Musk seriously and wonder if he is already thinking about how to make use of Neuralink discoveries (not yet made) to harness the brain more efficiently in practical things like self driving for the Tesla. One of the things that Musk does superbly is think the unthinkable and then reduce it to practice.
In case jumping straight to Tesla is too big a leap, my hunch is that Neuralink might first focus on using "neural lace" (whatever that turns out to be) to explore neurological disorders such as Parkinson's disease and epilepsy. Firstly it seems to be about throwing money into starting a brains trust of really smart people and getting them to think big. Don't expect quick answers, but it does help understand that there are big ideas rolling around in Elon Musk's brain. It would be fun to be part of the team.
OK I hear the skeptics saying "are you crazy, this is going to impact a future Tesla?" I say perhaps I am crazy, but it once again reminds us to expect the unexpected with Tesla. Who would have thought that a car maker would make the first big touch screen, but that is what Tesla did? There is no doubt in my mind that Tesla has always had a vision of self drive in its DNA. An Elon Musk doesn't have to be limited by our conventional ways of seeing self-drive. If a bunch of people allowed to dream can find new ways of human-computer interactions why not let it help transform self-driving? Of course if this happens, then forget all of those linear thinkers at GM (NYSE:GM). This kind of thinking is why Tesla's share price is where it is.
Conclusion
Sometimes I wonder why I expose myself to what is likely to be a torrent of unhappy people with nothing better to do than to deride perhaps the most creative human currently living. So please unhappy people, if you've got this far, either vent privately or use this story to re-evaluate how you think about Musk and his companies. For readers like me, rejoice in the breathtaking and expansive view of what might become of Neuralink.
The investable company is Tesla and there is a huge amount of pro and contra views about the merits or otherwise of a TSLA investment.
Here I just say that by trying to imagine the world the way Elon Musk sees it, I begin to wonder whether we have only started to see what kind of company Tesla will end up becoming. Is this the beginning of human/inanimate object interactions in a way we can't imagine yet? It would be fitting if we cosy up to cars as an early human machine interaction. This is very early stuff, but I'm already thinking differently about self driving, even though I suspect the initial outcomes of a successful Neuralink are likely to be to help people with serious neural dysfunction.
This article deliberately sets out to be provocative about how computer-human interactions might develop, but I don't think it is crazy to imagine that Tesla might take it seriously. Of course this is why Tesla isn't just any old car maker. Make your own judgment about how you feel about investment in Tesla. If my thoughts help shake up how you think about investment, please consider following me
Disclosure: I/we have no positions in any stocks mentioned, and no plans to initiate any positions within the next 72 hours.
I wrote this article myself, and it expresses my own opinions. I am not receiving compensation for it (other than from Seeking Alpha). I have no business relationship with any company whose stock is mentioned in this article.