As many of my readers know, I like the commercial mortgage REIT sector because of the fact that I can achieve above-average dividend yields within a sector that I understand.
It's true, there is higher risk in owning shares in REITs that own mostly mortgages, but I feel as though I can successfully mitigate the risk because I have such a keen understanding of the commercial real estate sector. Earlier this year I wrote an article called "The Go-To Guide to Commercial Mortgage REIT Investing" in which I explained,
The book value stability and lower leverage have helped CRE mREITs perform better (than traditional mREITs) from a total return standpoint over longer periods.
Today I decided to focus on one of my favorite commercial mortgage REITs, and one that has a lot of "juice left to squeeze."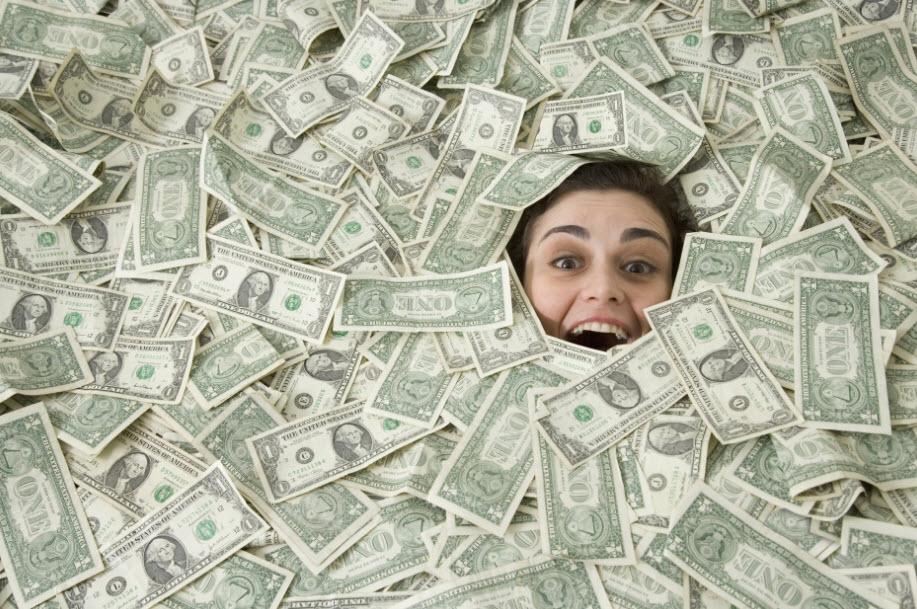 Starwood Property Trust – Plenty of Juice Left to Squeeze
On the most recent earnings call, Starwood Property Trust's (STWD) Chairman and CEO Barry Sternlicht said,
…we have a lot of juice in the company's earnings power. So we are probably never this bullish but I feel pretty confident about the future of our enterprise and the talent that we have in-house and the commitment of our team to remain the premier commercial finance company in the space.
Over a year ago (May 2015), I initiated a BUY recommendation on STWD.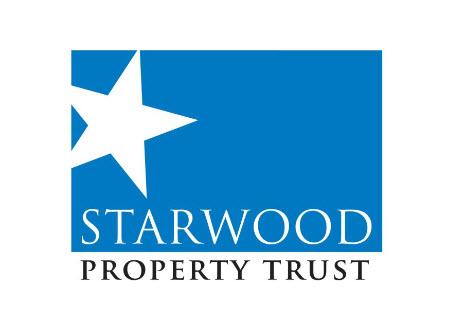 Unlike some of the older commercial mortgage REITs like RAIT Financial (NYSE:RAS) or Apollo Investment (NASDAQ:AINV) that cut their dividends drastically in 2009, STWD commenced operations just as the U.S. real estate recovery was underway.
In August 2009, STWD raised around $1 billion, and since that time, the company has deployed over $26.7 billion in capital; currently, its portfolio consists of $10.3 billion across the lending, investing & servicing and property segments.
Starwood Capital Group, not to be confused with STWD, is a privately-held asset manager founded in 1991 by Barry Sternlicht, and since inception, SCG has acquired over $77 billion of assets, with current assets under management of $53 billion. SCG is a worldwide leader in public-private/private-public market executions, including the creation of five NYSE-listed companies.

Starwood Capital has a seasoned executive team that has been together for over 17 years with an average of 28 years of experience. The company has extensive public markets expertise, having guided IPOs for eight leading companies. The investment flexibility to shift between real estate asset classes, geographies and positions in the capital stack as risk-reward dynamics evolve over cycles.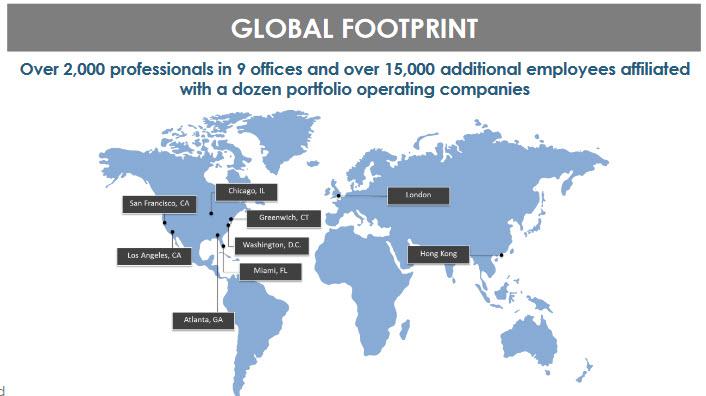 STWD is a leading real estate finance company and the largest commercial mortgage REIT in the US with a market cap of $5.4 billion and total enterprise value of over $11 billion.
STWD operates multiple businesses as illustrated below: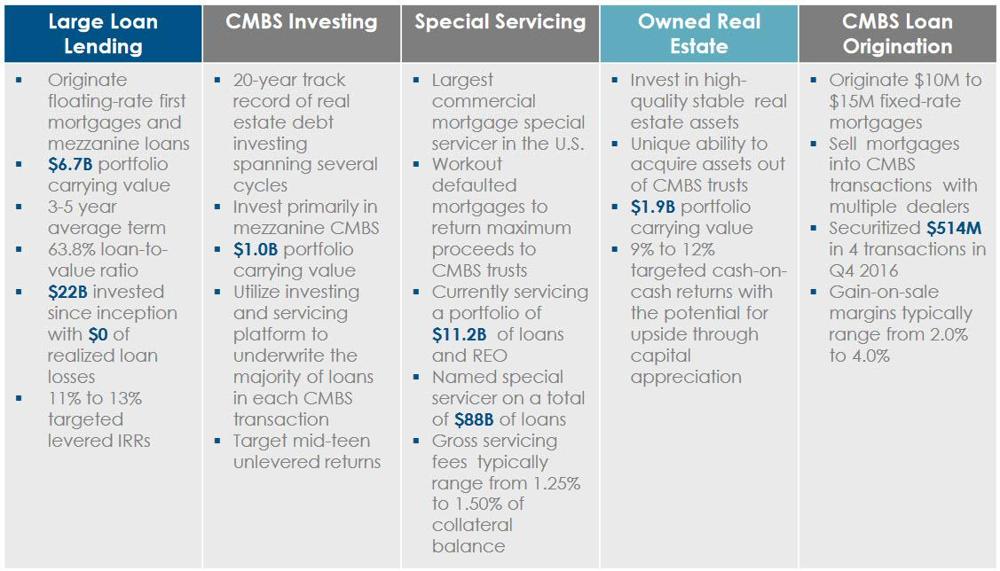 As you can see below, the primary business lines include lending, investing & servicing, and property owned: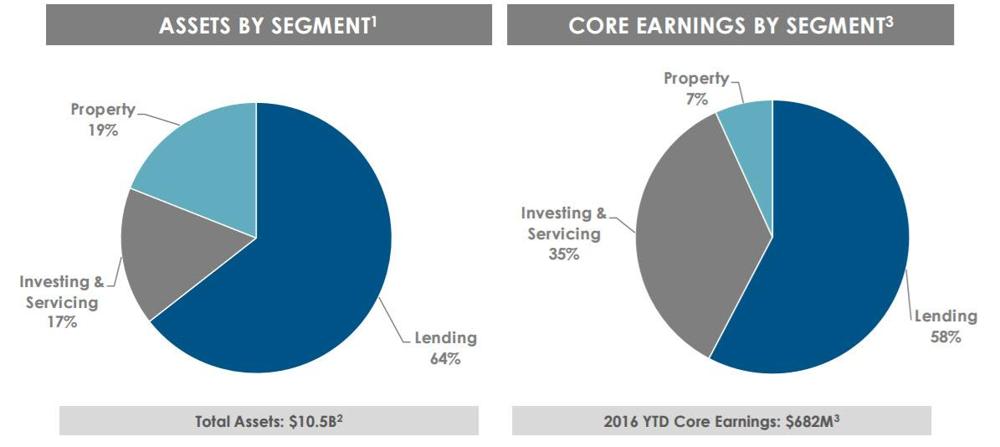 The Lending Segment
As illustrated above, the lending segment represents 58% of STWD's Core Earnings (and 64% of Assets Under Management). During the 4th quarter, this segment contributed core earnings of $91 million or $0.38 per share.
STWD originated or acquired $1.2 billion of loans with an average loan size of $167 million and a weighted average LTV of just under 64%. More than half of these loans closed in the last two weeks of the year. During the latest quarter, the company funded $1.1 billion of these new loans in addition to $146 million under pre-existing loan commitment.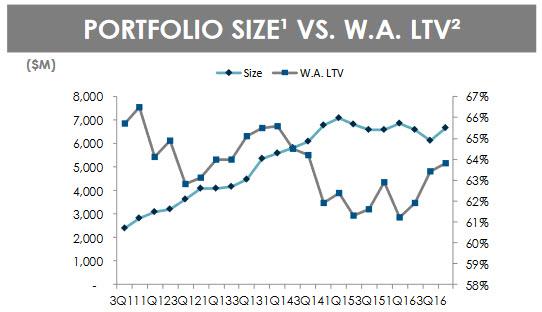 STWD's loan portfolio returned $473 million during the quarter, down from $1.1 billion last quarter, which impacted the contribution of prepayment fees and accelerated accretion to interest income.
The loans STWD funded in the quarter were all floating rate, taking the composition of floating rate loans to the overall loan portfolio to 91%, which places the company in a great position to benefit from rising rates.
A 100 bps increase in LIBOR would add $0.10 of core earnings annually, not including the incremental benefit that could be realized by the servicer in a higher rate environment.
STWD's lending platform benefits from its reputation, scale and market knowledge. The REIT has decades-long relationships with sponsors, banks and brokers in the CRE community. The benefits of scale: one-stop financing solution – focusing on large transactions – lower cost of capital.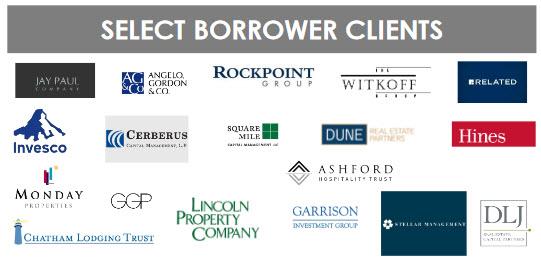 Here's a snapshot of STWD's diversified Loan Portfolio: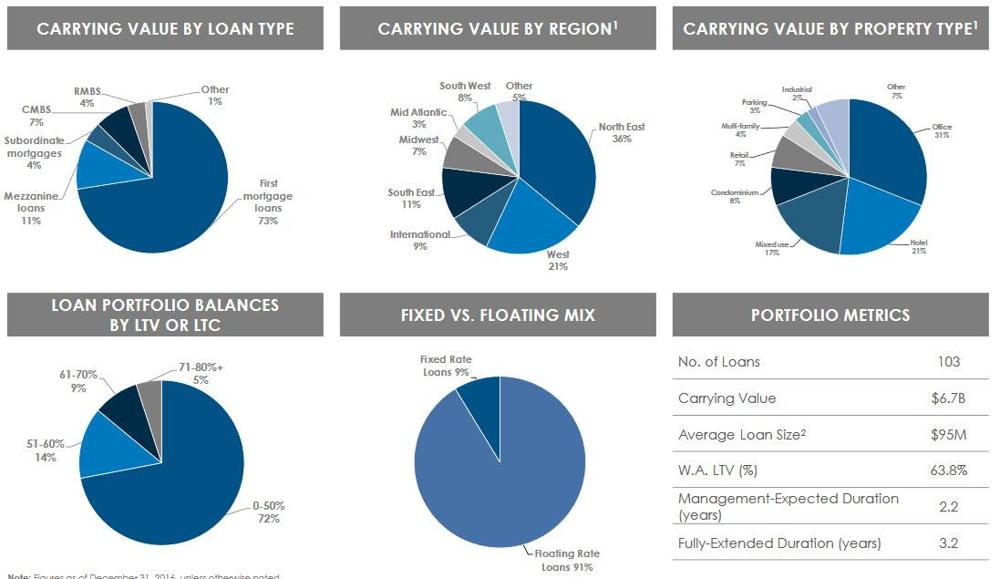 The Investing & Servicing Segment
Less than two-thirds of STWD's revenue comes from its lending segment, and the remainder comes in almost equal parts from the service and mortgage conduit and CMBS businesses and servicing segment, which highlights the diversity in how the business is built.
The investing and servicing segment contributed core earnings of $69 million or $0.28 per diluted share the 4th quarter.
The company's CMBS book continues to perform well. The company continues to be opportunistic in the sales of securities and in doing so, sold a small number of securities during the quarter for core gains of $14 million. The CMBS book generated cash in Q4-16 of $113 million from sales, principle repayments and cash interest.
STWD invested $41 million in two new issue B‑Pieces and obtained three new Rina servicing assignments on deals totaling $2.7 billion of collateral. As of December 31, STWD was named special servicer on 153 trusts with a collateral balance of approximately $88 billion.
The company is actively servicing $11.2 billion of loans and REO, up from the $11 billion reported last quarter. Also during Q4-16 STWD securitized $514 million in loans in four securitizations, generating core securitization profits of $17 million.
The Property Segment
Another new diversification strategy for the company has been its gradual entry into doing equity deals. Now just a fraction of the business, STWD is looking to stretch the duration of the portfolio into real estate equity investing.
In Q4-16 STWD's property segment contributed core earnings of $12 million or $0.05 per share, driven by two primary asset portfolios in this segment.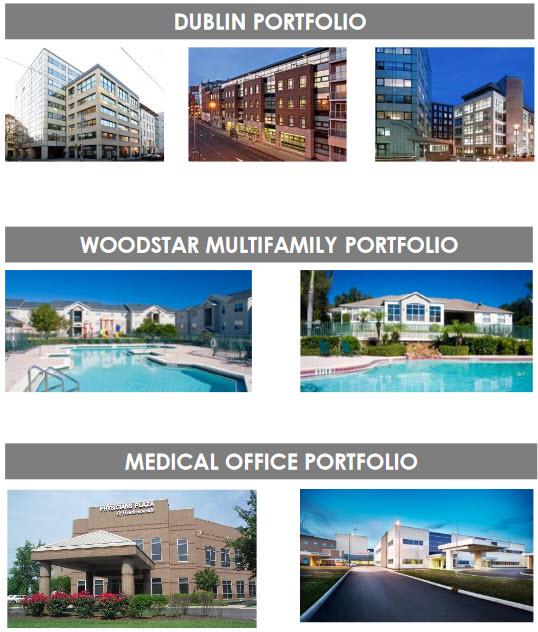 On December 29, STWD completed the acquisition of its newest addition to this segment, a medical office portfolio. The company acquired 34 of the 38 assets (referenced last quarter). This business contributed only three days of operations to the quarter and thus had a limited impact on core earnings.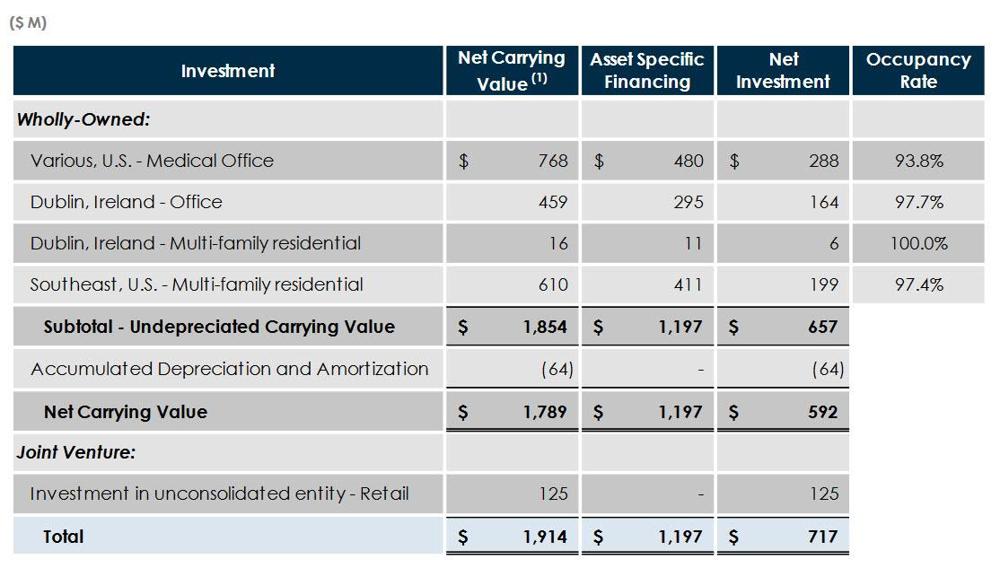 STWD's decision to increase the equity (property) book up to 25% (from 15%) was to expand duration. As Barry Sternlicht explained on the Q3-16 earnings call:
As we want to actually put the capital out and keep it out. And we want to keep it out in a manner that the cash flow we expect will be growing they're built in bumps into the MOB portfolio and their credit leases (87% of them are Triple-net). So there is, it's pure cash, it's not cash-less TI, there is no TI. And it's very good buildings in the core buildings, cherry-picked and their core buildings to the facility that they service whether hospitals or regional centers."
The Balance Sheet
In December STWD completed transactions totaling over $1.5 billion. First was the debut high yield debt offering, where the company issued $700 million of five-year senior unsecured notes at 5%.
Second, STWD raised net proceeds of $448 million through the issuance of 20.5 million shares of common equity. And third, the company obtained a new $300-million term loan and a $100-million revolver, each of which carries a four-year term with two six-month extension options.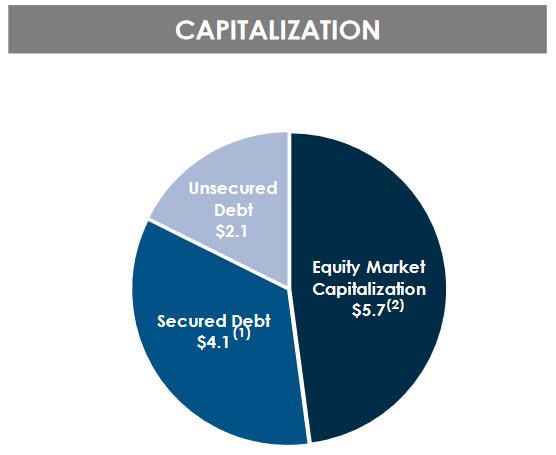 These transactions allowed STWD to repay ~$653 million term loan B, which in turn unencumbered $2.1 billion of collateral and led up to a ratings upgrade.
Moody's upgraded STWD's corporate rating from Ba3 to Ba2 on December 5, five-year senior unsecured high-yield bond offering priced 50 basis points inside of the original price stock at 5% and was five times oversubscribed.
STWD also recognized a loss of $8.8 million through both core and GAAP for the write-off of unamortized debt issue costs related to this loan.
STWD ended the quarter with $10.3 billion of debt capacity and a debt-to-equity ratio of 1.4x. Including off-balance sheet leverage in the form of A-Notes sold, STWD's debt-to-equity ratio would be 2.1x.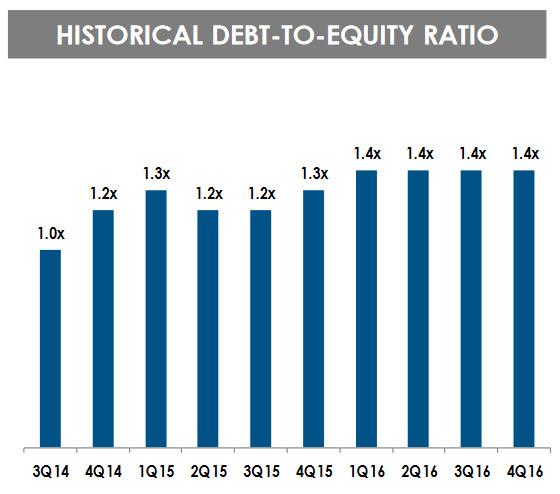 STWD expects to earn and continue to pay a $0.48 quarterly dividend and as illustrated below, the company has maintained a consistent dividend growth model.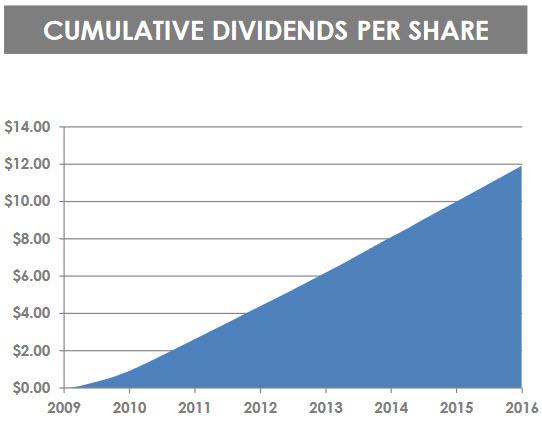 Sternlicht commented on the most recent earnings call,
we have the best balance sheet we have ever had. We are swimming in cash. We have too much cash that we want to deploy it and we have a good momentum as the biggest quarter of lending we have had in the fourth quarter for the year.
I don't know about you but I like it when I hear a mortgage REIT say, "I'm swimming in cash" because it signals a stable and growing dividend.
How Do You Play Starwood?
Let's compare STWD to the peers:

As you can see, STWD's dividend yield is 8.5% and the company has returned +5% since January 1st. The company appears to be a good buy today, not a bargain. The levers are in place for the company to continue to generate stable earnings growth supported by the floating-rate loan portfolio that should outperform in a rising interest rate environment.
Also, STWD is well positioned as a special service provider (a hedge against credit deterioration) and I am especially glad to see that CEO has over 6.5 million shares (valued at over $120 million) and he acknowledges the fact that Starwood is "swimming in cash."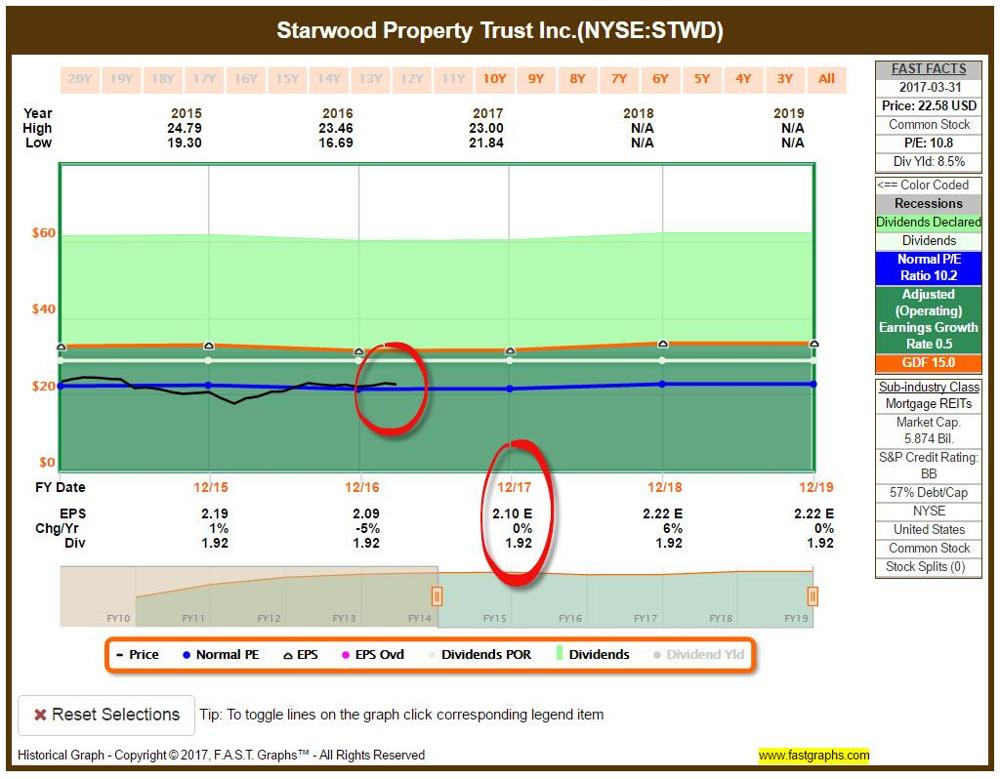 Check out The REIT Beat where you can find my entire bracketology series, including RHINO Ratings for over 140 REITs.
Author Note: Brad Thomas is a Wall Street writer, and that means he is not always right with his predictions or recommendations. That also applies to his grammar. Please excuse any typos, and be assured that he will do his best to correct any errors, if they are overlooked.
Finally, this article is free, and the sole purpose for writing it is to assist with research, while also providing a forum for second-level thinking. If you have not followed him, please take five seconds and click his name above (top of the page).
Sources: F.A.S.T. Graphs and STWD Investor Presentation.
REITs mentioned: RAS and AINV.
Disclosure: I am/we are long APTS, ARI, BXMT, CCI, CCP, CHCT, CLDT, CONE, CORR, CUBE, DLR, DOC, EXR, FPI, GPT, HASI, HTA, KIM, LADR, LTC, LXP, O, OHI, PEB, QTS, ROIC, SKT, SNR, SPG, STAG, STOR, STWD, TCO, UBA, WPC.
I wrote this article myself, and it expresses my own opinions. I am not receiving compensation for it (other than from Seeking Alpha). I have no business relationship with any company whose stock is mentioned in this article.