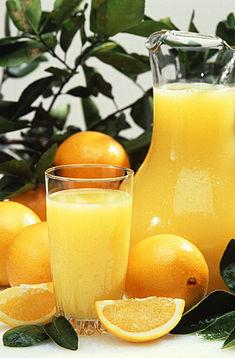 Orange juice seems to have turned a corner, and now in the middle of a price correction, it seems like an opportune time to revisit the developing technical situation in futures and COT charts.
Some traders liquidated long positions on the news of Brazilian over supply in February, while Florida's juice inventory was down for week 17. There are also several other demand-supply issues likely to influence speculation going forward.
Compared to thirty years ago, concentrated orange juice is a dwindling market in the US. American consumer preference is tipping towards what is perceived as lower calorie or healthier 'fresh juice', i.e the 'not from concentrate' market. However the concentrate market is still relevant to Russia, China and many other parts of the world. 'Citrus Greening' is still wreaking havoc on Florida's citrus trees, reducing supply, even while the Brazilian juice industry stages a 2017 'come back'.
Orange Juice Supply
According to CEPEA, Sales of not-from-concentrate (NFC) juice have increased this season, compared to the same period in 2015/16. While shipments of 'frozen concentrate' FCOJ to all destinations dropped 23%, shipments of NFC juice increased 21% in the same study. Even so, the share of FCOJ exportation, is the highest in the Brazilian exportation of juice.
There are also cultivation problems, which revolve around disease as well as cyclically dry Brazilian weather. Even with a bumper Brazilian orange crop, there are other issues to consider.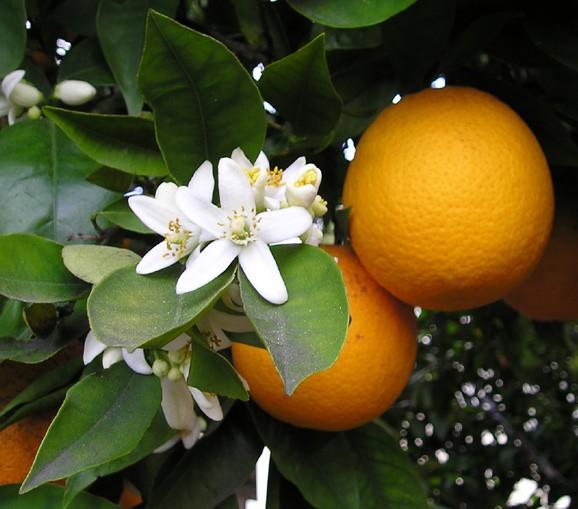 US Orange Supply Falls 14-16% PA
While Brazil had a normal crop 2016-7 (which ends in June), The US is still having a tough time. According to agra-net USDA downgraded Florida orange supply for the 2016-2017 season last February.
The forecast cuts 2.00 months boxes from the non-Valencia production and 1.00 months boxes from the Valencias. Current fruit size is close to the minimum and is projected to remain close to the minimum until harvest, requiring 243 fruits to fill a box.
Orlando weekly report that
The forecast Wednesday from the U.S. Department of Agriculture predicts that Florida growers will harvest enough oranges to fill 70 million 90-pound boxes in the coming months, down from 81.6 million boxes in the 2015-2016 season. Initial forecasts for the 2016-2017 growing season indicated a 14 percent drop in the Florida's orange crop. The harvest for 2015-2016 was almost 16 percent below the 2014-2015 season.
Florida's FCOJ inventory stood at 183.1 million lbs solids as at January 28 (week 17 of the current season), compared with 244.6 lbs at the same point in the 2015/16 season. Brazilian inventory is expected to decline to three weeks supply.
Brazil - Lower Quality Could Mean A 16% Yield Loss
While Brazil has had a good growing season, according to Bloomberg, they have a 'watery orange' problem, with many more oranges now required to make juice for two years running. This has arisen from 'citrus greening' disease, causing farmers to change, where and how they grow fruit.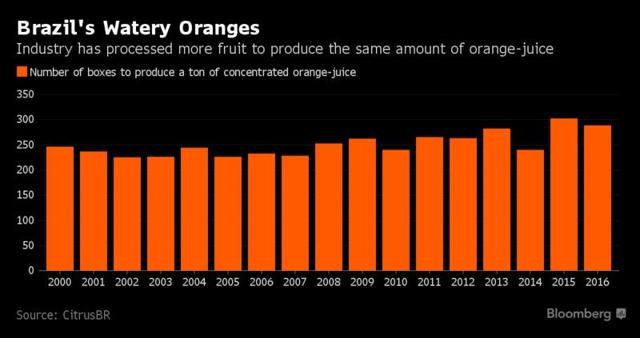 Brazilian companies crushed 288.93 boxes of oranges to produce 1 ton of juice in the season that started in July, while the historical average is 250 boxes, CitrusBR said in a statement on Monday. In comparison, during Brazils highly productive 2002-03 season, the industry yielded the same amount of juice with only 224 boxes, CitrusBR data showed. There's no sign of any improvement in the next few years, CitrusBR Executive Director Ibiapaba Netto said by phone.

"We believe that 275 boxes per ton will be the new average from now," Netto said.
40 boxes would represent a loss of 16% as a fraction of 250 boxes in potential juicing from Brazil, while Florida juicing is faced with smaller fruit per box, requiring a larger yield, amid an ongoing 'Citrus Greening' tree disease problem.
US Juice Sales are Down 5%
Total orange juice sales were 35.10 million gallons (37.92 mil gallons in the same reporting period of last season), according to A C Nielsen data supplied to the Florida Department of Citrus (OTCPK:FDOC).

The value sales decline was 4.8% to USD236.88 mil
While the Financial Times in February, reported a disconnect between the still high price of fruit, and the falling price of concentrated juice in the futures market, they suggest this could be linked to the concentrate versus not for concentrate preference, and a disconnect from the market for the fruit.
They also suggest that the concentrate market is becoming small so very volatile and apt to over react to news.
Volumes are declining partly because the futures contract is a frozen concentrated orange juice benchmark. Unlike 20-30 years ago, most US oranges are used to produce not-from-concentrate orange juice. About 10-15 per cent of Brazilian exports are still linked to ICE prices, but the "fruit to product" connection is weakening, say analysts.
With trading volumes dwindling, trading has become more volatile. Prices tend to overshoot on news of weather, crop forecasts and consumption, says Mr Padilla, who adds: "It's a tricky market, indeed."

Nevertheless, US and other orange growers and juice producers keep an eye on the ICE FCOJ market and if there is excess production, the futures market offers a place to sell the juice. "It is a well organised market which offers people flexibility," says Burak Kazaz, professor at Whitman School of Management, Syracuse University, Syracuse, who adds: "I doubt it's going to disappear."

For short-term speculators, it makes some sense to take profits on their futures positions at this juncture, say analysts. Global orange juice production for 2016/17 - ending in June this year - is forecast to rise as output from Brazil rebounds from the lowest level in almost three decades.

From July/16 to February/17, the Brazilian exportation of FCOJ equivalent to the United States totaled 129.7 thousand tons, 1% up compared to the same period last season (2015/16). Revenue totaled 244.96 million USD, 23% up. In Real, the total is 793.66 million BRL, 6% higher in the same comparison.

Exportation to the European Union, however, dropped again, still the EU continues as the largest purchaser of the Brazilian juice. From July/16 to February/17, shipments to the EU totaled 411.09 thousand tons of FCOJ equivalent, 23% down compared to the same period last season.
Seasonal Trend Into 2017-2018
The 2016-2017 season ends in June, which on the long term seasonal trend chart appears as a mid month low followed by a continual uptrend into the Fall. The market is inclined to find a mid month April low.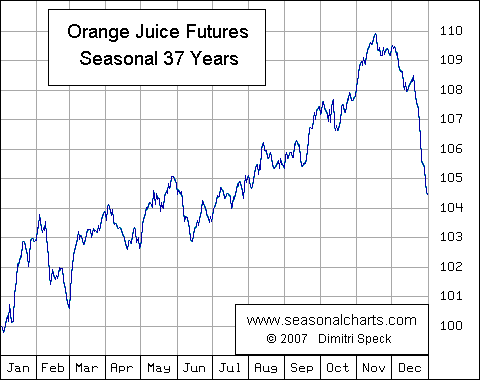 Orange Juice (Concentrate) COT
Despite the COT chart creating a 'fairly tight' concentration January - March, that high has broken, with recent 'falling support' legs also having failed with a new low apparent on the weekly chart. Commercials appear to have been selling as 'managed money' went long, but that doesn't normally affect rising prices, (see March-May 2016). Barchart.com suggest trading strategies for OJ based on technical parameters, and currently carry an 88% sell recommendation. Volume was very light early in the year, but seems to have picked up in recent weeks.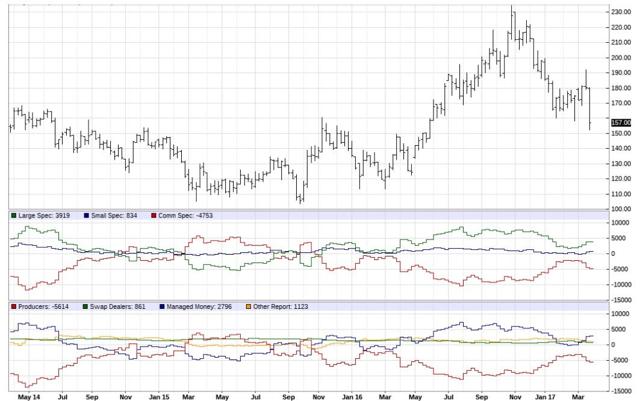 Investing In Orange Juice
1) The futures market, (which is small and volatile), is strongly influenced by weather patterns, especially in US hurricane season.
OJ

Name

Orange Juice [FCOJ-A] (OJ)

Exchange

ICEUS

Trading Months

January, March, May, July, September, November (F, H, K, N, U, X)

Contract Size

15,000 pounds

Tick Size

0.05 cents per pound ($7.50 per contract)

Daily Limit

10 cents per pound ($1,500 per contract)

Trading Hours

7:00 A.M.-1:00 P.M. CST

Last Trading Day

15th last business day of the expiry month

Value of One Futures Unit

$150

Value of One Options Unit

$150
2) US Company Stocks
The Coca-Cola Company Ticker Symbol: KO (New York Stock Exchange). Brands include Coca-Cola, Sprite, Fanta, Powerade and Minute Maid.
Dr Pepper Snapple Group, Inc. Ticker Symbol: DPS-OLD (New York Stock Exchange). Brands include 7UP, A&W, Canada Dry, Crush, Dr Pepper, Hawaiian Punch, Schweppes, Snapple, Squirt and Sunkist.
National Beverage Corp. Ticker Symbol: FIZZ (NASDAQ). Brands include Everfresh juices, Faygo, Rip It and Shasta.
Pepsico, Inc. Ticker Symbol: PEP (New York Stock Exchange). Brands include Frito-Lay, Gatorade, Pepsi, Quaker and Tropicana.
* Sky People Fruit Juice SPU will also be moving into orange juice supply from China in 2017, along with what they intend to be a totally new national futures market for agriculture. This is very early stage, so watch this space for further information first.
3) ETF/ETN
There are currently no ETF/ETN which track orange juice, however :
The UBS E-TRACS CMCI Food Total Return ETN FUD includes OJ (but it only accounts for 2.5% of the ETN holdings).
The following ETF all include Coca-Cola company in their top ten holdings, while ETF VB holds the largest US$ investment in FIZZ
Service ratio calculator
Orange Juice Futures Charts
OJ Weekly Charts
On the weekly chart below I've identified both potential correction waves. Either is possible. If the market chooses to terminate on a 'higher support area' the orange decline is feasible, and a reversal from the more extreme long term 'rising trend line' is also feasible.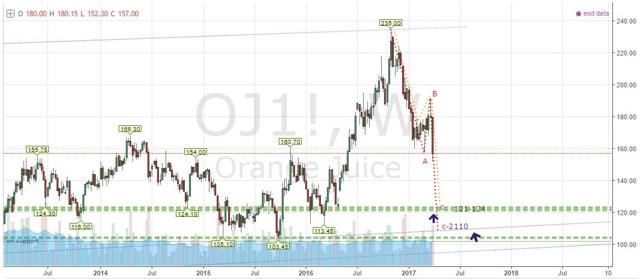 OJ Long Term
Below is my very long term chart for OJ. You can see the trading pattern which is developing into very long term swings, however with a caveat that trading has most recently been from long term 'technical support', areas rather than across the very wide long term price range. The market has also recently developed what looks like a repeat of the 2007 correction, in an ABC format, which I've identified in red. A repeat, looks as though the reversal support is in the range of the 2013-2015 lower congestion, which is the low of the 2008 'B leg', also the highs of 1993-1999. A worse case are rising trend lines also identified; either are possible given the B wave already achieved. C-2 on the trend line is at about $110, with higher support at about $113, and the upper levels at $121-125, but numbers also depend on 'time' and the diagonal of descent, numbers are approximate, and volatility can create very low volume extremes.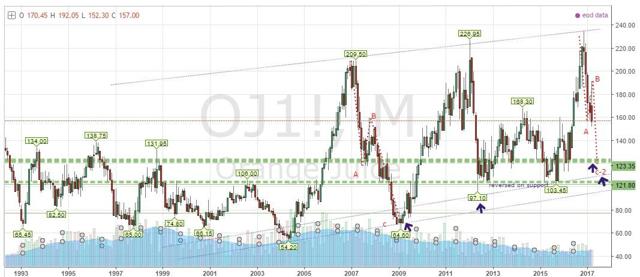 The OJ market is correcting from a spike high, and appears to have just reversed into the final wave of that correction, with the current season ending in June, and hurricane season approaching in the early Fall.
London analysts are noticing a disconnect between the volatile price of juice (becoming an increasingly small volatile market), and the price of oranges, which are still relatively high. Obviously producers have to be able to sell juice created from oranges for a profit to remain viable, a 'cheap juice' situation isn't helpful for Florida.
Seasonally, OJ is due a mid month April low; current technical measurements support an '88% sell' analysis, however a bullish trend reversal should support trading in the upper part of the chart, which needs to become the new 'normal', and was reflected as such through most of 2014-5.
Florida is suffering from a falling orange size as well as diminishing harvest, and Brazil from oranges which are increasingly 'watery'. Both scenarios are influencing the market negatively by around 15%, and which could be continual, year on year. Based on this situation it's hard to justify OJ trading the price lows of 2013 in 2017 from a fundamental basis.
Disclosure: I/we have no positions in any stocks mentioned, and no plans to initiate any positions within the next 72 hours.
I wrote this article myself, and it expresses my own opinions. I am not receiving compensation for it. I have no business relationship with any company whose stock is mentioned in this article.
Editor's Note: This article covers one or more stocks trading at less than $1 per share and/or with less than a $100 million market cap. Please be aware of the risks associated with these stocks.