We've all heard of timeshares, maybe we have a relative who bought one, or have used one - or are an owner. After all, there are 9.1 million timeshare US owners according to ARDA - The American Resort Development Association. But what's also telling from ARDA's own website, the claimed 83% satisfaction rate:

83% owner satisfaction = 17% owner dissatisfaction, with 9.1 million US owners that means 1,547,000 dissatisfied owners - that's a lot of unhappy customers however you run the numbers.
In this article, we're going to look at a few timeshare 'big caps' - there are thousands of timeshare companies, most of them are privately owned (not surprisingly). However, some of the largest timeshare 'networks' are publicly traded, notably:
Let's take a look at individual 1-year charts of each: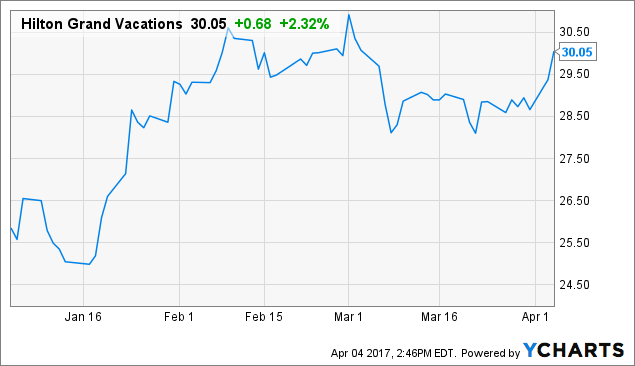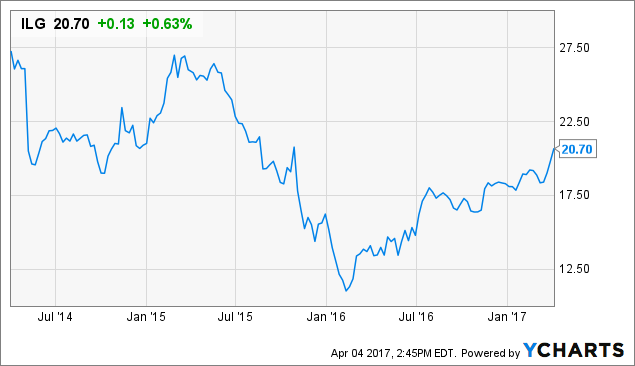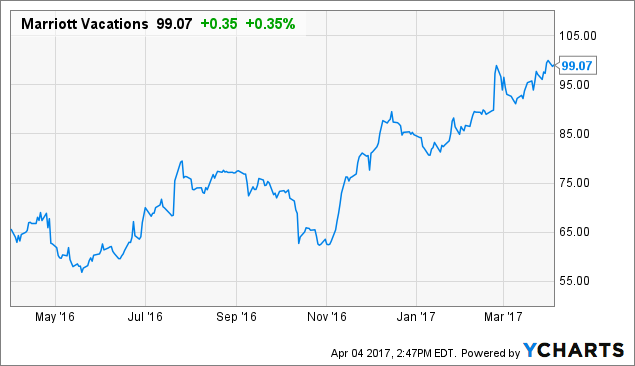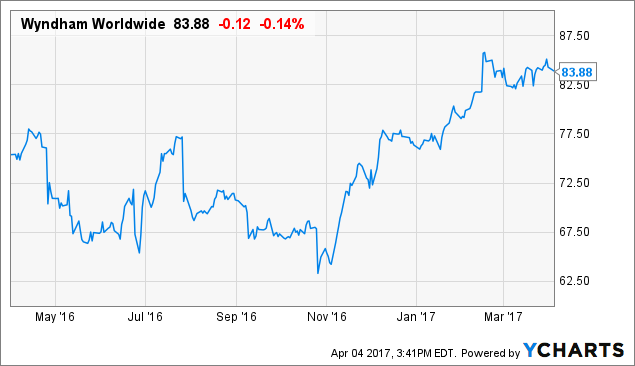 They certainly are having a good year. Now let's unmask some of what lies underneath these numbers.
Issue 1: Timeshare Criminal Fraud
The timeshare industry has attracted criminals that have used various ends of the timeshare industry as a means to rob unsuspecting victims, often who are desperate to exit their obligations. It's not advertised in the national news, so this issue may be overlooked as a growing criminal problem, however - the FTC has more than 120 open criminal investigations into timeshare related fraud. See this recent example from Sacramento:
Marco Antonio Ramirez Zuno, 32, of Cancun, Mexico, has pleaded guilty to conspiracy to commit wire fraud in relation to a timeshare resale fraud scheme, says U.S. Attorney Phillip Talbert. According to court documents, between 2011 and 2012, Mr. Zuno and others conducted a timeshare resale fraud scheme based in Puerto Vallarta, Mexico. Sales agents including co‑defendant Juan Montalbo, who also goes by the name of John Monte, conducted sales meetings to convince prospective customers to purchase a timeshare vacation package marketed under the names Platinum Access Program or World Luxury Destinations. If customers had existing timeshare properties, Mr. Montalbo assured them that another company, Continental Resources, would arrange for their sale. When the customers returned from Mexico, they were contacted by co-defendant Wayne York, who also calls himself Tim Hamick or Michael Halston, who claimed to represent companies named Property Marketing Group or Eagle Market Solution and claiming that a bona fide purchaser had been found and was ready to buy their existing timeshares. Others were contacted directly by Mr. York without first giving their information to Mr. Montalbo. According to court documents, Mr. York and others would then extract a series of upfront payments from the victims, which he claimed were required to be wired to bank accounts in Mexico in order for the guaranteed sale to be completed.
It's not fair to attach such criminal frauds to the 'timeshare industry' because these criminals were simply using the timeshare story as a story to get victims to send them money - no product or service was ever intended to be delivered. However, there is a canary in the coal mine here, this is what was happening to the budding Forex industry just before the draconian regulations shut down retail Forex in the USA. Is this a sign that the timeshare industry is about to be regulated, or forced to trade on an exchange? Is a timeshare a security, a contract, or a property? (It's clearly not an investment, which is another misleading sales tactic used by the aggressive marketing firms; they present timeshares as an 'investment' when in reality, it's a perpetual liability that your heirs will inherit.) Here's a press release from 2013 from the FTC outlining some of the criminal cases against fraudulent timeshare operations:
The Federal Trade Commission today announced 191 actions to stop fraudulent operations hawking timeshare property resale services and travel prizesincluding three FTC cases, 83 civil actions brought by 28 states, and 25 actions brought by law enforcement agencies in 10 other countries. More than 184 individuals face criminal prosecution by U.S. Attorneys and local law enforcement.
You would think that's old news, now being 4 years ago - but this trend has only continued and in many respects become more entrenched in the 'criminal' community, see from December of 2016 a big fraud shut down by the FTC:
The Federal Trade Commission has charged the operators of a timeshare reselling scheme with bilking at least $15 million dollars from timeshare property owners by imposing hefty up-front fees based on false promises that they would sell or rent their properties. At the FTC's request, a federal court temporarily halted the operation and froze the defendants' assets pending litigation. The agency seeks to permanently stop the allegedly illegal practices and return money to consumers. According to the FTC's complaint, the defendants telemarket to timeshare property owners and falsely claim that they have a buyer or renter ready and willing to buy or rent their properties for a specified price, or they promise to sell the timeshares quickly, sometimes within a specified time period. The defendants charge property owners as much as $2,500 or more in advance but fail to deliver on their promises, the FTC alleged. The FTC noted in the complaint that the defendants string some owners along with additional false claims, such as that they will soon send them money from a sale or rental, and often get them to pay extra for purported closing costs or other fees. Consumers' requests for refunds are typically denied or ignored, according to the complaint.
The crime here is significant for a few reasons - where there's smoke usually there's fire. Many of the timeshare fraud operations are not outright criminal enterprises, like Diamond, they are just high pressured sales operations that push the limits of what's legal in our economy where consumers have many rights.
Also, it's just proof how desperate people are to get out of their timeshares, so they are susceptible to these scams. In other words, if no one wanted out of their timeshare contract, they wouldn't listen to the criminals story. That is the foundation of our argument, there's a lot of unhappy people, just waiting for the opportunity to get out - and these unfortunate crimes are one of several proofs that attest to this: they want out and don't know how. So when they get a call from Vinnie LaSharky offering them a too good to be true bail-out offer for only $2500, they take it.
Issue 2: High Pressure Sales
This NYTimes Op-Ed hit last year but has been recirculated throughout the internet and has caused a flurry of 'timeshare cancellation' companies that only have one business: to get you out of your timeshare contracts. Many of these companies are just regular guys (not lawyers) who have various 'strong arm' tactics to get you out of your contract, which may or may not be legally binding. Checkout some of the stories from this article:
For more than 25 years, Mary Ann Gutierrez, 77, has spent several weeks a year at on the southern shore of Lake Tahoe, Calif., often playing host to her children and grandchildren at one of two timeshare units she owns. When she checked into one of the properties last year, she was stopped at the front desk. A $100 gift card would be hers if she attended a presentation by Diamond Resorts International, the company that owns the resort. But first she had to fill out some papers and supply her credit card information. The gift card came with a cost, as Ms. Gutierrez soon learned. For five hours, she said, Diamond representatives pushed her to give up both of her timeshare deeds, including one at the nearby Tahoe Beach & Ski Club, a resort that Diamond does not own. With the upgrade and membership in Diamond's ownership points system, they said, she would keep her maintenance costs low and could use her points at other resorts in the company's network. It would cost just $30,000 upfront, they said. Even when representatives suggested her maintenance fees would rise if she didn't switch, Ms. Gutierrez kept declining, saying that the cost was too high. Undeterred, the Diamond representatives suggested that she ask her children to pay for the upgrade. She continued to say no and, at last, they let her go. "They weren't going to let me out that door," Ms. Gutierrez said. "I was shaking, I was so nervous."
Interestingly, since the publishing of this story, Diamond Resorts International has gone private, being bought by a massive private equity firm, Apollo Global Management (APO). Although Diamond was the leader in such tactics, according to client testimony, they were not the only ones. Such high pressure sales tactics, are borderline legal, and while effective in getting money, they often lead to liabilities and problems which far outweigh any profit achieved.
Other reports that firms setup 'rooms' with young sales reps strung out on various opiates for days paid high commission only to close the sales, re-sales, and other tricks of the trade.
High pressure sales tactics are not something to 'rely' on - in other words, is there a natural demand for timeshares or does the culture of the industry rely on such tricks? If they rely on high pressure sales for their growth, that's not a business, that's another Herbalife (HLF). We can debate for years if Herbalife is a pyramid whether or not many of the accusations are proven right or not is irrelevant, the fact is that such accusations are not made against blue chips like Microsoft (MSFT). Let's be reasonable - there's a reason for the accusations, even if some of them are exaggerated. Timeshare sales stories such as the shaking, scared old grandparents are not just 'stories,' these things happen all the time. That's not a profit stream - that's a liability, a ticking time bomb waiting to blow up.
Here's a story copied and pasted from a victim's forum, for reasons of privacy & security no names are used (but you can easily find hundreds of such sources of stories online, if you think this isn't real):
Back in November, my wife and I looked into information on an MVC timeshare and they took us to another floor and locked us in a room for three hours asking us to buy 1000 points. We attempted to use the restroom and leave but we couldn't find an exit and they had an escort. Our solution was then to sign the paperwork and file a rescission the next morning. After 6 hours, we were free. What was more distressing, the copies of the paperwork given to us didn't match the papers we signed and the signatures were different. The notary was "unavailable" to notarize all documents. Another 24 hours later we had rescission paperwork signed. Less than 15 days later we got a call from the MVC sales office telling us that they received the rescission paperwork but since the contract was not completely signed they couldn't cancel the contract, but they would reimburse the funds they had taken from us. Another month later, they took out an extra few hundred dollars, as well as the thousand we had to pay up front that was reimbursed. A new person contacted us from the sales office and claimed we never gave them rescission paperwork. I sent them the signed copy and they claimed that no one worked there "with that type of signature" and claimed we owed them 1600 dollars. They still say that the contract does not exist nor do we owe any money in the future (may change later due to their tendency to change minds). The funds are for some mortgage deed paperwork that are "not covered by the rescission" but "had 10 days to cancel the contract to avoid" these fees. Has anyone else had this happen to them? Is it common for MVC to ignore rescissions (it's in Nevada and was 5 days)? Is this normal? I'm still put off by the hostage technique and worry about even returning to the city where that sales office is located.
This story shouldn't require further explanation, kidnapping customers and forcing them to sign contracts under duress is illegal and just stupid beyond words, we don't live by Mob rule anymore, even the Italian crime families have evolved and mostly gone into other ventures. If timeshare companies rely on sales tactics like the 'hostage' technique, they're in for a big surprise next quarter.
Issue 3: Old Model
So, it's 2017 - Uber (UBER) has replaced the Taxi industry, AirBnB (AIRB) has ..
The new model for the new paradigm of the post-industrial economy is that of cannibalizing. The Taxi system as it was needed reform and evolution, as do many industries. It was low hanging fruit. But seriously - who buys timeshares anymore? There are so many interesting new methods of travel 2.0 out there, why lock yourself into a particular 'resort' for one week, with all the rules and complications associated with it? It is not the point of this article to promote an 'alternative' travel paradigm, so we will not mention particular services - the point is that the world is changing, and the 'timeshare' model was born in the 70s. It's interesting to note the history of the timeshare industry and how we got to where we are today, from Wikipedia:
The first timeshare in the United States was started in 1974 by Caribbean International Corporation (CIC), based in Fort Lauderdale, Florida. It offered what it called a 25-year vacation license rather than ownership. The company owned two other resorts the vacation license holder could alternate their vacation weeks with: one in St. Croix and one in St. Thomas; both in the U.S. Virgin Islands. The Virgin Islands properties began their timeshare sales in 1973 with owners Hillie Meyers, Don Saunders, and Arthur Zimand.

The contract was simple and straightforward. The company, CIC, promised to maintain and provide the specified accommodation type (a studio, one bedroom, or two bedroom unit) for use by the "license owner" for a period of 25 years (until 1999 from 1974, for example) in the specified season and number of weeks agreed upon, with only two extra charges: a $15.00 per diem (per night) rate, frozen at that cost for the life of the contract and a $25.00 switching fee, should the licensee decide to use his/her week/weeks at one of the other resorts. The presentation's logic was based on the fact that the cost of the license and the small per diem, compared with the projected cost of hotel rates climbing in the next 25 years to over $100.00 per night, would save the license owner many vacation dollars over the span of the license agreement. The license owner was allowed to rent or give his week away as a gift in any particular year. The only stipulation was that the $15.00 per diem must be paid every year whether the unit was occupied or not. This "must be paid yearly fee" would become the roots of what is known today as "maintenance fees", once the Florida Department of Real Estate became involved in regulating timeshares.

The timeshare concept in the United States caught the eye of many entrepreneurs due to the enormous profits to be made by selling the same room 52 times to 52 different owners at an average price in 1974-1976 of $3,500.00 per week. Shortly thereafter, the Florida Real Estate Commission stepped in, enacting legislation to regulate Florida timeshares and make them fee simple ownership transactions. This meant that in addition to the price of the owner's vacation week, a maintenance fee and a homeowners association had to be initiated. This fee simple ownership also spawned timeshare location exchange companies like Interval International and RCI so owners in any given area could exchange their week with owners in other areas.

Cancellations, or rescission to the timeshare contract, remain the industry's biggest hurdle to date.
There you have it, born in Florida by egregious social climbers looking for a get rich quick scheme, turned to this alluring business with the utopian pitch: We're selling the dream (quite literally).
As a Florida native who went to primary school in Fort Frauderdale, this has all the markings of your typical Florida snowbird pitch operations not much different to those in the late '90s that catered to the affluent tourist class (snowbirds they were called, from the north, fly south for the winter) many of them illegal boiler rooms, one even kept a snow leopard in the office with a diamond collar that was trained to 'hiss' at clients that wanted their money back. Yes, this is another boiler room scam waiting to blow up.
Issue 4: Timeshares are Securities?
When you get into the nuts and bolts of how timeshares work, one learns that it's actually a complex opaque market not much different than markets we at Seeking Alpha are familiar with - but with, of course, one huge distinction - it's totally OTC (over the counter) and totally unregulated. When you 'buy' a timeshare, you're actually buying this 'time' slot, which you can then 'sell' for 'points' - 'points' are like a virtual currency of the timeshare industry, each company with their own currency, similar to the Mickey Mouse dollars you can buy and use inside Disney World. Where users buy and sell 'points' is even called an 'exchange' but of course, the exchange is actually just a private marketplace (a monopoly) operated mostly by one firm, RCI, part of Wyndham. But similar to private markets, the bias of the 'brokers' of this system are to only fuel more money in cash into the system, while getting your money out of the system is nearly impossible.
The Securities Exchange Act of 1934 is clear on what is an 'exchange' and a 'security' - however you define a timeshare, it's clearly more than a simple contract. It even has elements of it that resemble an option, such as you are buying an option (the right, but not the obligation) to stay in said property for one week during 2017 and every year thereafter forever ad nauseum.
Issue 5: Is much of this legal?
Products that aren't regulated directly (such as food products) usually fall under the general catch all of the FTC. Amazingly, the opaque unregulated timeshare exchanges have not attracted the interest of the financial regulators (but with Bitcoin and other new initiatives, they have a full plate). What's concerning about unregulated markets is that much of what takes place is done at the whims of the marketplace owners itself, an obvious conflict of interest. Imagine a market where, you had to negotiate in person with the seller of the contract, but the seller also owned the exchange.
Timeshare companies like to play with legal boundaries of what is 'legal' and 'ethical' and 'acceptable.' It should be noted that Timeshare guru Steven Cloobeck, who practically invented the modern form of the Timeshare high pressure sales model for his company Diamond, got a degree in Psychobiology from Brandeis University in 1983. Psychobiology, or Behavioral Neuroscience, is the study of how the brain works on a physical level. Unlike scientists like Edward Bernays who first went about publishing reports before utilizing their models in the real economy, Cloobeck took right to it, making $100 Million in his live experiments he may have called "How to sell the dream in perpetuity."
In hard sciences, experiments on human patients is illegal in the United States and major countries. But in business, politics, and economic studies; it's okay to make experiments such as offering $100 gift cards to tourists in exchange for several hours of neuro linguistic programming (I wonder if Cloobeck is friends with Tony Robbins). But locking someone in a room against their will, is it legal? At what point does it become 'false imprisonment' or 'kidnapping'? Or are these victims who complain about being locked in a room all just liars?
Let's look at statistics from a Sun Sentinal article:
Complaints about timeshare resale companies in Florida jumped from 800 in 2007 to more than 12,000 in 2010, the Attorney General's Office said. It's the most common complaint reported to the office. Criminals often get information about timeshare owners through buying lists from other companies, lead brokers and company employees who steal the information.
Many states have passed statutory laws particular to the timeshare industry, violations of which can be an illegal act. But in the process of selling timeshares other laws can be broken, including but not limited to misleading sales pitches. The most illegal and alarming of these is when the salesman presents a timeshare as an 'investment,' which it is not. If it was, there would be securities issues such as blue sky laws, reg-d issues, and other solicitation issues. But a timeshare is not an 'investment' as it has no value. A timeshare is not 'real estate' and an owner is not buying 'equity' in anything. A timeshare is a perpetual liability to pay contractually. So while there are no securities issues if presented as an investment, it's all lies. Sadly, many use this approach to lure middle-aged middle class buyers into the unregulated unregistered timeshare exchange black hole.
Without getting into the legal details, which would require a much more comprehensive explanation; disclosure laws prohibit the solicitation of any contractual obligation by omitting key material facts and often even suggesting the opposite to be true, such as:
Timeshares have no value.
Timeshares are a perpetual obligations.
Your heirs will inherit the obligation.
If you don't pay, they'll ruin your credit, and try to collect.
It's not possible to 'sell' your timeshare (for cash)
Conclusion
The 'timeshare industry' (can we call it an 'industry' it's an artificiality) is a ticking time bomb ready to explode. While large companies like Wyndham are in a position to adapt with the times, past sales built on an empire of false dreams, hopes, and half legal sales efforts pose a threat to share prices and a liability to shareholders. This undisclosed elephant in the room can weigh on share prices any day; one FTC press release or an FBI raid on a timeshare operation caught doing some of these quasi legal activities can send shares crashing. Investors in the 4 mentioned companies are mostly probably unaware of the 'bad side' of the timeshare industry which is extremely profitable. But if it's so 'profitable' because of these tactics, is it really profitable? If they rely on dirty tricks, swindles, the 'hostage method' and other sales tactics to drive growth, that's not a business model, it's a recipe for disaster.