Job and income growth are the foundations of the US economy. Investors and the Fed's governors dream of a breakout from the seven years of slow economic growth, and placed large bets that their dreams will come true. The Fed has begun raising rates and investors have bid up equity valuations to record or near-record levels.
Reality has disappointed them. Real year-over-year (YoY) GDP growth peaked in Q1 2015 at 3.3%; the Fed's GDPnow prediction for Q1 is 0.6%. Nonfarm YoY payroll growth peaked in February 2015 at 2.3%; it was 1.5% last month.
Almost every graph of economic activity looks like this graph of YoY jobs growth. Reminder: peak growth in Feb 2015 was a not-exciting 2.3% (Feb 1995 was 3.5%).

Of course the click-hungry financial media have hysterics each month about small noise-like swings in month-over-month change of non-farm payrolls. Do you see anything exciting here? Me, neither. It is flat, within a range.

But "jobs" are not what they were. They could be steady work at 40 hours a week, or a gig at a temp agency working at a warehouse working whatever hours is convenient for the corporation. The YoY percent change in total hours worked by hourly workers in the private sector gives a better look at economic activity. It shows the same picture: March was near the low end of the seven year range.

Wages are the other pole of the economic engine!
We are told by the consigliere that wages are the good news amidst the many signs of slow growth. So it seems. Look at YoY growth of hourly wages by private sector workers!

But workers do not care about the numbers on the paycheck as much as what they can buy with that money. The change in real wages is the bottom line. That graph is less inspiring. Real wages should be accelerating after eight years of economic growth -- after all those labor shortages we read about (e.g., truck drivers, airline pilots). Sadly, most of those stories are bogus. As is the story of rising wages.

Conclusions
As I said last month: we have high valuations, slow growth, and a Fed raising interest rates. It's like an SAT question: pick the thing that does not match the other two. It's a trick question! None of those three things matches the other two.
What is going on?
Markets are social machines that determine the daily equilibrium prices of goods, services, and assets. But sometimes they create consensual hallucinations -- shared dreams that we choose to believe are true. These are called "bubbles." When they burst we wonder why they seemed so real at the time.
Free markets create bubbles. They occurred before central banks, before fractional reserve banking -- even under the hardest of gold-standard currencies. The mother of all bubbles was the 1840s railroad mania (read about it here).
Bubbles are, like so many social processes, two-faced -- like the Roman god Janus. As Darwinian engines of destruction, they destroy investor's wealth. But they can also lay the foundation for a nation's growth (built on the investor's crushed dreams) -- if the bubble results from overinvestment in valuable economic assets. The many 19th century bubbles in railroads and canals powered growth in the UK and US. The tech bubble did so in the early 21st century.
What about this bubble? Will investors' sacrifice of their wealth boost long-term US growth, or are we repeating the half-mythical 17thC tulip mania -- or a larger version of the 18th C South Sea bubble?
But rest easy. No matter how much money is lost, countless venture capitalists, senior managers of bubblicious corporations, hedge fund managers, and bankers will end up fabulously wealthy. Wall Street is the greatest of open admission universities. But it only looks free.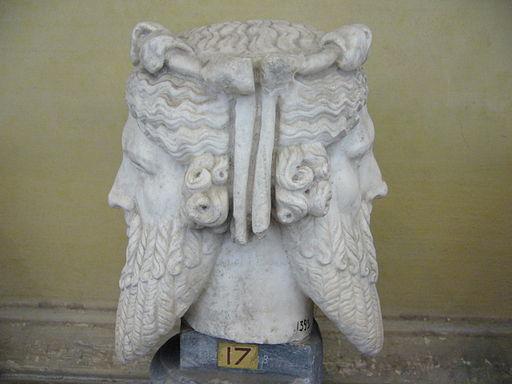 See these Seeking Alpha posts for more information.
Disclosure: I/we have no positions in any stocks mentioned, and no plans to initiate any positions within the next 72 hours.
I wrote this article myself, and it expresses my own opinions. I am not receiving compensation for it (other than from Seeking Alpha). I have no business relationship with any company whose stock is mentioned in this article.
Additional disclosure: The image is a Wikipedia Commons photo, freely available for use under a GNU Free Documentation License. commons.wikimedia.org/...