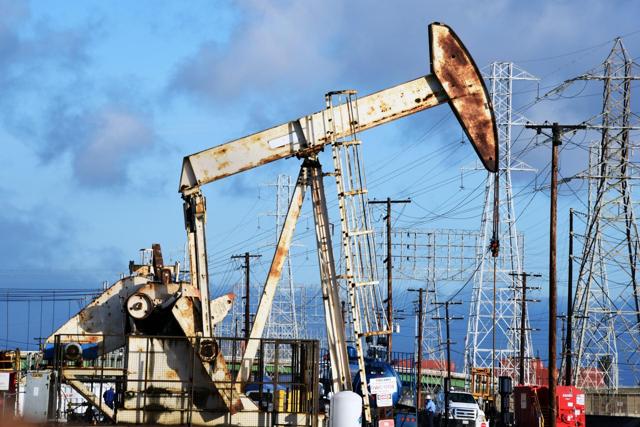 Source: Stock Photo
Investors should expect some downside in ConocoPhillips (NYSE:COP) production numbers for the first and second quarters, as it, along with its partner in the Surmont project, Total E&P Canada, had to cut back on output by about 40 percent as a result of a fire at the Syncrude plant in March. Output from the Surmont project comes in at about 140,000 barrels per day.
Owned by Suncor (NYSE:SU), it had to totally shut down its operations and bring maintenance forward, effectively taking about 350,000 barrels per day off the market. The synthetic oil from the Syncrude facility is used as a mix with heavy bitumen.
Adding to the problem is other upgraders are shut down for scheduled maintenance, which represents another 76,000 barrels per day of synthetic oil removed from the market, dropping the synthetic oil total to about 426,000 barrels per day below normal supply levels.
Overall impact on ConocoPhillips
At issue is the ability of ConocoPhillips and others to deliver oil through the pipelines. Approximately 40 percent to 60 percent of the end product at Surmount is dependent upon synthetic oil from the Syncrude facility.
ConocoPhillips holds a 50 percent stake in Surmount, with the remainder held by Total E&P Canada. So with daily production of 140,000, the company will reportedly have about 40 percent of 70,000 barrels per day in lost production.
Assuming 40 percent of 70,000 barrels, the company will have output cut by about 28,000 barrels per day for the duration of the full shutdown.
It will get harder to determine the level of impact as the Syncrude facility gradually increases output.
It won't be as significant for March or the first quarter, but with all of April expected to be lost (depending on when operations restart and at what level), and at least part of May, it'll have a stronger effect on the performance ConocoPhillips in the second quarter.
Impact on global oil market
With this much oil being taken off the market and inventory levels in the U.S. continuing to rise, it'll be important for investors to consider what will happen when the oil returns.
This should result in higher U.S. crude inventories at a time when OPEC and others involved in the production cuts are deciding on whether or not to extend the deal. Having more oil return to the market, at the same time period U.S. shale producers are expected to increase output by about 100,000 barrels per day, will make it more challenging to decide which direction to go with the deal.
If Libya is able to consistently maintain its production, it will put a lot of pressure on global crude supply in the months ahead, putting further downward pressure on oil prices.
Conclusion
In relationship to the fire at the Syncrude plant, Suncor will be the biggest individual loser, with it probably taking near the end of May before it returns to full capacity.
ConocoPhillips will take a production blow, especially in the second quarter, which will result in lower-than-expected revenue and earnings. It won't be devastating to the company, especially after the recent positive news of it recently making a deal to divest of less desirable assets in Canada, but it will probably put downward pressure on its share price over the next couple of quarters.
The company remains one of my favorites among the majors, and even though it has hit a bump in the road, its future still looks very bright in my view.
I see it primarily as a growth story for now, and as it continues to lower costs, will probably start to be considered a consistent income story as well. That will take a year or two to unfold in my view.
If the market punishes ConocoPhillips because of the loss of revenue, it should be considered a good time to take a position, or add to existing positions. Once it starts to take off, it's not going to be this cheap again for a long time.
Disclosure: I/we have no positions in any stocks mentioned, and no plans to initiate any positions within the next 72 hours.
I wrote this article myself, and it expresses my own opinions. I am not receiving compensation for it (other than from Seeking Alpha). I have no business relationship with any company whose stock is mentioned in this article.