As reported by CNBC, Reuters, Bloomberg, and many other news portals, Seven & i Holdings (OTCPK:SVNDY, OTCPK:SVNDF) announced its $3.3 B acquisition of about 1,100 Sunoco (NYSE:SUN) convenience stores on Thursday. Having spent significant time in both the US and Japan (12 years in US, 15 years in Japan), I felt that the large news portals were missing some context.
Missing Context
7-Eleven stores are quite different across the pond. For one, Slurpees don't exist in Japan (and yes, that means Free Slurpee day doesn't exist either, bummer!). More importantly, convenience stores tend to actually be convenient in Japan. Let me explain.
In the US, convenience stores tend to be convenient mostly because people might stop by for gas and grab a soda and a bag of chips since they are already outside of the car. In Japan, a standalone convenience store (without gas pumps) is most common. Here's another thing that's common: Buying lunch at the convenience store.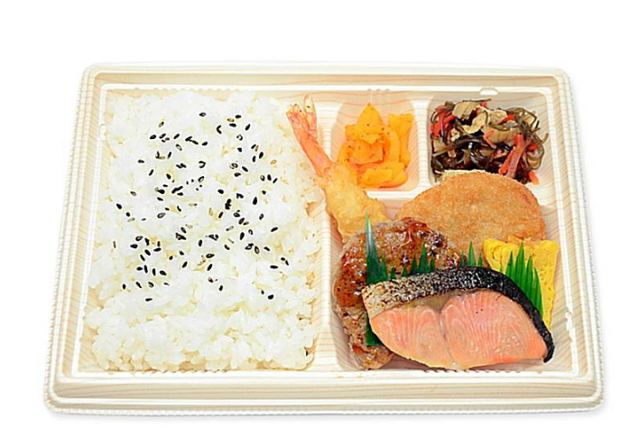 Source: 7-Eleven Japan Website (Japanese Source)
So why do I think the major news portals were missing some context? Because none of them mentioned the food-focused convenience business of 7-Eleven Japan. Meanwhile in Japan, CEO Ryuichi Isaka specifically mentioned Seven & i's focus on food when discussing M&A strategy during an interview with Nikkei Shimbun (Japanese source).
Believe it or not, these convenience store meals are not only edible (vs. stale sandwiches in the US), but they are actually quite fresh and tasty. It's hard to explain, but essentially, walking into a convenience store and buying lunch in Japan is about culturally equivalent to grabbing a Subway or Jimmy John's sub in the US: Quick, reasonably priced, somewhat healthy, and pretty good on the taste buds. Typically, 7-Eleven stores in Japan receive three deliveries per day, and the fresh meal section is always stocked.
7-Eleven's Next Move In The US
To paint the picture here, 7-Eleven has stated their intention to operate 10,000 stores in the US by 2019. With the Sunoco acquisition, their US store count is at approximately 9,300.
Now, 7-Eleven is known for what is called the "dominant strategy" in Japan. Essentially, 7-Eleven opens multiple stores in a concentrated area. By doing this, 7-Eleven gains cost efficiency advantages over their competitors on multiple fronts: construction, logistics, management, purchasing, product localization, etc.
Assuming 7-Eleven pursues a similar strategy in the US and this carries over to their M&A strategy, there are two likely scenarios for acquisitions:
Acquire a convenience chain with a strong presence in Texas.

Acquire a convenience chain with a geographically concentrated store network elsewhere.
My best guess is that 240-Texas location TimeWise (Private: Landmark Industries) would be on the M&A shortlist for both 7-Eleven and Couche-Tard (OTCPK:ANCUF, OTC:ANCTF).
Another acquisition candidate might be 645+ location Wawa (Private: Wild Goose Holding Co), which has a strong, concentrated presence in the Northeast.
We can expect small, regional fresh food centers to be popping up wherever there is a healthy concentration of 7-Elevens in the US (most likely Texas). It's unlikely that this would come through acquisitions, mainly because food distribution in the US is relatively consolidated and 7-Eleven's food strategy is logistically demanding and highly localized.
As a reference, 7-Eleven Japan's food partner, Warabeya Nichiyo (TYO: 2918) has 27 facilities covering 46 prefectures (7-Eleven accounts for roughly ¾ of Warabeya's 2016 revenues). Warabeya will most likely expand its US operations to support 7-Eleven's expansion.
Redefining American Convenience
Previous CEO Toshifumi Suzuki was most recently noted for driving "Omni Seven", Seven & i's online retail service that's mostly known for free delivery to 7-Eleven stores in Japan. After a management shake-up at Seven & i, Ryuichi Isaka, the mastermind behind Seven & i's c-store dominance in Japan, became the new CEO. Fellow Seeking Alpha author David Deuchar describes the shake-up here.
With stores located in 46 of Japan's 47 prefectures, Seven & i pretty much has Japan covered. They can stick to their dominant strategy and slowly corner the market in concentrated areas. In case anyone is interested, the 47th prefecture is Okinawa, where 7-Eleven plans to flood with 300 stores by the end of 2018 (current total store count is 509 between Family Mart OTCPK:FYRTY and Lawson OTC:LWSOF c-stores).
The real opportunity lies outside of the Japanese market, particularly the fragmented US c-store market. Convenience stores are certainly not known for their good food in the US, but that may change over the next decade with Ryuichi Isaka at the helm of Seven & i Holdings.
Closing
The US C-store market appears to be ripe for consolidation. We can expect to see Seven & i Holdings drive its dominant strategy into the US market (and more specifically, Texas) while redefining the role of c-stores in the US. With a P/E of 36x, Seven & i may appear expensive at the moment, but only time will tell how well the most profitable Japanese c-store chain can improve margins in the US market.
Note: Although Seven & i trades in the US market under tickers SVNDY and SVNDF, I encourage interested investors to trade directly in the Japanese market under ticker 3382 for increased liquidity.
Disclosure: I/we have no positions in any stocks mentioned, and no plans to initiate any positions within the next 72 hours.
I wrote this article myself, and it expresses my own opinions. I am not receiving compensation for it (other than from Seeking Alpha). I have no business relationship with any company whose stock is mentioned in this article.
Editor's Note: This article discusses one or more securities that do not trade on a major U.S. exchange. Please be aware of the risks associated with these stocks.