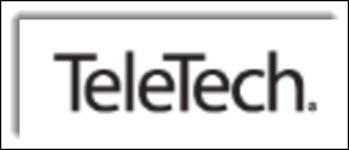 Quick Take
Customer experience company TeleTech Holdings (TTEC) has acquired Connextions for $80 million from OptumHealth Holdings, a division of UnitedHealth Group (UNH).
Connextions provides solutions for healthcare system participants to help consumers make more informed healthcare plan and service choices.
Given the current high level of healthcare system uncertainty, this core acquisition promises to bolster TeleTech's healthcare vertical offerings over the medium term.
Target Company
Orlando, Florida-based Connextions was founded to create a healthcare consumer engagement and management system.
Called bConnected, the multi-channel software provides plan member acquisition, retention and engagement capabilities for healthcare plans, providers and pharmacy benefits managers.
Armed with the bConnected system, healthcare industry participants can presumably increase growth, while lowering costs and improving health outcomes for patients.
Below is a brief explainer video on the company's software:
(Source: 2MinuteExplainer)
Connextions was acquired by OptumHealth in September, 2011, for an undisclosed amount.
In the wake of the passage of the Patient Protection and Affordable Care Act (Obamacare), the promise of the deal was that the two organizations would help healthcare system clients create health insurance exchanges that more effectively match patients with the correct plans based on their individual needs, thus increasingly loyalty and reducing costs.
At the time, OptumHealth CEO Dawn Owens said of the deal, "Connextions' consumer engagement expertise, combined with OptumHealth's ability to connect people to the right care and health resources, can help our clients make the most of their opportunities to build strong relationships with consumers."
Connextions' bConnected system uses telephone operators who work with consumers by email, text, chat or phone to provide navigational support on the most appropriate health plan and services.
Presently the company has approximately 2,000 employees in the United States.
Acquisition Terms, Rationale and Commentary
TeleTech paid $80 million in cash (8-K Filing) to OptumHealth via its TeleTech Healthcare Solutions subsidiary.
As of December 31, 2016, TeleTech had $55.3 million in cash, $300 million in net accounts receivable and $484 million in total liabilities.
Although TeleTech management did not divulge how it has paid for the acquisition, from its previously reported cash position it appears to have needed to add debt in order to finance the deal, likely pushing its total liabilities to well above $500 million.
TeleTech acquired Connextions in order to further build out its Healthcare vertical offerings.
As the company stated in its acquisition announcement, "With this acquisition, healthcare becomes one of TeleTech's largest verticals with annualized revenue expected to exceed $300 million."
Furthermore, TeleTech CEO Ken Tuchman said, "As the industry evolves, the opportunity for healthcare plans and providers to create value by simplifying and improving the member and patient experience continues to grow. The acquisition of Connextions is a logical extension of our healthcare strategy."
TeleTech will combine Connextions with its Customer Management Services [CMS] segment and restructure the group as needed.
The uncertainty around healthcare has yet again risen, with various ACA exchanges showing increased stress due to insurance companies exiting or reducing exposure in light of significant losses.
Add to that the current Administration's and Congress's currently unfinished efforts to dramatically alter the ACA, and TeleTech management may see an opportunity with the acquisition to step into the healthcare vertical more decisively to take advantage of an increased need for consumer information and guidance.
TeleTech is focused on assisting businesses to grow their customer relationships, so the Connextions deal is well within its core focus.
It's too soon to tell whether this acquisition will be a success for TeleTech, although I'm optimistic that in the current highly uncertain healthcare environment, the deal will prove profitable in the medium term.
I write about M&A deals and IPOs. Click the Follow button next to my name at the top of this article if you want to receive future articles automatically.
Disclosure: I/we have no positions in any stocks mentioned, and no plans to initiate any positions within the next 72 hours.
I wrote this article myself, and it expresses my own opinions. I am not receiving compensation for it (other than from Seeking Alpha). I have no business relationship with any company whose stock is mentioned in this article.