Use it or lose it.
- Molotov.
When first appointed to the Presidency of the Minneapolis Fed, Neel Kashkari espoused a tone-deaf position - that the Too Big To Fail (TBTF) banks should be converted from commercial bank status to public utilities. That was a novel proposal, and predictably unpopular with nearly everyone, which made it courageous - or unwise, depending on one's philosophy of life. The utility idea went nowhere, but it attracted media attention - the defining characteristic of all Kashkari proposals.
Kashkari has apparently revised his position and entered a debate with JPMorgan Chase (NYSE:JPM) CEO Jamie Dimon, who recently presented a kind of Wall Street manifesto in his recent letter to JPM shareholders. Dimon, the big bank's self-appointed spokesman and overseer of the country's economic well being, wants less required bank capital. Kashkari wants more.
But capital is beside the regulatory point at the beginning of a liquidity crisis. Changing the amount of banking capital will have no effect on the incidence of banking crises. Liquidity crises are crises of asset liquidity. A crisis forces asset sale at fire-sale prices, regardless of the mix of bank claimants that are distressed by this disastrous necessity. Capital affects the burden and the ultimate resolution of a liquidity crisis, not least the bank's survival, but not the crisis' initial urgency.
The proposal that banks be converted to utilities had some interest
Bank stockholders opposed conversion of the banks to utilities, as they perceive, incorrectly, that such a change would reduce their prospective stock valuations. In fact, bank stockholders would have benefited from the conversion decision had it been made ten years earlier. (And, arguably, in the future as well.) I think that the utility idea was dumb from a social point of view. Nobody wants banks to be de jure utilities, even though many of them are de facto utilities. But as a financial matter, the proposition has merit.
Big bank haters - Bernie Sanders and the before-the-election version of President Trump (remember him?) - would consider such federal protection not sufficiently punitive.
Bankers are naturally implacably opposed to the implied shift of their paychecks from banker compensation to utility management compensation - at least a two-decimal-place adjustment.
I have some sympathy with the proposal, however outrageous it might have seemed. Some of the less obvious implications of converting the TBTF banks to utility status are intriguing. For example, the end of bank-determined loan and deposit rates. The retail bank pricing process, already becoming computerized, would reach that final outcome quickly.
My expectation is that net interest margin would increase as existing banks rapidly consolidate or drop out of the business, waking from the idle dream of a return to the long-gone glory days of banking. The industry is desperately overcrowded. There is something to be said for imposing modest attainable objectives in the fantasy land where current bank stockholders live.
Certain of the more iniquitous practices of the dealer banks, such as the LIBOR fixing, would come to a screeching halt. There would be a massive shift of resources and talent on Wall Street and in the City of London from banks to non-banks. This would put the gunslingers back in Dodge where they belong.
Kashari's dispute with Jamie Dimon
But Kashkari had a change of heart. He has dropped the idea of banking utilities.
His new position appears in his rebuttal of JPMorgan Chase CEO Jamie Dimon's annual letter to JPM stockholders. Dimon's letter was a very reassuring depiction of the current safety and soundness of the TBTF banks. He indicated that taxpayers are now safe from the effects of any TBTF liquidity problems. This comes as a surprise to most financial observers since banking crises are among the most predictable periodic events in the business of finance. One cannot predict a particular banking crisis. But banking crises generally are as predictable as the common cold.
Kashkari's response shows both an evolution of Kashkari's views and a challenge to Dimon's overly reassuring depiction of bank safety and soundness.
The two men reach opposite conclusions on the issue that will be the focus of bank re-regulation in the next four years - the adequacy of banking capital. Dimon thinks there is too much; Kashkari, too little. The role of bank capital in regulation will be the heart of Congress' coming legislation.
The decision will greatly affect appeal to stockholders of banking shares. Stockholder investment decision-making at the level of individual shares for stock of all kinds has become mysteriously focused on a strange interpretation of corporate management's obligation to investors. Modern stockholders think the function of management is to pay dividends and repurchase shares.
What is the purpose of sending cash to stockholders? If a corporation sees no attractive new profit opportunities, it appropriately gives its net income to stockholders via dividends and shareholder repurchases - to overwhelming stockholder approbation, these days. What??? Yes. Today's stockholder doesn't want management to manage. They want management to hand over the cash. This is a mystery to me. If you think management can't manage, why buy the stock? Whatever. In the case of the large US banks, they have hired the right guys. Bank CEOs really know how to disperse cash.
Since added capital requirements limit this bank asset-stripping process, it is opposed by the banks and their stockholders.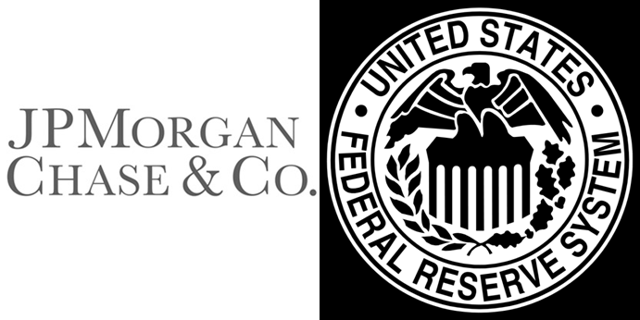 What changes in bank regulation enjoy broad support?
But there were also areas where the two men agree. The development of the Trump administration positions on bank re-regulation, as well as proposals emanating from Congress, suggest an evolving consensus that might produce legislation. There are aspects of Dodd Frank that both Dimon and Kashkari oppose.
The "busier" aspects of Dodd Frank changes - the "living wills" and the "stress tests" - have drawn fire from all directions. Perhaps most unexpectedly from former Board Governor Daniel Tarullo. Governor Tarullo had primary responsibility during his tenure with the Fed for the formulation and implementation of Federal Reserve regulatory policy.
Tarullo stops short of opposing stress testing and living wills, but agrees with one frequent complaint, that when regulators choose arbitrary and sometimes unrealistic assumptions about the market environment, the conditions that the banks must use to depict their future performance, these assumptions:
Have effects that vary from one bank to the next for reasons unrelated to safety and soundness due to differences in their lines of business.
Will have little relation to the unforeseeable actual factors that cause the next crisis.
It is possible to support the idea that banks maintain and update stress tests and living wills without interjecting the agencies' own ideas, arguably less informed than the ideas of commercial banks themselves, of what problems these banks might face in a crisis. And it is possible to do this without roiling the markets as does the current media-hyped pass/fail system.
The capital sticking point
Kashkari and Tarullo both argue that there is little evidence that the high levels of capital that the banks are expected to maintain are, in any economic sense, a restriction on the lending of the banks. And the evidence of loan demand - or the absence thereof - supports their view. As does the banker's regular decision to return income to stockholders rather than lending it. The bankers regularly betray their hand. They don't want to deploy the capital that regulators are requiring them to deploy. They want to pay it out to stockholders. The argument for less capital would be stronger if the banks had any intention to deploy the resulting new assets.
Disclosure: I/we have no positions in any stocks mentioned, and no plans to initiate any positions within the next 72 hours.
I wrote this article myself, and it expresses my own opinions. I am not receiving compensation for it (other than from Seeking Alpha). I have no business relationship with any company whose stock is mentioned in this article.