It's time for another article in the "sector face-off" series.
Today, I look at some of the key players in the airline industry, ranging from the traditional United (NYSE:UAL) and American Airlines (NASDAQ:AAL) to newcomers like Spirit (NASDAQ:SAVE). Some of the names have come off their 52-week highs, which might point to bargain-hunting opportunities.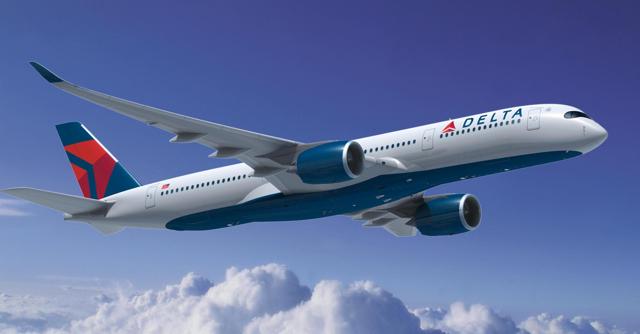 Image Credit: Dallas Morning News
Facing off the big players in the airline sector
The table below compares several metrics, from valuation to fundamentals, across the top 10 airliners by market cap: 2016 P/E, 2016 PEG and cash-adjusted PEG, price-to-book, next-year EPS growth, net cash as a percentage of market cap, trailing ROE, dividend yield and "distance" from 52-week highs (as I have gathered evidence that buying stocks on weakness could be a good value-based strategy).

Source: DM Martins Research, using data from Yahoo Finance and Zacks
To help better contrast the differences across the peer group, I also created the ranking below (the tables are available in Excel format to premium subscribers):

Source: DM Martins Research, using data from Yahoo Finance and Zacks
From the list above, Delta (NYSE:DAL) has caught my attention. The company scores very well on many of the valuation and fundamental metrics that I tend to focus on the most: it does better than the peer group's average on P/E, net cash-adjusted PEG, P/B, ROE, dividend yield and distance from the 52-week high.
By the numbers
Over the past 12 months, DAL shares have traded sideways-to-down -- except for the brief early-September to mid-December period, when the stock price shot up by over 40%. Not even the Buffett trade in February was able to stop shares from sliding about 12% over the past 8 weeks.
From a fundamentals perspective, Delta's net debt as a percentage of market cap is 13%, which is higher than the peer group's median 9%. But on the comparison against the larger competitors United and American, the Atlanta-based company is the least leveraged.
The dividend yield is the best in the industry at 1.8%, and about the highest it has been since at least 2014. The company paid out 45% of its FCF in dividends last year (vs. 17% in 2015), which makes me fairly comfortable about the stability of Delta's dividend policy.
On valuation, DAL trades around or below the sector average. Forward P/E has dipped a full turn in the past month alone, to just about 9x now (refer to graph below, on the left). Meanwhile, long-term EPS growth expectations of 9.2% remain relatively attractive in my view, given the mature state of the industry.

Source: YCharts
At first glance, Delta looks like a buy
In addition to solid fundamentals and a cheap stock, which I have discussed above, Delta is poised to benefit from a couple of macro factors.
First, the airline industry, largely through consolidation and cost-efficiency measures, has put itself in a position of sustained profitability. I agree with Morgan Stanley analyst Rajeev Lalwani when he says that "U.S. airlines have structurally changed for the better following consolidation that has resulted in more pricing power, supply discipline, and a focus on margins over market share".
Second, oil prices appear to be under pressure once again, after a late 2016 recovery that proved to be short-lived. With energy companies leaner than ever, exploration technology improving, and OPEC countries considering a ramp up in crude oil production later this year, it seems unlikely to me that constrained oil supply will have much of a negative impact on fuel costs in the foreseeable future.
To offset any potential fuel or labor cost increase, Delta seems to be doing a good job at keeping unit revenues strong, and above management's consensus last quarter. During the most recent earnings call, CEO Ed Bastian said that "while it's taken longer than we wanted to get here, we are cautiously optimistic that the revenue environment finally appears to have turned the corner and after a flat RASM in the month of December we expect unit revenues to turn positive for the first quarter."
Final words
Given Delta's fundamentals and de-risked stock price, shares look attractive to me at current levels. Although I need to do a bit more homework on the company before pulling the trigger (including taking a closer look at the competitive threat from budget airlines), DAL will certainly be a name to keep on my radar screen.
Note from the author: I invite you to follow me as I build a risk-diversified portfolio designed and back-tested to generate market-like returns with lower risk. I call it the Storm-Resistant Growth portfolio. The early results have exceeded my expectations, as the portfolio is currently beating the market on a risk-adjusted basis, despite the raging bull. Take advantage of the 14-day free trial, and get immediate access to all the premium material that I have published recently, including my most recent end-of-quarter report.
Disclosure: I/we have no positions in any stocks mentioned, and no plans to initiate any positions within the next 72 hours.
I wrote this article myself, and it expresses my own opinions. I am not receiving compensation for it (other than from Seeking Alpha). I have no business relationship with any company whose stock is mentioned in this article.