Blackberry (BBRY) and Ford (NYSE:F) have joined forces to invest in smart car technology. To this end, the American multinational automaker has hired 400 BlackBerry engineers to help develop wireless connectivity in its vehicles.
These employees are reported to come primarily from BlackBerry's mobile communications team. And it is important to note that this is not Blackberry's QNX division, the division that would be expected to have expertise in self-driving technology.
Why would Ford turn to BlackBerry's tarnished mobile technology division for smart car technology? We suspect this move has more to do with political expediency than technology.
Donald Trump is pushing to keep jobs in America, especially jobs in the automotive industry. He also wants to renegotiate North American trade deals. Canada is fighting back with monetary incentives to keep jobs in Canada.
Ford is an American company with operations in Canada, while BlackBerry is a Canadian company that is laying off tons of workers and deleting Canadian jobs. To figure out why Ford and BlackBerry have made this deal, we must connect the dots.
BlackBerry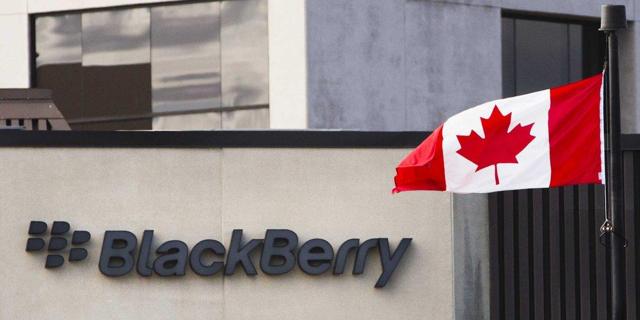 First off, we know that BlackBerry is trying to downsize its mobile communications division. The company has licensed the production of its phones to TCL and laid off boatloads of Canadian workers over last few years.
We also know the departure of these 400 workers from BlackBerry has been less than cordial. According to Bloomberg, some of the employees have sued BlackBerry for the transfer, alleging they were not provided proper severance pay.
It looks like BlackBerry is simply trying to get rid of 400 employees. Perhaps it doesn't want to fire them directly because of expensive severance obligations and the negative press sure to result from deleting 400 jobs while the Canadian government is trying to prevent jobs from leaving the country.
So BlackBerry wants to quietly get rid of a bunch of employees, but why would Ford take them?
Ford Motor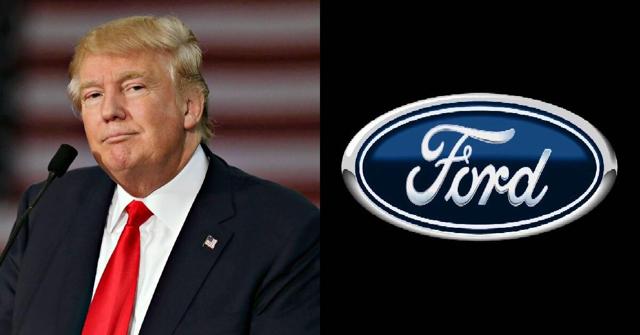 Ford is at the center of the political turmoil surrounding Trump, American jobs, and NAFTA. The automaker is an American company with significant operations in both Canada and México. And Trump has called Ford out by name over some of its business decisions.
Ford seems to have been pressured by the American government to reinvest more capital in the United States. To this end, the automaker has poured millions into Detroit and created many American jobs. Trump tweeted in response to the news:
Big announcement by Ford today. Major investment to be made in three Michigan plants. Car companies coming back to U.S. JOBS! JOBS! JOBS!
However, the Canadian government seems to have taken notice of America's new protectionist policy and is responding in kind. Both the Federal government of Canada and the government of Ontario have pledged to invest up to $200m into Fords Canadian business for the purpose of job creation.
Suddenly, the dots connect: this deal with Blackberry may simply be a political calculation between Ford and the Canadian government.
Conclusion
Ford and BlackBerry have entered into a deal that appears to be based on political expediency instead of technology.
I do not think BlackBerry is a leader in smart car technology, and Ford seems to have chosen to partner with BlackBerry in order to preserve Canadian jobs because of a monetary incentive from the Canadian government.
Ford Motor is a pawn in a geopolitical struggle between the U.S, Canada, and Mexico over jobs, free trade, and NAFTA. This struggle may have negative effects on Ford's business operations.
As for BlackBerry, this deal should not be seen as evidence of the company's relevance or edge in smart car technology.
Follow Short Only
Disclosure: I/we have no positions in any stocks mentioned, and no plans to initiate any positions within the next 72 hours.
I wrote this article myself, and it expresses my own opinions. I am not receiving compensation for it (other than from Seeking Alpha). I have no business relationship with any company whose stock is mentioned in this article.