Barrick Gold (NYSE:ABX), the world's largest bullion producer, has formed another strategic partnership with a major Chinese company, and more could be on the cards.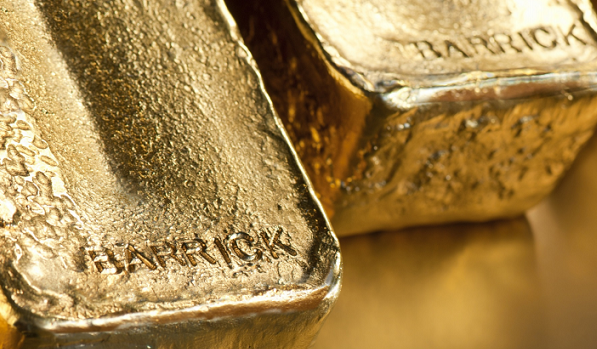 Last week, Barrick Gold announced the sale of 50% stake Valedero gold mine in Argentina to China's Shandong Gold Mining, the country's second-largest gold producer, for $960 million. The news confirmed the previous speculation, which was recently highlighted by Reuters, that the Canadian company was going to sell half of its gold mine to Shandong Gold Mining after its discussions with another Chinese mining company, Zijin Mining, fell apart. Valedero, which is one of Barrick Gold's largest gold mines, holds 6.7 million ounces of gold reserves and was forecasted to produce 770,000 to 830,000 ounces of gold in 2017. Barrick expects to close the deal at the end of the second quarter of 2017. It has said that it will use the proceeds to pay down debt and reinvest in its business in order to grow free cash flow per share.
Barrick also said that the asset sale is a part of its larger "strategic cooperation" under which the two companies (Barrick and Shandong) will also consider to jointly develop the Pascua-Lama gold and silver deposit which is located a few miles away from the Valedero mine. In addition to this, Barrick Gold has also said that the two companies will look into other investment opportunities on the El Indio Gold Belt which lies along the Argentina-Chile border and is home to Veladero, Pascua-Lama, and Alturas gold projects.
But what I particularly like about the latest agreement, in addition to the nearly $1 billion in proceeds, is that both Barrick and Shandong have emphasized that this is not a one-off deal. Rather, the two companies believe that they are in it to develop a long-term relationship.
Interestingly, Barrick signed a similar agreement less than two years ago with the above-mentioned Zijin Mining. Back then, Barrick Gold said that it has formed "strategic partnership" with Zijin Mining to develop a gold mine in Papua New Guinea. As per the terms of that deal, Barrick Gold received $298 million in cash from Zijin Mining, but Barrick's chairman John Thornton said that the agreement was merely a first step towards forming "a long-term strategic relationship with one of China's leading mining companies."
Through these partnerships, Barrick is getting closer to China. That's in-line with Barrick's long-term goal of maintaining its position as the world's leading gold mining company, in terms of market cap and production, by creating a strong relationship with the world's top gold consumer - China. It is likely one of the reasons why Barrick hired Thornton in 2014.
The deals with Zijin Mining and Shandong Gold Mining were spearheaded by Thornton, who actually is not a veteran of the mining industry. Rather, he is a banker who retired as the President of Goldman Sachs in 2003. But he has a wealth of connections in China. He has served on the boards of some of the leading Chinese companies, including China Unicom and Industrial and Commercial Bank of China, and currently, teaches at one of China's premier business schools (Tsinghua University School of Economics and Management).
More importantly, the partnerships are coming at a crucial time for Barrick. The company owns some of the best gold mines in the world, particularly Cortez, Goldstrike, Pueblo Viejo and Lagunas Norte. Barrick also sits at the low end of the cost curve, with all-in sustaining costs of just $730 an ounce and cash flow breakeven price level of under $1,000 an ounce, one of the best in the industry. But Barrick also has one of the weakest balance sheets in the industry. The company has a large debt load ($7.9Bn at the end of last year), which limits its ability to develop its assets on its own. It needs partners who are not only willing to share capital costs but also provide cash infusion which will help Barrick in reducing debt. Joining hands with cash-rich Chinese miners, therefore, makes sense.
I believe Barrick will likely sell additional stakes in its gold mines to Chinese companies. It could, for instance, extend its existing partnership with Shandong Gold Mining by selling its interest in the Pascua-Lama which Barrick has found difficult to develop due in large part to environmental and political issues. Furthermore, Barrick could also attract western gold miners, particularly those who have a decent balance sheet but are struggling due to shrinking reserves. In fact, Barrick recently formed a partnership with Vancouver-based Goldcorp (NYSE:GG) for the development of Cerro Casale project in Chile.
These partnerships will allow Barrick Gold to achieve its objective of bringing the debt down to $5 billion by the end of 2018, which would mark a significant drop from a debt of more than $13 billion at the end of 2014. Note that the company has previously said that ideally, it wants to bring the debt down to zero within 10 years. The debt reduction will likely have a positive impact on the company's valuation.
Note from author: Thank you for reading. If you like this article, then please follow me by clicking the " Follow" button at the top of this page.
Disclosure: I/we have no positions in any stocks mentioned, and no plans to initiate any positions within the next 72 hours.
I wrote this article myself, and it expresses my own opinions. I am not receiving compensation for it (other than from Seeking Alpha). I have no business relationship with any company whose stock is mentioned in this article.