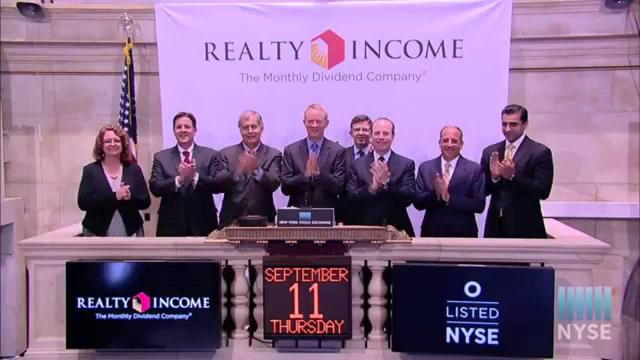 Realty Income Corp. (NYSE:O) is one of the most reliable dividend-paying companies in the market. And for that, it has earned dividend aristocrat status. However, the company faces headwinds from rising interest rates, and many argue that it is time to sell or short the stock due to overvaluation.
The pessimism surrounding Realty Income may be short-sighted. The REIT has undeniable quality, and quality yield doesn't come cheap, nor is it easy to find in the high-income space. The most important thing to look for in a company like Realty Income is dividend sustainability - who cares about the stock price if you never sell?
Why Sell if the Dividend Keeps Growing?
Realty Income generated funds from operations of $770m - up from $689m in the year prior and $611m in 2014. The CAGR of FFO for the last five years is around 20%.
FFO doesn't tell the whole story because the maintenance of the FFO depends on CAPEX. CAPEX has grown at a 15% CAGR for the same period from $6.5m in 2012 to $13.4m in 2016. The percentage of CAPEX required for maintaining O's FFO growth is decreasing (CAPEX as a percentage of FFO is declining) and this shows sustainability.
Realty Income invests over a billion dollars on the purchase of assets annually. And on the surface, this money doesn't look well spent as measured by the company's ROA - a metric that has seen sharp declines since 2010. However, ROA uses net income, and this is artificially (on a cash flow basis) reduced by non-cash charges like depreciation.
With this in mind, let's look at Realty Income's FFO to assets to get a better idea of how well the REIT is investing its money. Data from 2013-2016.
For the last four years, the CAGR of Realty Income's FFO to total assets has grown from appx 5.00% to 5.90% for a CAGR of 4.3 percent. And keep in mind, this is a margin that roughly estimates the improvement in efficiency as it relates to converting assets into FFO.
The Dividend
Realty Income is not only growing its FFO faster than its CAPEX, but it is also improving the efficiency of its investments as it relates to FFO/total assets. This alone speaks volumes about the safety and sustainability of the dividend. But let's look at how well cash flow covers the dividend, and determine sustainability (as measured by Total Dividend/(FFO - CAPEX ) is improving.
O's dividend was $638m in 2016, up from $451m in 2013. This represents a CAGR of 5.22%. FFO grew by 4x this amount at 20%, suggesting that not only is Realty Income's dividend sustainable, but it is becoming more sustainable as time goes on as the firm's cash flow coverage improves.
Conclusion
We believe the primary reason investors should be interested in Realty Income is because of its dividend sustainability and dividend growth. The stock price may face challenges from rate hikes and other concerns, but the dividend is rock solid.
Realty Income is a high-quality company that is improving on a variety of dividend sustainability and efficiency metrics. Investors who hold shares in this company have a solid investment. If the price drops, it should be seen as an entry point.
Disclosure: I/we have no positions in any stocks mentioned, and no plans to initiate any positions within the next 72 hours.
I wrote this article myself, and it expresses my own opinions. I am not receiving compensation for it (other than from Seeking Alpha). I have no business relationship with any company whose stock is mentioned in this article.