Today marks the first day of "Risk Arbitrage Today". I will be writing an article every day covering current and potentially future M&A stocks. The articles will center on deal announcements, regulatory updates, shareholder votes and deal closings. In addition, I will write about tender offers, odd lots, exchange offers and any other event driven actionable situation.
In addition, I am planning on once a week features within the article:
Monday-Arbitrage poll of the day
Tuesday-Rumored M&A stocks
Wednesday-Look inside a fund that invests in merger stocks
Thursday-Arb spread of the day
Friday-Option trading idea (arb stocks only)
Seeking Alpha contributor Chris DeMuth Jr. has written a similar column the past couple of years. Chris' articles have been informative, interesting and as popular as any here on Seeking Alpha. I hope to pick up where he left off and help fill a void on SA for those who follow M&A. For those who wish to continue to read Chris, he has a premium service on SA's marketplace called Sifting The World.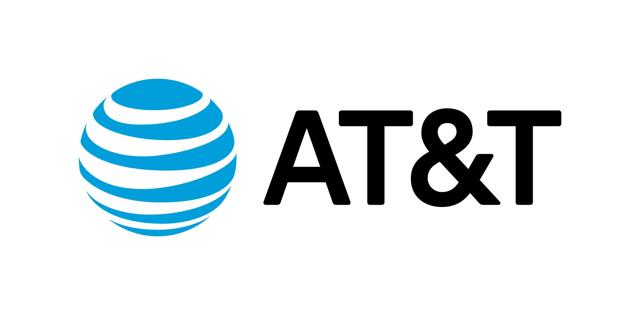 AT&T (NYSE:T) continued its buyout binge by paying a whopping 162% premium for Straight Path Communications (NYSEMKT:STRP). STRP shareholders will receive $1.25 billion, or $95.63 per share, which will be paid with AT&T stock. The deal is subject to FCC review and is expected to close within a year. AT&T is currently in the midst of acquiring Time Warner (NYSE:TWX) in a massive stock and cash deal.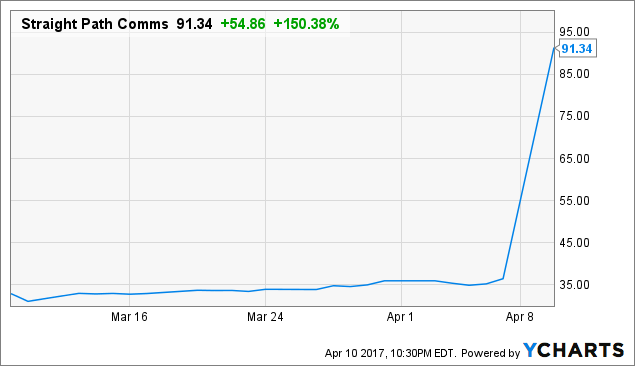 Xcerra (NASDAQ:XCRA) was bought by Unic Capital Management for $10.25 per share in cash. Xcerra designs and manufactures test equipment and other related products for testing semiconductors and printed circuit boards. The transaction requires approval by Xcerra's shareholders, antitrust and regulatory approvals from relevant authorities in China and from the Committee on Foreign Investment in the United States (CFIUS). The companies expect closing before the end of the calendar year.
Three months after Intrawest Resorts Holdings (NYSE:SNOW) began exploring a sale, the company was acquired by Aspen Skiing Company and KSL Capital Partners. Shareholders will get $23.75 in cash which is actually a take under based on Friday's closing price. However, SNOW traded around $17 in mid January before media reports that the company was exploring a potential sale. The companies are guiding to a third quarter close.
Rent-A-Center (NASDAQ:RCII) announced a new strategic plan designed to restore growth and improve profitability. The rent-to-own furniture retailer has been the target of large shareholder, Engaged Capital. Engaged Capital, which owns nearly 13% of RCII, has nominated five potential board members. Marcato Capital has joined Engaged Capital in pushing for a sale. Rent-A-Center's annual meeting is June 2nd.
U.S. generic drugmaker Akorn Inc (NASDAQ:AKRX) is in talks to be taken over by Europe's biggest publicly traded health-care provider, Fresenius SE. Fresenius, a German health care group, has confirmed the talks which were reported by Bloomberg.
Two trucking companies got together as Swift Transportation (NYSE:SWFT) and Knight Transportation (NYSE:KNX) announced a definitive merger. It is stock deal with SWFT shareholders getting .72 shares of KNX. Swift is significantly larger than Knight, with about four times the number of trucks and drivers, but Knight's executives will run much of the merged business. The new group is to be named Knight-Swift Transportation Holdings.
Activist investor Elliott Management Corp. has pushed BHP Billiton (NYSE:BHP) to spin off its U.S. petroleum assets and shared a restructuring plan for the company. BHP rejected Elliott's plan as too costly. Stay tuned.
In the world of M&A staying abreast of information is vital. As this is a new venture, if there is anything you wish me to focus on in these articles please let me know in the comments section.
Disclosure: I am/we are long AKRX, STRP, SWFT, RCII.
I wrote this article myself, and it expresses my own opinions. I am not receiving compensation for it (other than from Seeking Alpha). I have no business relationship with any company whose stock is mentioned in this article.