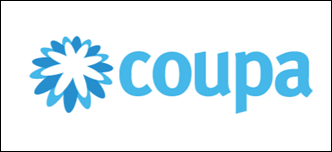 Quick Take
Spend management software company Coupa Software (COUP) has acquired sourcing optimization company Trade Extensions TradeExt AB for total consideration of $45 million in cash and stock.
Trade Extensions has built a platform enabling enterprises to improve their sourcing processes.
The acquisition fills a soft spot for Coupa's spend management platform at a fair price, so assuming the technology integration proceeds efficiently, the deal should be a winner for Coupa and its customers.
Target Company
Uppsala, Sweden-based Trade Extensions was founded in 2000 by President Arne Andersson to create a software system that assists enterprises in strategic sourcing operations.
In 2007, the company merged with UK-based logistics sourcing provider Freight Traders and established its U.S. office.
The TESS system, which is now on its sixth release, uses advanced optimization algorithms and automated workflow management to help organizations increase their sourcing options across all sectors while reducing costs.
The company says that more than '$1 billion of spend is allocated through [its] platform every week'.
Below is a brief explainer video on Trade Extensions' supply chain sourcing software:
(Source: Trade Extensions)
The customer base is divided into four areas:
Large Manufacturers and Retailers
Large Consultancies
Specialist Service Providers
Large 4PLS - 4th Party Logistics Services integrator
It isn't known if the company had external investors or was bootstrapped from inception.
Acquisition Terms, Rationale and Commentary
Coupa paid $45 million for Trade Extensions, comprised of $41 million in cash and $4 million in shares of Coupa stock paid to 'certain Sellers who will be continuing employment with' Coupa.
Coupa has more than enough resources to pay cash, since as of December 31, 2016, the company had $202 million in cash and equivalents on hand.
So, I don't expect Coupa to incur any additional debt to fund the transaction.
Trade Extensions' revenues aren't known, so we can't know a revenue multiple to determine purchase price reasonableness.
I suspect this was primarily a team and technology acquisition deal that was valued on a 'build vs. buy' approach.
Coupa also probably paid a premium of some amount to acquire a proven solution rather than a young startup, since Trade Extensions was on its sixth software release from its founding seventeen years ago in 2000.
The acquisition makes sense for Coupa which is already in the supply chain management and spend ecosystem. Trade Extensions will bolster Coupa's sourcing functionality, which has not been a strong aspect of its platform. In addition, Trade Extensions has a strong customer list in Europe, Asia and the U.S. that may present Coupa with profitable cross-selling opportunities.
Public investors in Coupa's stock appear to like the deal so far, with the stock rising 4%, from $24.50 to $25.50 since the news was disclosed.
I like the deal as well.
Coupa management appears to be disciplined in acquiring companies within its core value propositions and without overpaying for proven technology and senior team.
We won't know the results of the acquisition for 12 to 15 months, as technology integration will take some time before sales can begin adding the capabilities to their sales presentations.
I'm bullish on Coupa's prospects with the new core functionality.
I write about M&A deals and IPOs. Click the Follow button next to my name at the top or bottom of this article if you want to receive future articles automatically.
Disclosure: I/we have no positions in any stocks mentioned, and no plans to initiate any positions within the next 72 hours.
I wrote this article myself, and it expresses my own opinions. I am not receiving compensation for it (other than from Seeking Alpha). I have no business relationship with any company whose stock is mentioned in this article.