Ever since its IPO at $33/share on November 28, 2010 General Motors (NYSE:GM) has been breaking investors hearts. The IPO priced at the high end of the price range, after the upper limit had been raised from $29/share to $33/share. On the first day of trading, the stock price touched $36/share before ending the day at $34.19. Today, over six years later, GM stock price is ~$34/share. It is barely trading above its IPO price.
And the ride has been bumpy, with GM hitting almost $20/share in September 2011, only to rally to over $25/share, before breaking through $20 in July 2012. Investors finally thought the market was rewarding GM for its post-bankruptcy potential at the end of 2013, with the stock price reaching over $40/share, but in February 2014 the ignition switch issue came to light, leading to massive recalls, and GM shares have not seen $40/share since.
With management guiding to 2017 earnings of $6-6.50/share, GM is trading at less than 6x 2017 earnings versus the S&P 500 at close to 18x. The stock is volatile with a beta above 1.5x.
GM is also guiding to $6 billion of FCF in 2017, which suggests it is trading with an FCF yield greater than 10%.
So why does GM appear so inexpensive? Is it a value trap or a great opportunity?
In the near term, GM is likely a value trap. With SAAR at a plateau, the market appears to be bracing for a turn in the auto cycle. Auto loan quality is being watched very closely with speculation that easy loans will turn into a credit problem for the financial arms of the auto makers (as well as banks). In addition, many fear that automakers will be forced to increase incentives to maintain sales, thereby hurting margins. Faced with an auto market that has had a great run over the past few years, from a SAAR of under 10 million in 2009 to ~18 million in 2016, the best has happened already.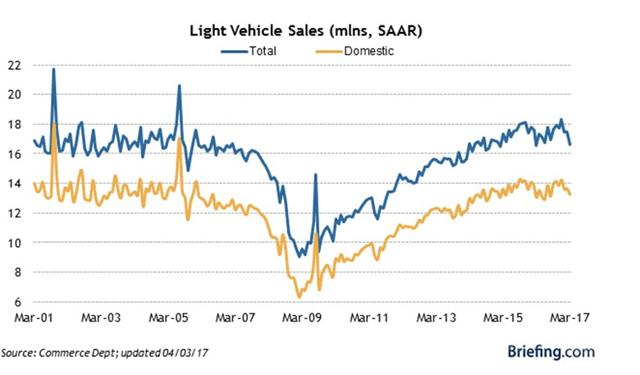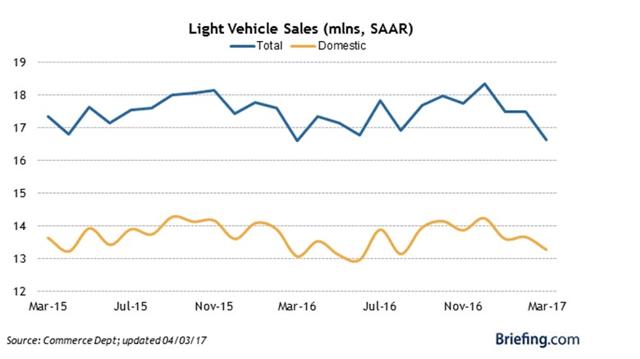 The company is doing all the right things. It is fixing its cost structure and should now be profitable at much lower SAAR levels than it has been in the past. It is focusing on return on invested capital and has shown a willingness to shrink, if necessary. For example, GM recently announced the sale of Opel/Vauxhall to PSA Group, effectively getting itself out of Europe, a region where GM has consistently lost money. It is buying back shares, which makes sense given the current valuation, and is prudently investing in new technologies such as self-driving cars.
Unfortunately, GM investors may have to wait for the next auto up cycle to see a re-rating. And by definition, the next up-cycle cannot occur until we experience a downturn. That said, GM's dividend currently represents a 4.5% yield, so we are getting paid to wait. And as the company continues to generate free cash flow and allocate capital wisely, eventually the market will have to take notice. But investors need to be patient, ride the volatility and wait.
Disclosure: I am/we are long GM.
I wrote this article myself, and it expresses my own opinions. I am not receiving compensation for it (other than from Seeking Alpha). I have no business relationship with any company whose stock is mentioned in this article.