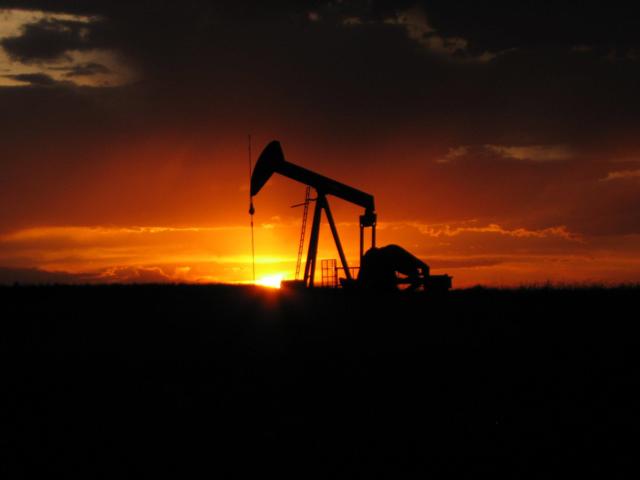 Source: Stock Photo
The rich keep getting richer in the U.S. shale industry, as EOG Resources (NYSE:EOG) recently reported to Texas regulators it has discovered a "significant Delaware Basin well," which according to analysts at SunTrust, is among the best ever seen in the play.
Not only will EOG Resources be a key beneficiary of the discovery, but SunTrust believes several other companies operating in the Delaware Basin will as well. Besides EOG, Concho Resources (NYSE:CXO) is considered to be a company likely to significantly improve its existing position because of the discovery, as are Energen (NYSE:EGN), Matador Resources (NYSE:MTDR) and WPX Energy (NYSE:WPX).
I'm going to focus on Concho Resources, looking at what it means to the company, and further, why it reflects the strength of the growing U.S. shale sector. We'll also look at why many analysts continue to underestimate the potential of the U.S. shale industry.
Concho's reserves
The relevance of EOG's discovery is it probably means there's a lot more oil in the Delaware, which is why SunTrust suggests it'll improve the outlook of those companies with a lot of exposure in that portion of the Permian Basin.
At this time, Concho Resources has 720 million barrels of oil equivalent (BOE) of proved reserves, almost 100 MMBoe above the total at the end of 2015. Oil represents 59 percent of its reserves.
The company estimates an overall resource potential of about 8 billion Boe, an increase of over 60 percent from the total at the end of 2015.
In its latest earnings report, the company gave these as one of the reasons for its increase in total resource:
"By extending our lateral lengths, down spacing and identifying new zones, our total resource in the Northern Delaware Basin increased by nearly 40% to 4.8 billion barrels."
The company concludes it has "multiple decades of drilling inventory" available.
Production improvements
What's important to me isn't only growth via acquisitions, but growth coming from improving productivity. After all, adding acreage and reserves is meaningless if it isn't produced at a profit over time.
In the area of increased productivity, Concho has been improving at a rapid pace, as it successfully has experiments with longer lateral and more accurately identifying higher quality wells.
Identifying quality drilling locations is one of the more significant improvements for U.S. shale, as it makes the rest of the process much more profitable. Concho and other shale producers can improve the performance of existing wells, but now they can accurately identify the best wells before having to figure out how to get the most out of wells with less potential.
As for extending lateral, that helps its new, premium wells, along with older wells that can be improved.
The company says its average lateral is now over 10,000 feet, which not only improves productivity but is more efficient too.
Concho pointed out two specific areas where its 30-day peak rate had been improved. The first is the New Mexico Shelf, where the rate was increased by about 50 percent to almost 500 barrels per day. The other was a two-well Ragnar pad where the average 30-day peak rate jumped to 880 barrels per day.
This isn't only significant to the performance of Concho, as it continues to add to its total resource by improving its methodology and technology, but it's important to see how many in the market underestimate the amount of shale oil and the ability of U.S. shale companies to profitably drill in.
The point there is the quality shale producers are bringing costs down to the point they can generate a profit at almost any price point, which is why I've continually stated what OPEC does with its production cut deals is increasingly irrelevant.
Concho and others aren't drilling more because of OPEC or anyone else, they're drilling because they can generate a profit where the price of oil is at now because of the significant reduction in costs.
To give an idea of the level of improvement, Concho said its outlook in 2015 for 2016 was for production to flat "with capital expenditures in line with cash flow at roughly $1.4 billion. Projected average strip pricing for the year was $52 a barrel." The company exceeded those expectations, even with oil prices being much lower than projected, averaging $43 per barrel in 2016.
Even under that weaker market environment, Concho was able to raise production 5 percent year over year and spend $200 million under cash flow. Again, this was with oil averaging $43 per barrel.
Conclusion
With the discovery of robust wells by EOG Resources, confirming there is a lot more oil in the Permian than we know, and the improvements in productivity by Concho Resources, which along with lower costs is positioning it for a profitable, long-term run.
I have no doubt the majority of its total resource of 8 billion barrels will eventually be classified as proved reserves. And even as the company stands now, it has decades of reserves it can profitably produce over time.
There is no doubt the oil market will remain volatile, but Concho, by lowering its costs, will be able to generate a profit under most price scenarios. Further out, there will be a rebalancing of the market, and once that happens, the price of oil will become less volatile and there will be a more consistent, predictable performance by Concho.
For long-term investors, Concho should reward them nicely because of its inevitable announcements its existing resources have become classified as proved reserves. It can produce for a long time with what it already had, and it's sure to be looking for acquisitions that make sense for the company and its existing Permian acreage.
Concho says it has the ability to generate a return of about 50 percent with oil at $50 per barrel and gas at $3 for over a decade. With the price of oil almost certainly rising significantly beyond that level during that period of time, Concho will reward shareholders with strong growth and earnings going forward.
Disclosure: I/we have no positions in any stocks mentioned, and no plans to initiate any positions within the next 72 hours.
I wrote this article myself, and it expresses my own opinions. I am not receiving compensation for it (other than from Seeking Alpha). I have no business relationship with any company whose stock is mentioned in this article.