Events in recent months continue to create a solid buying opportunity for Qualcomm (QCOM) investors. Investors should buy the current dip in QCOM going into the April 19 earnings report.
Apple Tensions
QCOM has dipped again on news that they are hitting Apple (AAPL) with a counter suit after Apple filed a lawsuit against QCOM accusing them of monopolizing prices on their licensed modem technology. Investors believe that escalating tensions could lead to Apple pulling business from QCOM. However, personally I believe that if Apple intended to drop QCOM as a supplier, why bother to file the suits in the first place? Let's dig into the counterclaims QCOM has made against Apple:
Breached agreements and mischaracterized agreements and negotiations with Qualcomm;
Interfered with Qualcomm's long-standing agreements with Qualcomm licensees that manufacture iPhones and iPads for Apple;
Encouraged regulatory attacks on Qualcomm's business in various jurisdictions around the world by misrepresenting facts and making false statements;
Chose not to utilize the full performance of Qualcomm's modem chips in its iPhone 7, misrepresented the performance disparity between iPhones using Qualcomm modems and those using competitor-supplied modems; and
Threatened Qualcomm in an attempt to prevent it from making any public comparisons about the superior performance of the Qualcomm-powered iPhones.
It seems to be a widely known fact that to diversify suppliers and drive modem prices down, Apple turned to Intel and integrated some Intel modems into the iPhone 7. However, Intel (INTC) modems grossly underperformed the QCOM modems in benchmarks and Apple created a software lock to throttle the QCOM modems and match performance. The Intel modems also lacked compatibility with Sprint and Verizon, a huge shortcoming.
Model A1660/A1661 (GSM/CDMA)
With Qualcomm Snapdragon X12 Modem (LTE Advanced up to Cat. 12 downlink with 600 Mbps peak download speed)
for Sprint and Verizon
but also works on AT&T and T-Mobile

Model A1778/A1784 (GSM only)
With Intel XMM 7360 Modem (LTE Advanced up to Cat. 10 downlink with 450 Mbps peak download speed)
for AT&T and T-Mobile
but will not work on Sprint nor Verizon
Source: Macrumors
But, even though QCOM has been consistently far and beyond been the leader in producing cellular modem technology, the counter suit by QCOM against Apple is writing on the wall to me that the relationship regardless of who wins the legal battle, long term Apple will continue to attempt to migrate over to using cheaper Intel modem technology in their phones because of the strained business relationship and bad blood.
The result of the loss of Apple's chip business would be a significant temporary hit for QCOM.
Samsung the Savior
Samsung had a tough break with its Note 7 release which had big issues with the batteries and had to issue recalls. However, preliminary numbers for the Galaxy S8 are looking great. The phone is gearing up for its April 21 U.S release. Samsung passed Apple in sales Q1 2017 with strong sales of its Galaxy J series. Emerging markets have been a vast area of growth for Samsung in comparison to Apple because of their offering of low-mid range smartphones in their Galaxy J series. These phones which Apple currently lacks an answer to are an excellent market opportunity for QCOM to expand their business and make up for lost revenue that the strained relationship with Apple will cause. Early reports also indicate that Samsung has gobbled up the lion's share of Qualcomm Snapdragon 835 processors. If QCOM moves quickly, they could offset the loss of business with Apple by strengthening their relationship with Samsung by supplying both its high-end modems and newly minted low to mid-range price point modems such as the Snapdragon 625, 425, and 435 to Samsung. Throughout all of this, Apple will still have to pay to license QCOM IP even if Intel is providing the chips. If the Samsung launch numbers for the S8 go according to plan and QCOM can fend off the remaining bulk of the Antitrust suits and Apple lawsuits, QCOM will come out in decent shape.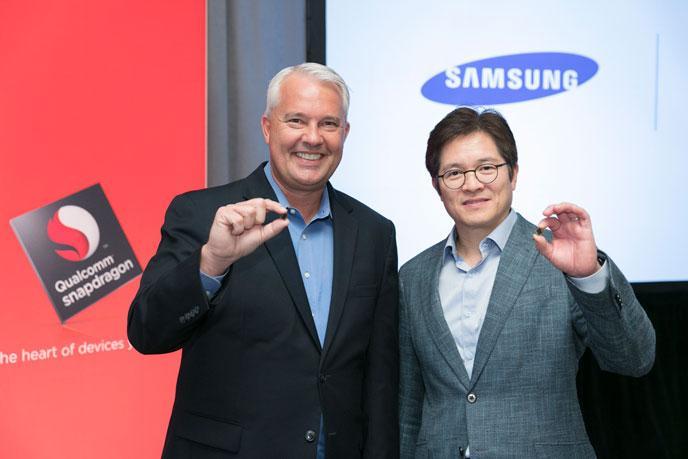 The QCOM 835 Processor
Other Smartphone Providers
QCOM also has been building its relationships with other mobile phone suppliers in emerging markets. The introduction of the QCOM 205 SoC provides a top-notch solution for low-end phone manufacturers in emerging markets where consumers don't want to pay top dollar for high-end devices.
"The Qualcomm 205 Mobile Platform is designed for OEMs and ODMs that service consumers who may otherwise be unable to gain access to high quality, affordable, reliable mobile devices. This includes emerging regions, such as those in India, Latin America, and Southeast Asia. As operators around the world redefine subscription plans to take greater advantage of robust LTE network rollouts, devices with the Qualcomm 205 Mobile Platform are designed to support consumers, micro-enterprises, and others, to economically communicate using advanced LTE data services such as Voice over LTE (VoLTE) and Voice over Wi-Fi (VoWi-Fi)."
Source: Qualcomm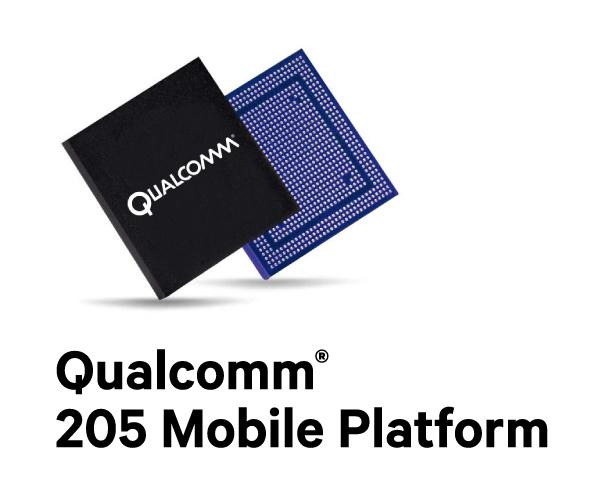 Other Sources of Revenue
QCOM also has a few other sources of revenue that should drive revenue growth and help the company diversify away from smartphone modems
Upcoming 5G technology for IoT applications, smartphones, infrastructure
Acquisition of NXPI Semiconductors (NXPI) and its exposure to supplying the automotive sector
ARM server chip partnership with Microsoft
Conclusion
I give QCOM a buy rating. When QCOM reports earnings on 4/19, I believe they are very likely to beat due to the high influx of orders for Samsung S8. Despite legal woes, QCOM also continues to ship modems for the Apple iPhone ramp up although we are still uncertain as to how many chips are being supplied for the iPhone 8. The earnings report will provide much awaited insight into the NXPI acquisition strategy and progress as well as progress on server chip and 5G technologies. QCOM is still one of the best names in tech for the long-term investor and should provide a nice gap up and reversal for short and mid-term investors after they post earnings and provide commentary on the ongoing situation with Apple.
Disclosure: I am/we are long QCOM.
I wrote this article myself, and it expresses my own opinions. I am not receiving compensation for it (other than from Seeking Alpha). I have no business relationship with any company whose stock is mentioned in this article.