Summit Midstream (NYSE:SMLP) is a small-cap master limited partnership that pays a big dividend yield of almost 10%. To some investors, a high-yield might indicate that Wall Street considers this a high-risk investment.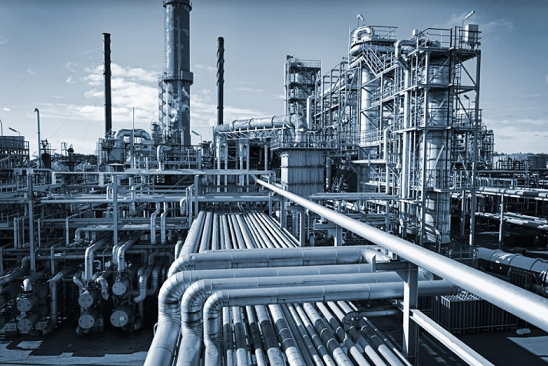 Summit Midstream is a natural gas-focused master limited partnership that owns and operates energy infrastructure assets (mainly natural gas gathering and processing) in the leading shale plays - Appalachian, Williston, Fort Worth, Piceance, and DJ Basins. Summit Midstream's strength is that it has significant operations in Appalachian Basin, which is home to the prolific Utica and Marcellus shale formations that are two of the most prolific and lowest cost natural gas producing regions in the US. The MLP's focus is on Utica where it operates through its 100%-owned subsidiary Summit Midstream Utica and 40%-owned Ohio Gathering Company. Summit Midstream's assets give it exposure to 850,000 acres in the core of Utica's dry gas and liquid-rich windows.
Summit Midstream, however, has a slightly higher risk profile than some other energy infrastructure MLPs such as Magellan Midstream Partners (NYSE:MMP) or Enterprise Products Partners (NYSE:EPD). Summit Midstream, like any other energy infrastructure MLP, has indirect exposure to commodity prices via its customers. Summit Midstream provides gathering, stabilization, and processing services to a number of leading energy companies, such as Exxon Mobil's (NYSE:XOM) XTO Energy, Oasis Petroleum (NYSE:OAS), Hess Corp. (NYSE:HES) and Gulfport Energy (NASDAQ:GPOR), which have direct exposure to energy prices. Weak prices can force these companies to reduce oil and gas production, and in this environment, Summit Midstream will find it difficult to grow volumes.
But what makes Summit Midstream a bit riskier than some of its peers is that it lacks financial flexibility. Last year, the MLP acquired assets worth $1.2 billion from its parent in a drop down transaction. Summit Midstream made an initial payment of $360 million and agreed to pay between $800 to $900 million, in cash or units, in 2020. That's substantial for a small-cap MLP like Summit Midstream valued at just $1.75 billion. It could, in theory, negatively impact Summit Midstream's ability to fund its growth projects while growing cash distributions.
That being said, I believe the risk that comes with the debt obligation is mitigated in large part by four factors.
Firstly, it is important to note that if by 2020, the business environment sours or if the acquired assets fail to generate decent profits, then the actual payment could turn out to be less than $800 million. That's because as per the terms of the deal, the amount of the actual payment isn't fixed, rather it is going to be 6.5 times earnings (adj. EBITDA). As per Summit Midstream's estimate as on December 2016, the payment related to the large drop down is going to be $830.3 million. In a recent research report emailed to me, Credit Suisse's analysts led by John Edwards also wrote that the deferred payment will be roughly $830 million.
Secondly, Summit Midstream also pays a high dividend yield of 9.6%. The risks that come with a lack of financial flexibility are already priced in the company's units. By comparison, some other MLPs who have a superior financial health and are well positioned to grow distributions in the near future, such as Magellan Midstream, come with a dividend yield of less than 5%.
It is worth noting here that Summit Midstream isn't paying a lofty dividend just for the sake of it. The MLP also generates strong levels of distributable cash flows. Its payouts are backed by a strong coverage ratio, which was 1.19x at the end of last year and better than the peer average of 1.11x. Just by looking at the coverage ratio, Summit Midstream's distributions actually appear more sustainable than its peers.
Thirdly, Summit Midstream's financial health isn't pristine, but it's not alarming either. The company has $1.27 billion of debt, after accounting for the $500 million bond offering which closed in mid-February, which translates into a leverage ratio (debt/EBITDA) of 4.37x. That is slightly higher than the company's target range of 3.5x to 4x, but better than the 4Q16 peer average of 4.4x. Besides, the debt appears manageable since a majority of it ($800 million) matures in the next decade.
Note that the debt does not include the present value of drop-down related liabilities which were $563.3 million at the end of last year and appear as "deferred purchase price obligation" in the SEC filing.
Fourthly, Summit Midstream appears well positioned to grow its earnings and distributable cash flows in the near future. The growth will be driven in part by an uptake in exploration and production activity, particularly in Utica where companies like Gulfport have started to deploy additional rigs. In a recent presentation, Summit Midstream said that there were 3 rigs running on its systems in Utica as opposed to zero rigs last year. The MLP expects that the increase in rig count will lead to an uptake in production volumes within nine months which should have a positive impact on its bottom line. Summit Midstream has already said that it expects to grow adjusted EBITDA from $292 million in 2016 to $305 million in 2017, which will be accompanied by growth in distributable cash flows. This could fuel debt reduction or distribution growth.
Summit Midstream, due in part to the drop down related obligation, may not outperform in the short term. But thanks to a dividend yield of almost 10%, and a possibility of distribution growth in the near future, its unit holders can still generate decent returns.
Note from author: Thank you for reading. If you like this article, then please follow me by clicking the " Follow" button at the top of this page.
Disclosure: I/we have no positions in any stocks mentioned, and no plans to initiate any positions within the next 72 hours.
I wrote this article myself, and it expresses my own opinions. I am not receiving compensation for it (other than from Seeking Alpha). I have no business relationship with any company whose stock is mentioned in this article.