In an interesting twist of events, BlackBerry (NASDAQ:BBRY) announced that it has won an interim arbitration decision awarding the company $814,86 million for royalty overpayment made to Qualcomm (NASDAQ:QCOM).
The final award is likely to be higher, and will include interest and attorneys' fees, and will be issued after a hearing on May 30, 2017.
To be honest I had no idea that BBRY and QCOM were in such a dispute. Second, it is not clear what the BBRY overpayment was in relation to and how this agreement might affect future payments.
Because in all honesty, this is a very large award for BBRY. Chances are that whatever BBRY was overpaying for, it will be paying less for it in the future.
However if these payments have anything to do with hardware royalties paid to QCOM for smartphones, that will not affect BBRY anymore, because the company has exited this business.
And frankly I can't think that it can by anything else. So while we do not have the details, chances are that BBRY will not save any money in the future as a result of this arbitration decision.
What's important about this award is that it can not be overturned or disputed, for the arbitration was binding. In other words, it's final.
Obviously this changes everything as far as the valuation the market must put on BBRY shares. And while it does not affect BBRY's business, it does change a lot on the balance sheet.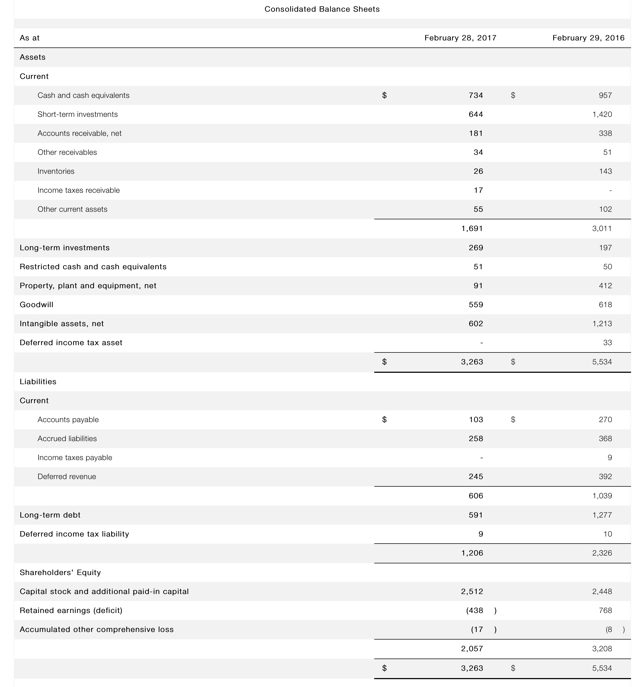 The company had long-term debt of $591 million as of February 28. So to begin with, if the company so chooses, it can pay this off this debt that will raise net profit by as much as $22 million on lower interest payments (the company pays 3.75% interest on this debt).
Or it can simply do nothing and have about $1.5 billion in cash on the books, with $2.5 billion in current assets. This gives BBRY a lot of firepower for acquisitions.
However, while BBRY's stock is rightfully up today by about 15%, as for the company's business model, I cannot say that I am bullish. The company is unable to make any decent profit, and it still has the issue of falling SAF revenue.
However having said that, for the first time in a very long time, software and service revenue increased more than the shortfall of hardware and SAF revenue. Please consider: Finally Light At The End Of The Revenue Tunnel, But Still Not A Buy.
So while this arbitration award is good news, it's not good enough to make me bullish on the stock yet. Because even with this reward, I think BBRY shares are fully valued after the 15% spike.
Disclosure: I/we have no positions in any stocks mentioned, and no plans to initiate any positions within the next 72 hours.
I wrote this article myself, and it expresses my own opinions. I am not receiving compensation for it (other than from Seeking Alpha). I have no business relationship with any company whose stock is mentioned in this article.