Delta Air Lines (NYSE:DAL) led off earnings season this morning by announcing first quarter earnings. The airliner announced 77 cents per share earnings, which beat expectations by 4 cents. This marked the fifth consecutive quarter that Delta met or beat earnings expectations. While shares are slightly (3%) off from where they were a year ago, shares were set to open up around 3% in response to the earnings report.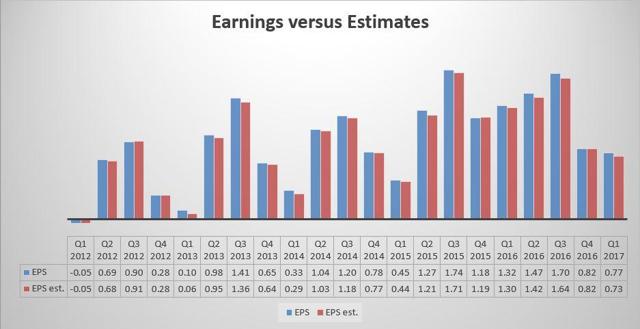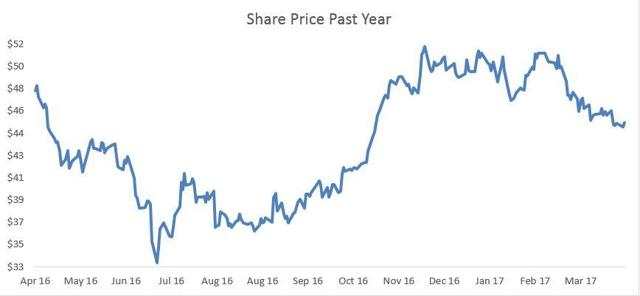 While Wall Street has initially taken a bullish stance on Delta's earnings, details within the release provide more of a mixed report. First, revenue growth continues to evade Delta. For nearly two years, trailing twelve month revenue has continued to decline. This certainly has not helped Delta's earnings, which slid for the second consecutive quarter.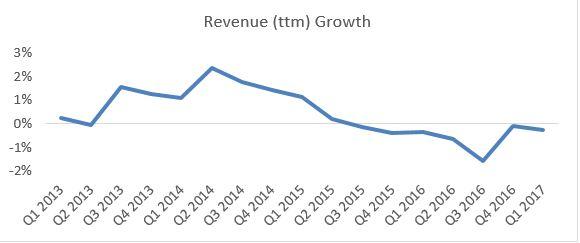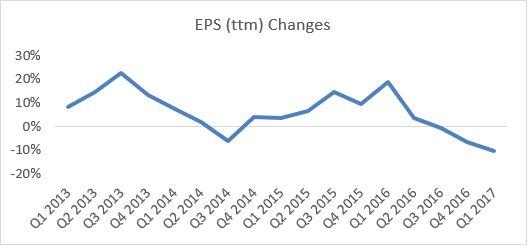 Due to the fickleness of the consumer discretionary space, forward earnings estimates have been all over the place for Delta. One consistency, however, is that analysts are seeing a drop in 2019 earnings from prior years. Currently, Delta is priced at 11 times 2019 expectations, slightly pricier than the 8.5 to 9 times multiple for trailing four quarter and forward four quarter earnings. Fortunately for investors, analysts have revised 2018 earnings to the upside by 1.5% from the previous quarter.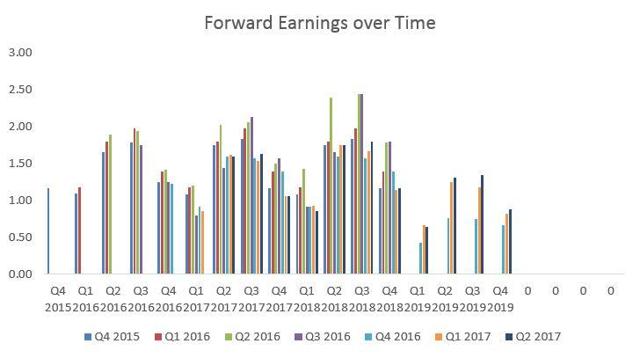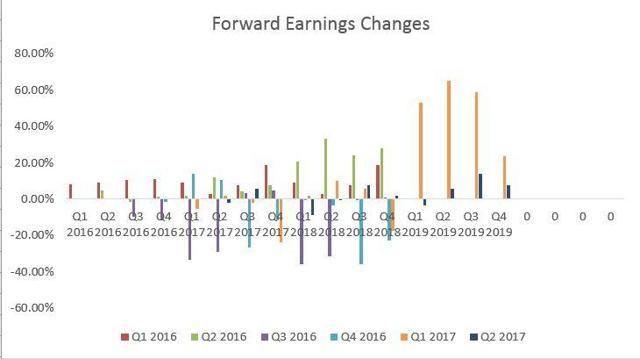 For income investors, Delta started offering a dividend in 2013, which is currently yielding just under 1.8%. A healthy increase in free cash flow over the previous three years has helped support that dividend. In the first quarter, however, free cash flow on trailing twelve-month basis declined from $3.8 billion to just under $2.1 billion. While currently not a threat to the dividend, investors should eye free cash flow closely over the next couple of quarters to ensure that Delta's dividend continues to grow.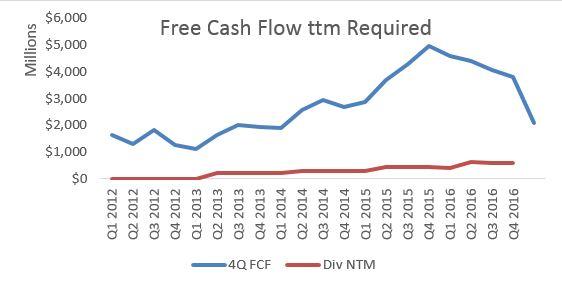 Overall, I believe that Delta is valued between $45 and $50 and would recommend it as a hold for investors. While income investors should take pause at the drop in free cash flow, dividend growth calculations (plowback ratio multiplied by return on equity) project Delta increasing its dividend to 25 cents per share this summer. With the share volatility in this space, Delta is good pickup for investors under $40.
Charts sourced from internally managed data.
Disclosure: I/we have no positions in any stocks mentioned, and no plans to initiate any positions within the next 72 hours.
I wrote this article myself, and it expresses my own opinions. I am not receiving compensation for it (other than from Seeking Alpha). I have no business relationship with any company whose stock is mentioned in this article.