By Karyl Patredis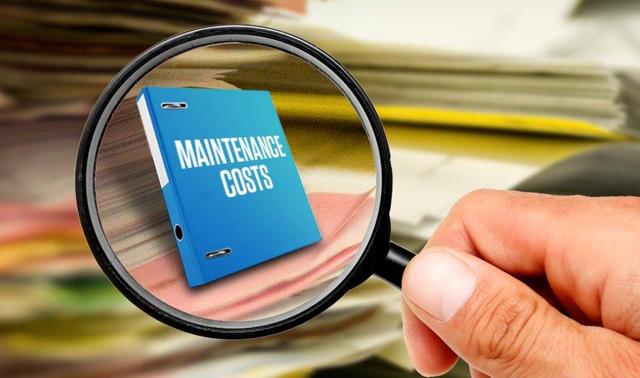 How do I find out how much my favorite is MLP is spending to maintain its assets?
This might be a bit elementary, but as Julie Andrews would tell us, sometimes the beginning is a very good place to start. The quickest way to find out how much your favorite MLP is spending on maintenance is to look at its 10-K. 10-Ks can be easily found by going to the EDGAR website, typing the applicable ticker under "Fast Search", finding the most recent 10-K listed under "Filings," and clicking the related "Documents" bubble.
Now that you're into the MLPs' annual report, you have a wealth of information at your fingertips. Typically [1], all you have to do is hit Ctrl+F, and search "maintenance" to find the number you're looking for. You can arrow through until you find the line item called "maintenance capital expenditures" and voilà - you've found your answer!
Now that you know the number, what do you do with it? Well, the first reason many investors are interested in maintenance capital expenditures is because the amount is usually subtracted from Distributable Cash Flow (NYSE:DCF) paid out to the limited partners. Although there is no standard DCF calculation, most times, in its most basic form the calculation looks something like this: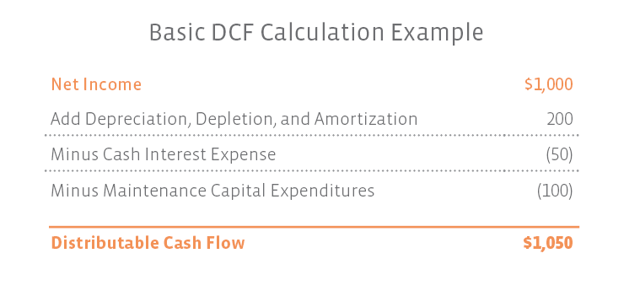 For a great real life example, check out page 94 of Enterprise Product Partners' (NYSE:EPD) 10-K.
Knowing what amount will be subtracted from DCF is great, but how do you know if the MLP is spending too much (or too little) on maintenance? As I talked about last week, maintenance is super important. It's not the kind of thing a company takes lightly because a leak could cost a company big time (think BP's (NYSE:BP) nightmare oil spill and its $68.2 billion clean-up price tag). There is no set amount an MLP should be spending on maintenance and because it's defined differently from company to company [2], there is no way to directly compare across the industry. However, as Alerian's Director of Research noted when she took a closer look at maintenance last year, a rough guideline is 5%-12% of adjusted EBITDA. If the percentage is outside of this range or the year over year increase looks extreme, there could be a great explanation just waiting for you in the footnotes. As an example, Phillips 66 Partners (NYSE:PSXP) increased maintenance capex from $8 million in 2015 to $22 million in 2016 (about 3% of adjusted EBITDA in 2015 vs nearly 5% in 2016). The company explains the increase is mainly "due to the impact of the full commercial operations of the Sweeny NGL Fractionator and Clemens Caverns" which were under construction in 2015. Additionally, in 2014, maintenance costs were 8.5% of adjusted EBITDA. Therefore, 2015 may have incurred lower expenses simply due to the timing of the maintenance work.
Of course, if you look at an MLP 10-K and still have questions about maintenance expenses, investor relations professionals are happy to help. We always encourage investors to understand the MLPs in which they are unitholders. Being up to speed on the maintenance routines and the associated costs is a great way to look under the hood.
Footnotes:
[1] I say this because sometimes companies call it "sustaining capital expenditures" or use another synonym to maintenance. Have your thesaurus handy.
[2] Most commonly, maintenance capex is what needs to be spent to maintain existing assets although some MLPs include what needs to be spent to maintain cash flows.
Disclosure: © Alerian 2017. All rights reserved. This material is reproduced with the prior consent of Alerian. It is provided as general information only and should not be taken as investment advice. Employees of Alerian are prohibited from owning individual MLPs. For more information on Alerian and to see our full disclaimer, visit http://www.alerian.com/disclaimers.
Karyl Patredis is the Manager of Corporate Communications at Alerian, which equips investors to make informed decisions about Master Limited Partnerships (MLPs) and energy infrastructure. Ms. Patredis leads the firm's ongoing efforts toward greater organizational efficiency. She also oversees Alerian's feedback process for creative output and is a regular contributor to Alerian Insights, the firm's primary platform for sharing its research findings with stakeholders. Ms. Patredis graduated with a Master of Science in Accounting and a Master of Business Administration from the University of Dallas and a Bachelor of Arts in Communication from Texas A&M University.