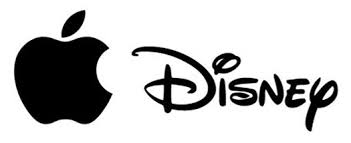 Apple-Disney
RBC Capital published a research report on Thursday contemplating a mega, mega, mega merger. RBC suggests that Apple (NASDAQ:AAPL) could buy Disney (NYSE:DIS).
If there's a deal out there that would strike fear in the hearts of Silicon Valley and Hollywood, this could be it-RBC Capital Markets
Here are 10 thoughts that come to mind when thinking about RBC's report and the potential deal:
We have entered the land of HIGH, HIGHER, HIGHEST numbers. Disney's market cap is already $180 billion. The report mentioned a price of $157 per share for Disney or 40% higher from here.
Should corporate tax legislation lead to significant repatriation, Apple would have most of the money needed to buy Disney in their wallet.
Can Apple buy Disney? Yes. Will they? RBC says there is better than a 0% chance. There is also a better than 0% chance that the world will end sometime today.
Apple doesn't like to make large deals. They prefer to build from the ground up. In fact, buying music company Beats for just over $2 Billion was their largest deal ever.
The lines have been increasingly blurring between technology, telecom, content, wireless, video, the internet, broadband and distribution.
So a vertical deal actually makes some sense.
Would Apple-Disney get approved by regulators? Would approval take two years?
RBC estimates that buying Disney would be 18% accretive to Apple's earnings.
Are we in a content bubble?
As Billy Joel one said, "It's just a fantasy. It's not the real thing. But sometimes a fantasy is all you need."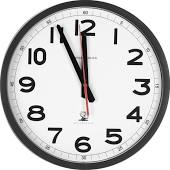 Time
It is not yet Time for Time Inc. (TIME). Time had put itself up for sale in late 2016, reportedly wanting to receive more than $20 per share. But according to a source as reported by Reuters, Meridith (NYSE:MDP), the presumed favorite to buy Time, has bid less than $20 so far.
Meridith almost bought a number of the company's publications four years ago from Time's owner at the time, Time Warner Inc. (NYSE:TWX), but the talks eventually broke down.
An investment group led by private equity firm Pamplona Capital Management LP remains interested in Time. But an investor group led by Edgar Bronfman Jr. dropped out of the running last month, following a $1.8 billion offer, $18 per share it made late last year.
The sale process has been going on for four months and continues. There still is Time for Time.
Westar Energy
The merger of Missouri-based Great Plains Energy Incorporated (NYSE:GXP) and Kansas' Westar Energy, Inc. (NYSE:WR) is coming down to the wire. The companies agreed to merge almost 11 months ago and shareholders of both companies approved the transaction in September. Great Plains is offering $60 a share, $51 in cash and $9 in Great Plains stock subject to a collar.
According to Westar IR, there are three regulatory hurdles remaining.
The Kansas Corporation Commission has until April 24 to make their decision. The three-person commission meets regularly on Tuesdays and Thursdays but it is also possible for the commission to call a special meeting at any time. In December, the commission's own staff said it couldn't recommend approval of the merger. But that was before six days of testimony in February during hearings on the acquisition.
The Missouri Public Service Commission's positive vote is also required. There is an agreement in place but as utility investors have seen with the Pepco Holdings and Cleco buyouts, it's not over until it's over.
The Federal Energy Regulatory Commission or FERC must approve. While it is not likely that FERC would reject the potential tie-up, there is an issue here. A quorum is needed for FERC to vote. The five-person commission currently has just two commissioners, one short of what is needed for a vote. The commissioners are appointed by the President of the United States with the advice and consent of the Senate.
The initial votes on Pepco and Cleco were against the mergers. But in both cases, there were positive re-votes, which led to deal approval. If the merger is approved, the acquisition would create an electric company with 1.5 million customers straddling Kansas and Missouri.
B/E Aerospace
Rockwell Collins (NYSE:COL) has closed its deal to buy B/E Aerospace (BEAV). Rockwell paid $8.6 billion for BEAV. B/E Aerospace's shareholders get $34.10 per share in cash and .3101 of COL. B/E Aerospace has been rebranded as Rockwell Collins.
Nexvet Biopharma plc
A deal in the animal health sector was announced today with Zoetis Inc. (NYSE:ZTS) agreeing to purchase Ireland's Nexvet Biopharma plc (NASDAQ:NVET) for $6.72 per share in cash. The premium was a whopping 66%. The acquisition is subject to approval by Nexvet's shareholders and the Irish High Court and other customary conditions, and it is currently expected to be completed during the second half of the year.
Ixia
Ixia (NASDAQ:XXIA) received shareholder approval paving the way for their merger with Keysight Technologies, Inc. to close by the end of the month. At the effective time of the merger, Ixia shareholders will receive $19.65 per share in cash, about where the stock is currently trading.
Nimble Storage
The tender offer for Nimble Storage will expire at midnight ET tonight. The FTC's waiting period under HSR expired last week. Last month, Hewlett Packard Enterprise (NYSE:HPE) inked a deal to buy Nimble for $12.50 per share in cash. The companies expect the transaction to close this month.
Next Week
This article marks the end of the first week of these M&A articles. As a reminder starting next week, I am planning a once a week feature within the article:
Monday - Arbitrage poll of the day
Tuesday - Rumored M&A stocks
Wednesday - Look inside a fund that invests in merger stocks
Thursday - Arb spread of the day
Friday - Option trading idea (arb stocks only)
Disclaimer: The above article is intended to provide my opinion to interested readers. I have no knowledge of individual investor circumstances, goals, portfolio concentration or diversification. Readers are strongly encouraged to complete their own due diligence on any stock or option mentioned in this article before investing. Merger arbitrage is a risky strategy because there is significant downside in the event of most potential deal rejections
Disclosure: I am/we are long WR.
I wrote this article myself, and it expresses my own opinions. I am not receiving compensation for it (other than from Seeking Alpha). I have no business relationship with any company whose stock is mentioned in this article.
Editor's Note: This article covers one or more stocks trading at less than $1 per share and/or with less than a $100 million market cap. Please be aware of the risks associated with these stocks.