Earlier today, I got a breaking news email alert regarding Shopify (NYSE:SHOP) from Seeking Alpha entitled "Shopify jumps on loose takeover chatter." Indeed, shares of the Canadian company are up over 3% today. Interestingly, the alert clarified that there was no concrete reporting on the matter yet but one can obviously discern that rumors are out there making the rounds.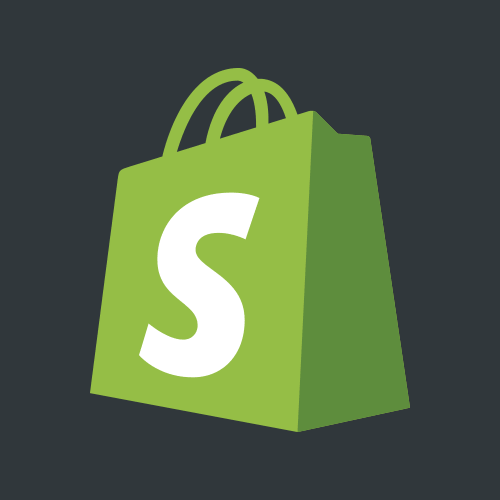 This type of speculation is unsurprising, as the high-flying e-commerce stock has been firing on all cylinders and would offer a very attractive growth vehicle to many types of entities. This is just speculation on my part but based on the news Shopify could be an appealing target for companies such as Amazon (NASDAQ:AMZN) (Shopify has recently worked with Amazon and Facebook (NASDAQ:FB) to integrate its merchants with Amazon Marketplace and Facebook Messenger, so the channels of communication are certainly open); which is sometimes used as a comparison for Shopify, perhaps one of the many larger software-as-a-service companies, or perhaps even a legacy tech company with slowing growth looking to goose its long-term growth numbers and generate some excitement amongst its own shareholder base. Adding to its palatability as a takeover target, with a market cap of roughly $6.4 billion, Shopify is still small enough that a large cap tech company could acquire it without too much of a hassle.
While this news is obviously fascinating and a cause for excitement for Shopify's investors, it is important for long-term shareholders to remember that whether any type of acquisition comes into fruition or not, the long-term outlook for the stock is still bright and Shopify is still a high-quality growth story on its own merit, regardless of takeover chatter. Any investment in a company should at least first be based on the quality of the business and the fundamentals and valuation of the company itself as opposed to the possibility of a possible acquisition, and regardless of whether any M&A activity happens or not, Shopify stands on its own feet in this regard as well, so an acquisition would be more like 'icing on the cake' as opposed to a necessary catalyst for investors to wait on for gains.
Taking a step back and looking at this from further out, I don't view a takeover being particularly likely at this time, as Shopify's management team seems to strongly believe in the company's long-term future and we are just at the tip of the iceberg in terms of e-commerce and Shopify's Total Addressable Market. In many ways, shareholders could even be better off with the company turning down an offer, as it will be a strong signal to the market that management believes the company to be worth significantly more than the offer valuation. In my opinion, this type of chatter is a win-win for Shopify shareholders, because if there were to be some type of takeover, I would imagine it would be at an outsized premium, and if not, which I see as the more likely outcome for now, it still gives a boost to the share price and gets the company's name out there in front of more investors who may reevaluate it in a new context.
From my conversations both in person and here on this website with the savvy investors and readers of the Seeking Alpha community who follow Shopify, I get the impression that much of SHOP's shareholder base is in it for the long term, so I don't foresee the stock selling off much if and when the takeover rumors fizzle out or fail to materialize. On the off chance that shares of Shopify did go down a bit afterwards, I would just use it as an opportunity to add to my position and I think many others would do the same. With Shopify already up 66% just this year, on top of a spectacular 2016, there has not been much of a chance to take advantage of the shares 'taking a breather' to add to my position in quite some time. The company will release its first-quarter financial earnings results on May 2nd, so that will give us some concrete data as well as some new color to monitor the company's progress with.
Note: For my previous thoughts on Shopify, see my previous article, Shopify - Just the Tip of the Iceberg from March 6th; shares are up roughly 18% over that timeframe.
*Disclaimer - these are my own thoughts and opinions on the tickers mentioned and I would encourage all readers and investors to do their own due diligence on the companies mentioned before investing.
Disclosure: I am/we are long SHOP.
I wrote this article myself, and it expresses my own opinions. I am not receiving compensation for it (other than from Seeking Alpha). I have no business relationship with any company whose stock is mentioned in this article.