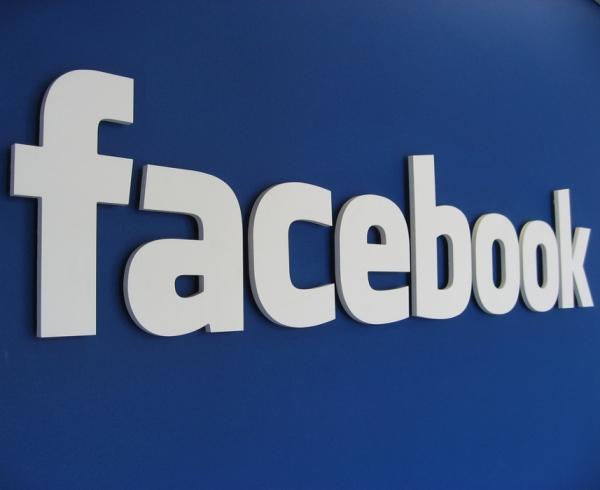 Source: pinstake
Perusing a lot of the social networks I'm involved in, as well as reading commentary on the attempt by Germany to force Facebook (NASDAQ:FB) to battle "fake news," it's apparent the victory by Donald Trump and the decision by Great Britain to leave the EU is being blamed on social network sites.
Current German leadership is attempting to protect itself from this alleged threat and suppress freedom of speech and expression in order to maintain its power. The importance of that to investors is, by implementation of new laws, the government can take control of the purpose of a company like Facebook, which has existed for the stated purpose of connecting people.
Now, Germany, as it has in the past, wants to take away that purpose and only allow what it wants to be presented as "real" news, rather than ideas that don't line up with the worldview of those in power. In other words, people using Facebook are being told what they can consider to be news by the powers that be, and Facebook is being told to be big brother to its users, essentially a propaganda arm of the government.
This could drastically weaken the appeal of Facebook, which is used as a tool of communication. If people are now told what is acceptable to read on Facebook, it no longer is operating within its purpose. The idea of controlling what people can read, or including tools that others can report as false news, is getting draconian at best. It takes away from the reason people use Facebook. Ultimately, people could quickly stop using it if they're forced to consume official media stories approved by German and other governments, rather than the stories and communications they want to consume.
Sadly, Germany isn't even trying to hide its intentions. It doesn't want Facebook to allow news stories it doesn't approve of and will heavily fine the company if it doesn't comply. Identifying it as false news is a way to manipulate the gullible into thinking it's doing the world a favor. Most people don't buy it, and Facebook has to be careful in how it handles it if it wants to retain even a semblance of credibility.
What Facebook should have done was robustly and legally challenge the law, showing users it would stick up for them against big government taking over the purpose for its existence.
Social networking isn't the driver
Most important to investors in this battle for control of the narrative is to understand this isn't a social networking or Facebook problem, as suggested by Germany and other governments. What has happened, and has been happening for a long time, is a rising resistance to elites trying to control the world via their globalist agenda. This is the real impetus behind the rise of Donald Trump and Brexit. It's a trend that has been growing many years, and it's gaining momentum.
In truth, this is what is behind the attack on Facebook and social networks, which are being wrongly blamed for the failure of the elites to get their way. Ideas may be spread through various means, but the ideas themselves aren't coming from Facebook, the ideas are being spread across all sorts of media platforms because they're already believed and considered important by people.
Germany and its totalitarian bent wants to suppress those ideas by blaming Facebook for not protecting its users from alleged false news. The reality is there is an escalating battle between globalists and nationalists now going on, and from the outrageous action of Germany to fine social networks millions of dollars for what it deems as even one infraction, essentially has de facto taken over the purpose of the companies.
This is also the primary reason behind the attack on Google (NASDAQ:GOOG) (NASDAQ:GOOGL) and YouTube, under the guise of calling some content "hate speech," among other things. Bear in mind the source of that initial story was British news outlets, which are definitely supportive of globalists. They were furious over the British people voting the country out of the EU. They have been furious for some time over the emergence of alternative media sources that have removed the gatekeeper status from them.
Implications for investors
Any company that can be subject to attacks from globalists and traditional media outlets are at least temporarily subject to losing revenue from the forces battling one another outside of the stated purpose of the company.
For example, with Google, it has been known for years that advertising was being at times placed against questionable content. After the political defeat of globalists in the Trump and Brexit victories, the tech giants are being considered enemies for not controlling the narrative to the satisfaction of globalists.
It is well known there is no known way to totally keep brands from being placed against content they may not approve of. The technology doesn't exist to do so, and when AI advances to very high levels, the criteria used to program it with various data make it impossible to totally protect brands. Everyone knows this. Which is why these can't be considered anything less than governments attempting to control what people share with one another on social media, using Facebook, Google and others as the means of control.
For now, I don't see this a short-term issue for Facebook, as long as in the case of Germany enormous fines aren't placed on the company for alleged non-compliance to its laws. This is going to get more serious in the short term because of German elections later in the year, so it'll continue to hang over the company until it's over.
If you're wondering why I keep on bringing up Germany, it's because of the extraordinary measures being taken to control the tech companies. The reason behind that attempt is Germany basically represents the future of the EU. If a nationalist wins in the next election, the disintegrate of the EU will accelerate. That will happen either way, but it will take longer if globalists remain in power. It also explains why social networks are under such brutal attack.
Google and Facebook in particular are under the most pressure. Twitter (NYSE:TWTR), on the other hand, hasn't even tried to fight, having removed a large number of users under the excuse of primarily hate speech. It has essentially become an echo-chamber of one worldview, and even to those espousing those views, it is getting boring. To dump many users with millions of followers is to work against itself. It may be the major reason Twitter has no future.
Google is the best look at what could potentially happen, as when its YouTube business was just getting going as being a major contributor to earnings, it was taken down by those blaming it for major political defeats. This will have an impact on the earnings of Google for at least this quarter, and probably the next.
Conclusion
Investors need to understand the implications of the battle between worldviews, and those worldviews being fought out between globalists and nationalists. Social networks may be the most affected by the battle because they provide tools people and organizations can communicate with one another. This is a threat to the entrenched powers.
If this escalates even more, the financial implications will grow. That said, I think by the latter part of this year a lot of the potential impact will be deflated. I'm looking at the German election as the primary catalyst.
Interestingly, if Merkel remains in power, much of the pressure on Facebook should be alleviated, and if an opposition party wins that is more favorable to nationalism, that should also remove a lot of the pressure on the company.
My view as to the best result for investors is it would be better for a nationalist party to win because they are more favorable to free speech and differing points of view. Globalists don't want differing points of view in the marketplace of ideas, and so are more detrimental to the purpose of Facebook specifically, and social networks in general.
As I mentioned earlier, Twitter is destroying itself by removing a lot of influencers and their millions of followers. How Facebook, Google and others respond to the growing pressure of governments and competitors using those governments as a hammer to try to change the competitive landscape to their advantage will determine the level of future revenue and earnings growth.
The best thing I see for social networks to do is to placate the powers that be for the remainder of this year, up to the German election. I think there will be some relief afterwards no matter what party wins, with the caveat if a globalist wins, it'll be more challenging for the long term.
Investors need to watch the degree to which Facebook responds. I think its leadership understands the precarious environment it's operating in, and doesn't want to go the way of Twitter in order to avoid conflict with those that are slowly and consistently losing political power.
At the same time, if it goes all-in with the existing powers, and they are removed from governance, they may face more hostile governments if they're seen as an arm of the opposition party, rather than a business offering a neutral service to people and businesses.
To me, the future of Facebook is at risk. Not so much whether or not it'll survive at this time, but as to what it'll become and what impact that'll have on the top and bottom lines of the company.
Disclosure: I/we have no positions in any stocks mentioned, and no plans to initiate any positions within the next 72 hours.
I wrote this article myself, and it expresses my own opinions. I am not receiving compensation for it (other than from Seeking Alpha). I have no business relationship with any company whose stock is mentioned in this article.