By Parke Shall
Late last week J.C. Penney (NYSE:JCP) announced that they were going to hold off on closing the number of retail stores that they had already planned to close because of better than expected foot traffic. While this definitely may be a short term commentary on the state of brick and mortar retail and mall traffic, we believe it is also a commentary that supports our long-term thesis on retail.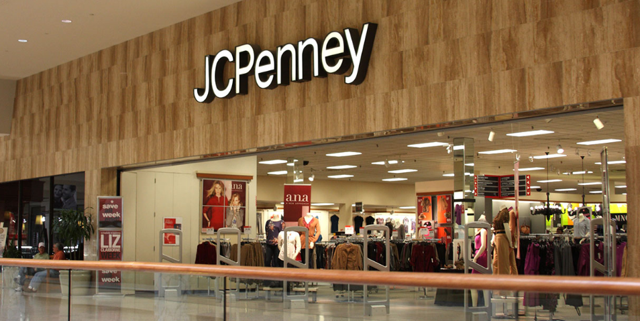 As we have stated many times over, our long-term thesis for retail is that there will be a happy medium between brick-and-mortar stores and online sales. We don't think that online retailing is going to knock out brick-and-mortar retail 100%, as many have predicted. Day after day we hear prognostications about the entire brick-and-mortar retail segment getting wiped out due to Amazon.com (NASDAQ:AMZN) and other online retailers. We have argued in the past that this is likely not going to be the endgame for retail, as many in-store retailers like T.J. Maxx (NYSE:TJX) and Costco (NASDAQ:COST) have all found methods and business models that continue to allow their businesses to flourish despite the growing online presence.
You can read three of our past articles in this series here:
We have argued over the last year that retail is in the midst of an enormous shift. Yes, the number of brick and mortar stores for many older brands is going to decline significantly and some will even go out of business. We have seen companies like Sears (NASDAQ:SHLD) and RadioShack be victims of online sales and lower mall traffic. These companies have simply gone out of business. Retailers like Macy's (NYSE:M) and Kohl's (NYSE:KSS) continue to struggle and try to employ new business models and strategies that allow them to succeed in the changing environment. For instance, Macy's is opening a "Backstage" concept, which is essentially a deep discount concept like in Marshall's, in their stores.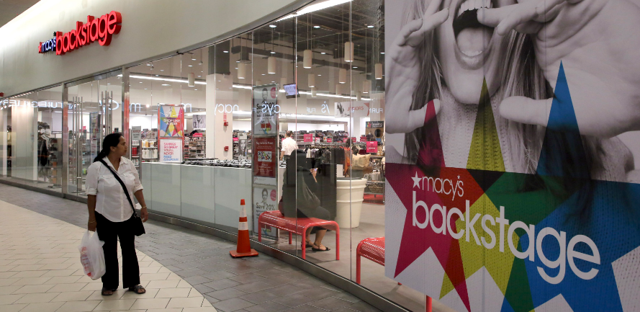 We have predicted that the end result will be a reduction in the brick and mortar footprint, however that the sector won't just go to zero like some think. From this, we have based an investment thesis in some retail names that we think are trading at multiples indicative of bankruptcy and despite the respective company still having positive cash flow streams and manageable amounts of debt. Or, in a case like Macy's, you have a company that is backed full on by a large base of assets and priced at a valuation that essentially may offer you access to its cash flow stream for free once the price of the assets are deducted.
This recent news out of J.C. Penney actually supports our thesis. Penney was looking to make the requisite number of store cuts just like everybody else. All department store style retailers across the board have basically been hacking away at their store counts in order to reduce their footprint and keep their highest margin and most productive stores open. What J.C. Penney is showing us, based on their comments Friday, is that there may be a leveling off or a bottom for these types of cuts. The company coming out and stating that it doesn't make sense for them to close down the stores as they have seen a uptick in the amount of business they received. This says to us that perhaps we are nearing a bottom or an inflection point for department store retailers, even if it is just a pause before the next leg lower.
But J.C. Penney, which is a company we're not especially interested in investing in, is doing the right thing. If it makes sense for the stores to stay open and they are cash generative on their own, keep them open.
As far as our investment thesis in retail names is concerned, we will continue to utilize the same strategy that we have written about while writing about retail in the past. We are looking for companies that are:
cash flow generative
carrying small or manageable debt loads
have a turnaround plan in place
have management that understand the landscape
are trying to adapt
We like companies that are backed by asset bases, which is why we are long Macy's. We have also established long positions in companies like GNC (NYSE:GNC) and L Brands (NYSE:LB). Hearing J.C. Penney come out and say that store traffic has firmed up is a positive not only for J.C. Penney shareholders, but also for the entire brick-and-mortar retail industry.
Retail remains right now an industry with some of the lowest multiples in the market. If investors get a chance to pick and choose individual companies that don't wind up going the way of RadioShack, we believe there could be 100% upside in some of these names. For more information on how we invest in retail and what our strategy is, you can click here.
Disclosure: I am/we are long M GNC COST LB.
I wrote this article myself, and it expresses my own opinions. I am not receiving compensation for it (other than from Seeking Alpha). I have no business relationship with any company whose stock is mentioned in this article.