With the past week flush with Me vs. You and Us vs. Them issues, both in the tech sector and beyond, we welcome you to the Fight Club edition of the Samadhi Tech Brief...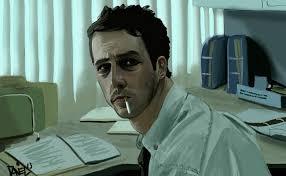 Contributing Authors: Fred McClimans, John Freeman, Zach Mitchell
Additional analysis on today's core topics is available, as noted, to our Perspectives on Tech subscribers in the Seeking Alpha Marketplace.
Instagram vs. Snapchat with "Instagram Direct"
Instagram (NASDAQ:FB) released Instagram Direct, a direct-messaging interface that allows users to send ephemeral messages baked directly into its core messaging app. This feature, which encourages the "spur of the moment" sharing of thoughts and activities, was Snap's (NYSE:SNAP) original and most renowned feature. Is this a game changer? Perhaps, but not in the way most expect.
Facebook's continued Snapchat-copying moves are not likely to move the needle any faster from a revenue perspective, but they are shoring up a market position that will be difficult for Snap to match.
Bottom line: Facebook, whose robust social media portfolio includes Instagram, Messenger and WhatsApp, has proven adept in its ability to recreate Snapchat's core features across its own offerings. We're not sure this is a win for Facebook as much as it is a slap to Snap, which may find its ability to expand beyond its core (and saturated) demographic base increasingly difficult. We reiterate our OWN position of Facebook in the Samadhi Capital Partners client portfolio and additionally restate our present concerns on Snap. Additional analysis on this topic is available to our Perspectives on Tech subscribers here.
Apple vs. Dialog nothing but rumors
Shares of UK-based Dialog Semiconductor (OTCPK:DLGNF) (DLG.F) dropped as much as 36%, before recovering to close down 20%, after Bankhaus Lampe downgraded the company from Hold to Sell and published a research note suggesting that Apple, Inc. (NASDAQ:AAPL) may move to discontinue use of Dialog's PMIC (power management integrated circuits) in its mobile products.
Apple has a recent history in bringing third-party products in-house, including the development of its own Bluetooth/Wireless chips in 2016, and the just-announced plan to bring graphics processor development in-house, to the detriment of UK-based Imagination Technologies Group.
From a cost perspective, scale is the key factor, and Apple has enough anticipated volume as well as the internal resources/experience to develop the product it needs at the right cost point, not that dissimilar from the internal development efforts of firms such as Google (NASDAQ:GOOG) (NASDAQ:GOOGL) and Amazon (NASDAQ:AMZN).
Dialog, on the other hand, has everything to lose, as it relies upon Apple for over 70% of its annual revenue.
Bottom line: While still unconfirmed, this shift by Apple fits within its strategy of bringing selected technologies in-house to increase value and/or control, and is exactly what we'd expect from a firm that is as operationally focused as Apple. While Apple has been more public about some of its non-core expansion plans, such as Project Titan's autonomous car and its non-invasive glucose-monitoring project, we maintain our short position in the Samadhi Capital Partners client portfolio (via puts) based on our long-term thesis. Additional analysis on this topic is available to our Perspectives on Tech subscribers here.
Uber vs. Lyft in the war of funding
Privately held Lyft (NASDAQ:LYFT) has raised $600m in its latest funding round at a $7.5b valuation. New investors include KKR, Alliance Bernstein, Baillie Gifford, and the Canadian Public Sector Pension Investment Board. This builds on last year's $1b investment from General Motors (NYSE:GM) and appears to be setting up Lyft for a not-too-distant IPO.
Bottom line: This latest round on the heels of its $1b investment from General Motors just over a year ago is the latest sign that Lyft will likely IPO in advance of Uber (NYSE:UBER), potentially within the second half of 2017. From a potential IPO perspective, it's hard not to argue that Lyft is in a stronger position. Additional analysis on this topic is available to our Perspectives on Tech subscribers here.
Google vs. Nvidia (will AMD bring the chips)?
Alphabet's Google has begun releasing performance benchmarks for its TPU (Tensor Processing Unit) and highlighting its over-performance against traditional CPU (Computer Processor Unit) and GPU (Graphics Processor Unit) products, including those of Nvidia (NASDAQ:NVDA). The TPU is a Google-developed chip designed to handle AI (Artificial Intelligence) and machine learning applications that are optimized to Google's business and operational requirements.
Bottom line: The war of words between Google and Nvidia is relatively small, but does represent an emerging conflict between GPUs and custom chips (not that unlike RISC and ASIC challenged CPUs years ago). This GPU/TPU comparison does portend a coming conflict (years away) in which cloud-based TPU services may begin to erode the market potential of standalone GPU implementations. We reiterate our positive long-term thesis on both Google and AMD (NASDAQ:AMD) and maintain our OWN position on both in the Samadhi Capital Partners client portfolio. Additional analysis on this topic is available to our Perspectives on Tech subscribers here.
Huawei vs. Amazon in the public cloud
Huawei Technologies Co. Ltd. is moving beyond its private cloud domain and launching a public cloud offering that could bring it into direct competition from providers such as Amazon, Microsoft (NASDAQ:MSFT), Alibaba (NYSE:BABA), and IBM (NYSE:IBM). Its ambitions appear to be relatively low, projecting only $1.45b of the est. $383b public cloud market by 2020.
In moving into the public cloud, it is recognizing that a) it must increasingly compete with other global providers, b) the shift to the public cloud is real and profitable, and c) hardware businesses while traditional revenue generators are likely to decline as commoditization occurs and real value is found in software (and services).
Bottom line: We see little to no initial impact, particularly given Huawei's extremely limited goals (just a $1.45b slice of the $383b 2020 public cloud market). Additional analysis on this topic is available to our Perspectives on Tech subscribers here.
The Anti-Amazon cartel vs. Amazon
The anti-Amazon cartel took another step forward as India's Flipkart (FPKT) raised $1.4b from Microsoft, eBay (NASDAQ:EBAY) and Tencent (OTCPK:TCEHY). eBay is selling its Indian business to Flipkart as part of the deal. Flipkart's maximum valuation to date was $15 billion, which was achieved in July 2015. This funding round broke Flipkart's own record for the most money raised at one time by an Indian Internet company.
Bottom line: Amazon is the force against which all others are increasingly compared in both cloud and retail. While few competitors can tackle Amazon alone, there is strength in numbers (and strategic partnerships) as rivals seek to "slow the pace" of AMZN's expansion.
In case you missed it…
Google rebukes gender-discrimination claim
Google rebuked the Department of Labor's claim that it partakes in wage discrimination against women.
Facebook eclipses 5 million active advertisers
Facebook announced on Monday that it has eclipsed 5 million active advertisers. Other statistics of note: over 65 million businesses have mobile pages and over 8 million have Instagram profiles.
AMD acquires Nitero
AMD acquired Nitero, a private engineering firm that specializes in VR/AR-relevant millimeter wave solutions targeting HMDs (head-mounted displays).
AT&T (NYSE:T) agreed to acquire Straight Path Communications (NYSEMKT:STRP) for $1.6b in an all-stock deal. The purchase price of $95.63 per Straight Path share works out to a 162% premium vs. its prior close.
Yelp (NYSE:YELP) was upgraded from Sector Weight to Overweight by Pacific Crest. The rating came with a $42 price target, 28% higher than its previous $32.74 close.
NBCUniversal (NASDAQ:CMCSA) is looking to add video streaming, although the exact details have not yet been finalized.
Harland Clarke Holdings, a marketing and analytics firm, acquired RetailMeNot (NASDAQ:SALE), which owns a coupon-sharing website. The $11.60 purchase price represented a 49.7% premium over the prior day's $7.75 close.
Disclosure: I am/we are long FB, GOOG, AMD, MSFT, AMZN. I wrote this article myself, and it expresses my own opinions. I am not receiving compensation for it. I have no business relationship with any company whose stock is mentioned in this article.
Additional disclosure: This information is intended as an informational newsletter only. No investment advice is offered. Samadhi Partners, a provider of equity research services and newsletters, is a commonly-controlled affiliate of Samadhi Capital Partners that offers a long/short and long-only strategy. Samadhi and/or its affiliates may have positions in stocks mentioned and/or traded in these names as of today. I am/we are short AAPL.