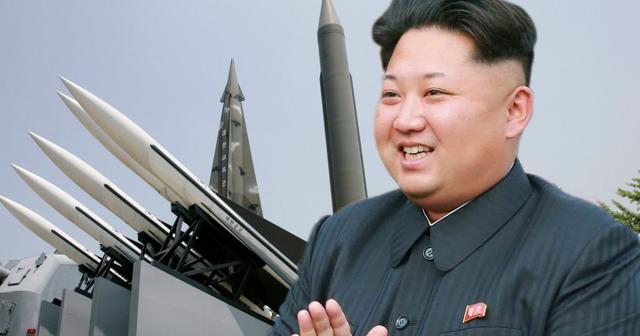 We have seen a huge flight to safety in the market over the last several weeks. Nowhere does this show up more than in the bond market. Against all odds, the bond market has seen it best rally in quite some time.
Cruise missiles striking Syria, the mother of all bombs tearing up an underground complex in Afghanistan, Naval warships steaming towards the Korean Peninsula, a de-railed attempt to overturn Obamacare, and tax reform on pause, these are just some of the reasons for this sudden flight to safety
Is it time to take your money and run?
The market definitely cooled off several weeks ago as the Republican Congress failed to deliver a healthcare bill to the President's desk that would have repealed and replaced Obamacare. Much of the tax reform package has now been put on hold. The market was trading at lofty valuations as it waited for good news on taxes.
This allowed the multiple of the S&P 500 to expand to a multi-year high of 18X. Without question, the market can sustain this kind of multiple based on the expected earnings growth of the S&P 500. What has happened to those earnings expectations since the failure of congress?
So far, nothing.
Those expectations are still where they were six months ago. Those are the same expectations that were there before serious talk of tax reform even began. If tax reform does happen, then that would only add to the current earnings expectations of the S&P 500.
In other words, the market looked good before the first attempt at healthcare and tax reform, and it still looks good. If we get tax reform, then it looks even better.
Here is a current chart of S&P 500 earnings. As you can see once again, earnings for the S&P 500 have been growing every year since 2009. It is no coincidence that the market has also been also hitting new highs, as the market follows earnings.

But, what about Syria? That was the biggest non-nuclear bomb that we have ever dropped on anybody. And what about Russia and Iran, are they not backing the Assad regime. Won't they retaliate?
And what about that crazy guy in North Korea? He seems hell-bent on sending a nuclear warhead studded missile our way.
These are not the first, nor will they be the last geopolitical events that have thrown the market into a flight for safety. They have occurred many times during this eight-year plus bull market. In the end the market puts aside the noise and eventually looks to earnings. As you can see from the chart above, not only have earnings been growing, they are expected to continue growing going forward.
If you sold the market every time another geopolitical event arose somewhere in the world, you would have missed much of this magnificent 8 year plus bull market.
But what about valuation? Isn't the stock market, and especially the tech sector, now in a value bubble?
As we began a new year, I published 2017 S&P estimates of $131 per share. This represented a whopping 11% increase over last year's actual earnings of the S&P 500. I also published a 6-12 month target price for 2,375 for the index. The S&P 500 was 2,238 at the time. By the end of February we were at 2,400. We have already reached my target price. It would be fair to say that the market got a little ahead of itself.
At the same time, the multiple on the S&P 500 expanded from 17 to 1 8X in anticipation of pro-business moves by the new administration. Keep in mind however, my earnings estimates and target price for the S&P 500 did not take into account those possible tax cuts. They would only put icing on the cake.
With 2017 almost one-fourth of the way over, the market is now looking ahead to 2018 earnings. Those expectations continue to look quite rosy. They are obviously subject to change each week. That is why I publish them weekly. They have not budged in several months.
In fact here are a few bullet points on the current outlook for earnings growth of the S&P 500:
For Q1 2017, analysts are projecting earnings growth of 9.2% and revenue growth of 7.1%. This could be the best quarter since 2013. This will be the highest sales growth since Q4 2011.
For Q2 2017, analysts are projecting earnings growth of 8.7% and revenue growth of 5.2%.
For Q3 2017, analysts are projecting earnings growth of 8.2% and revenue growth of 5.2%.
For Q4 2017, analysts are projecting earnings growth of 12.6% and revenue growth of 5.2%.
THESE ARE TERRIFIC COMPARISONS!
But are we currently in a valuation bubble?
2018 earnings estimates currently stand at $146 per share. This represents another year of potential double-digit growth for S&P 500 earnings. At the current multiple of 17.5X my current target price for the S&P 500 is almost 2,600.
I continue to like reasonably priced technology stocks like Broadcom (NASDAQ:AVGO), Facebook (NASDAQ:FB), and Alibaba (NYSE:BABA) to just name a few. They are currently pulling back a bit with the rest of the equities market, but they still look great going forward.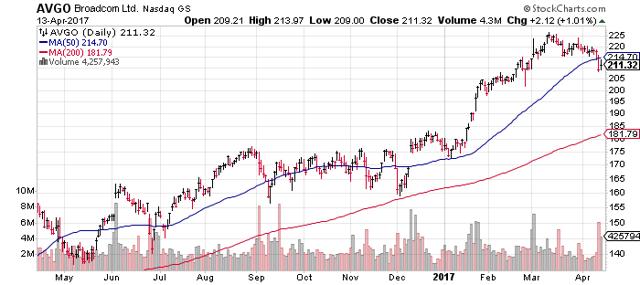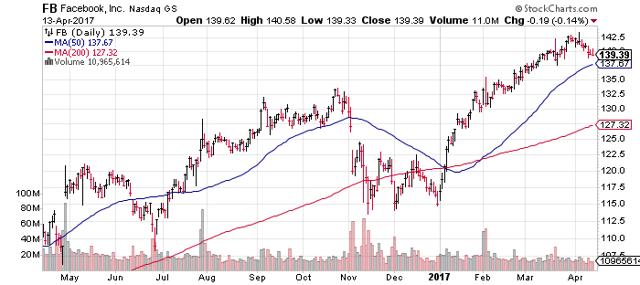 I also still like several Pharmaceutical stocks like Lilly (NYSE:LLY) and Vertex Pharmaceutical (NASDAQ:VRTX). Lilly currently sports a dividend yield of 2.4%. I would continue to take this yield any day of the week over a ten-year U.S. Treasury sporting about the same yield. Despite the recent rally in the bond market, prospects over the next 3-5 years look dismal in what should be a rising interest rate environment.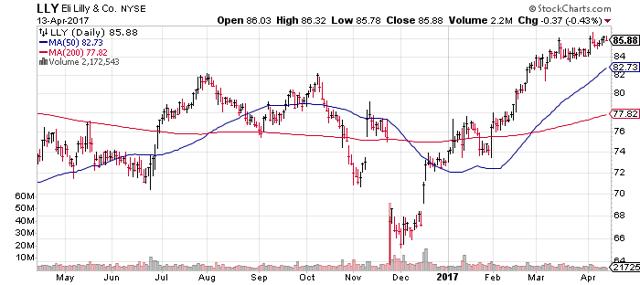 Vertex does not pay a dividend, but they have several potential blockbuster drugs in their pipeline.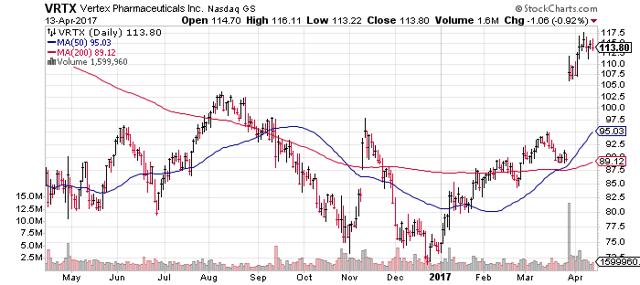 I also continue to like stocks like Priceline.com (PCLN) and Constellation Brands (NYSE:STZ). These are still terrific growers that are trading at a reasonable price.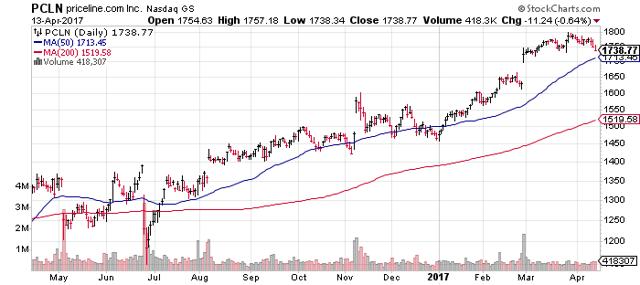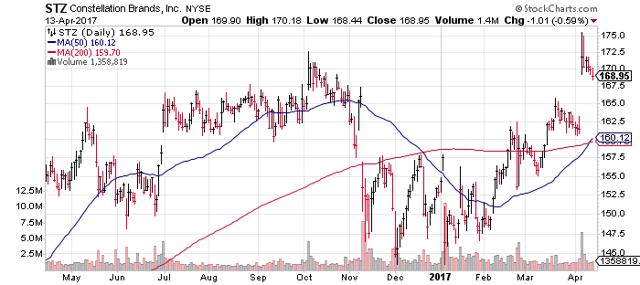 I these are just a few stocks that I like in this current market.
My weekly newsletter and my Best Stocks Now App gave a buy signal on this market back on March 27, 2009. That buy/hold signal remains in place today.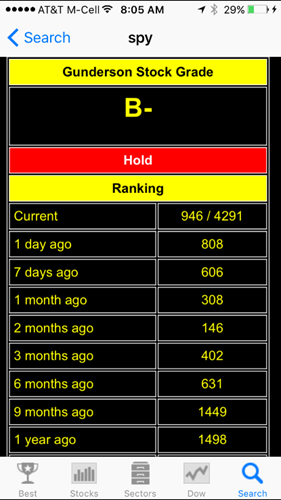 Data from beststocksnowapp.com
I continue to maintain a 2,600 target price on the S&P 500.
So what should investors do during this flight to safety and pullback in the market?
BUY IT!
Disclosure: I am/we are long AVGO, FB, LLY, VRTX, PCLN, STZ.
I wrote this article myself, and it expresses my own opinions. I am not receiving compensation for it (other than from Seeking Alpha). I have no business relationship with any company whose stock is mentioned in this article.