Overview:
One of the concerns many investors have is whether AMD (NASDAQ:AMD) has a plan to maintain the competitiveness they are now showing in both the CPU and GPU markets. Investors have very long memories and no one who has been paying attention can forget how poorly AMD has preformed technically over the last 10 years or so. AMD's recent history is land-mined with uncompetitive products and pathetically poor management. That has resulted in both falling sales and a corresponding falling stock price. Now that the new 14nm Zen and Polaris products have hit the market to excellent reviews and with Vega and Naples to be released later this quarter the latest concern is - what's next?
In this article I will talk about how AMD may actually beat both Intel (NASDAQ:INTC) and Nvidia (NASDAQ:NVDA) to the 7nm process node and by doing so establish themselves as a legitimate long-term contender in the Moore's Law race to ever smaller integrated circuits.

GlobalFoundries owner, Mubadala Development Corporation, is AMD's largest stockholder with about 10% of the outstanding shares plus warrants for another 75 million shares or about 8%. After buying AMD's fabs in 2012 GlobalFoundries also bought IBM's fabs in 2015. Well, buy might not be the correct term since IBM gave them $1.5 billion to take the money losing facilities off of their hands. Here is how Bloomberg reported it.
This acquisition made GF the third-largest wafer producer in the world according to IC Insights:
"According to IC Insights, GlobalFoundries completed the 2015 with wafer manufacturing capacity of 762,000 wspm (wafer starts per month) i.e. 4.7% of worldwide capacity, pushing Intel into the fourth position."
One of the keys of the deal was the GF's access to IBM's 16,000 patents in the chip-making area including the first 7nm chip. Yes folks, IBM created the first 7nm chip not Intel. See here.
In 2015, for the 23rd year in a row, IBM produced more patents than any other company in the world. This does not automatically lead to commercial success, but it does show that the company has research capabilities at the very highest level.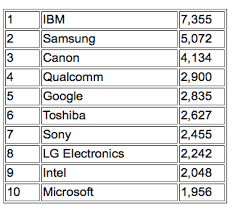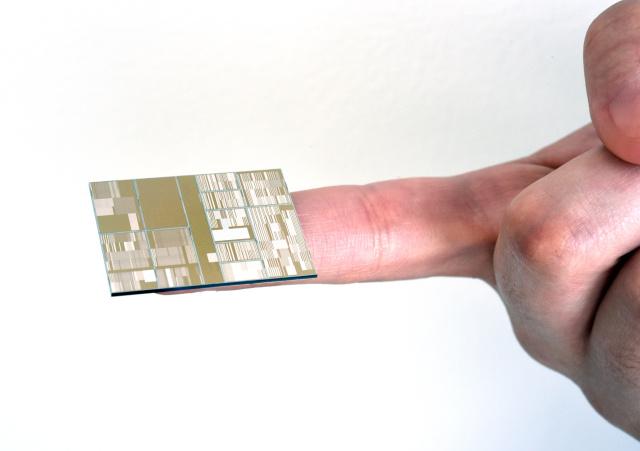 What this means for AMD is they have access to the technical prowess of powerhouse IBM via GF. So AMD's long-term advanced production capability is assured.
So this enables CEO Lisa Su to assure customers that AMD is in this contest for the long run. Yes, there will be a Zen-2 and Zen-3 and a Vega-2 and Vega-3, etc. And in fact GF is indicating it will have 7nm available in the second half of 2018, beating Intel's claim of 2019 availability.
Of course, IC companies including GF and Intel have historically been off on their prediction of node advances but still if you are a customer you have to like what you see from AMD. What happened 10 years ago will not happen again. They will be in the forefront of technology advancement from now through the foreseeable future. That must give customers confidence that buying AMD is indeed a prudent choice.
And as I said in my first article on AMD "10 Reasons Why AMD Will Be $10 By 2017":
"Could there be an IBM/AMD connection sometime in the next two years?

IBM and AMD have a connection via GlobalFoundries which bought AMD's fabs earlier this decade and bought IBM's fabs just last fall. GF will be making IBM chips such as the Power8 which is vastly more powerful than anything AMD has. IBM has opened the architecture and other IP of the power8 to members of the Open Power Consortium Group including Google, Rackspace and Tyan. AMD has many engineers capable of exploiting the IP and micro-code of the power8, should AMD decide there's a market for the combined product. Instead of ARM and x86 chips on the same board, why not power8 and ARM or power8 and x86? This is a long-shot for sure, but intriguing nonetheless. And by the way, IBM has an agreement with Nvidia, so why not AMD?

Opteron Power Series anyone?"
Odds of this happening are certainly small but the point is AMD has options going forward - lots of options.
Conclusion:
It is entirely possible that the AMD-IBM-GlobalFoundries connection will allow AMD to actually beat Intel to the all-important 7nm node. Even if AMD doesn't beat Intel to the mark they will almost certainly be right on their heels for the first time ever. This will allow AMD to be super competitive with Intel for the next several years if not for decades.
As CEO Lisa Su said after signing the new wafer agreement with GF last August:
"The five-year amendment further strengthens our strategic manufacturing relationship with GlobalFoundries while providing AMD with increased flexibility to build our high-performance product roadmap with additional foundries in the 14nm and 7nm technology nodes," said Dr. Lisa Su, AMD president and CEO. "Our goal is for AMD to have continued access to leading-edge foundry process technologies enabling us to build multiple generations of great products for years to come."
Under the leadership of Dr. Su, AMD has prepared itself for "multiple generations of great products for years to come." This is not your Father's AMD.
AMD remains a strong buy.
If you found this article to be of value, please scroll up and click the "Follow" button next to my name.
Note: members of my "Turnaround Stock Advisory" service receive my articles at least 48 hrs. prior to publication, plus real-time updates.
*Anchorite is rated in the Top 1% of all 15,000 analysts rated by Tipranks.com.
Disclosure: I am/we are long AMD.
I wrote this article myself, and it expresses my own opinions. I am not receiving compensation for it (other than from Seeking Alpha). I have no business relationship with any company whose stock is mentioned in this article.