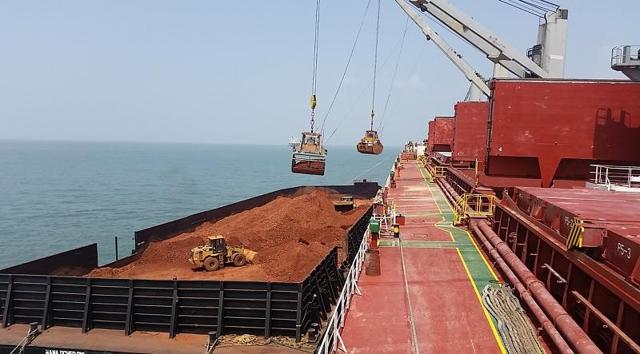 DryShips (NASDAQ:DRYS) has halted its precipitous decline after the acquisition of three Kamsarmax dry bulk vessels. This acquisition is a follow up on some of the purchases announced earlier in the month on April 3. However, these developments further strain the company's poor liquidity and are unsupported by the other variables that affect the stock price of the company, namely shipping rates.
Because DryShips' liquidity position remain risky, and the Baltic Dry Index's rally shows signs of stalling, recent positive movements in the stock look likely to correct downwards. The bright side is in Panamax daily rates, which are showing resilience in the face of the overall decline in the index.
Vessel Acquisitions
These purchases were first announced on the 3rd of April, but the purchase deal was contingent upon an inspection of the vessels. They were built in 2014 and have a DWT of over 80k. Kamsarmax vessels are generally larger than Panamax vessels and are associated with the Port of Kamsar in Guinea, West Africa. This is a major loading point for Bauxite, a material used in aluminum production.
As large vessels, the Capesize component of the Baltic Dry Index will probably be the best reflection of shipping demand for these sorts of vessels. Note the term "Capesize" refers to the Cape of Good Hope which is also located in Africa. The Capesize Index is, unfortunately, seeing signs of decline.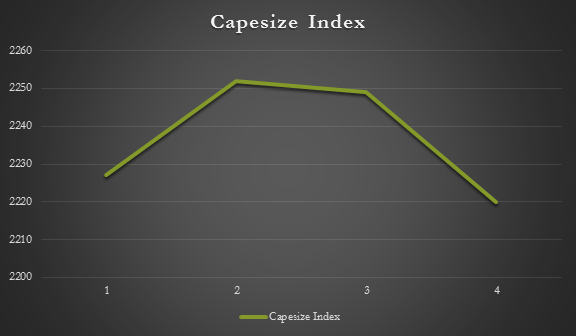 Thankfully for DryShips, the company's portfolio is diversified out of only Capesize, and so it doesn't only depend on the Capesize index for daily shipping rates. The Panamax Index has held up well in the face of declines in the other components of The Baltic Dry Index.
Conclusion
DryShips' record of related party transactions, dilution, and R/S splits is well-known. The company maintains a large short interest for good reason. The stock is considered by many market participants to be a bad investment, hence the short interest. However, any large positive development can result in a massive short squeeze that could massively benefit long investors.
This latest acquisition of three new vessels is good news from a revenue and asset value perspective, but it is strongly negative from the perspective of liquidity, especially near-term liquidity. DryShips is still a very risky stock because as its liquidity declines, the likelihood of another dilution increases.
Disclosure: I/we have no positions in any stocks mentioned, and no plans to initiate any positions within the next 72 hours.
I wrote this article myself, and it expresses my own opinions. I am not receiving compensation for it (other than from Seeking Alpha). I have no business relationship with any company whose stock is mentioned in this article.
Editor's Note: This article covers one or more stocks trading at less than $1 per share and/or with less than a $100 million market cap. Please be aware of the risks associated with these stocks.