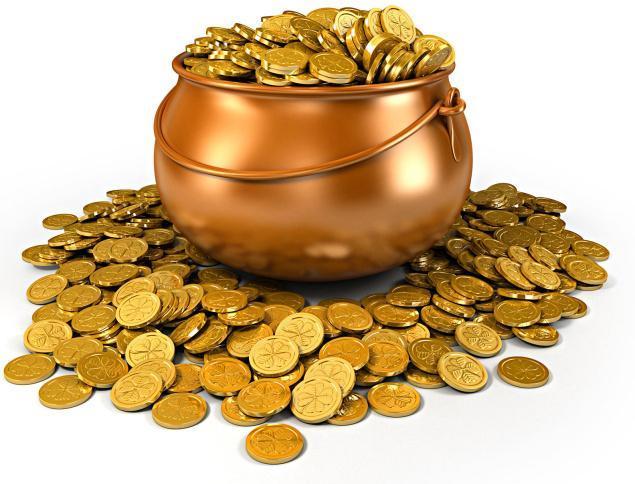 Since March 15, 2017, gold has been trading in the uptrend direction. It has jumped from $1,197 per ounce to $1,292 per ounce - most of this due to global political tensions, the French election and softer US economic data among them. According to Ole Hansen (Head of Commodity Strategy, Saxo Bank), the trend line from the 2011 high, which was rejected five times last year, is back in contention. With some of those drivers fading, however, we may see gold consolidate before making another upside attempt. Hanson further said as follows:
The long-term chart shows how gold once again has reached a critical area. The trend line from the 2011 peak was tested and rejected on several occasions last year. The latest rally has taken it back to up to this line with resistance currently at $1,290/oz.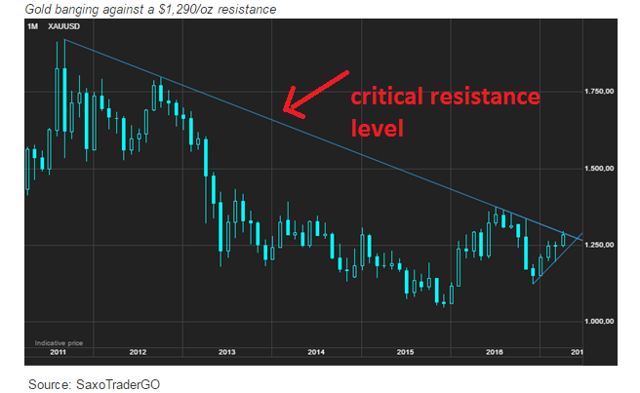 The USD index vs. Gold
The U.S. Dollar Index (DXY) tracks the strength of the dollar against a basket of currencies. In recent years, the strength of the U.S. dollar has risen against other currencies. As a result, gold will be more expensive in other currencies, which will weaken demand and push gold prices down. Gold and the dollar often move inversely to one another.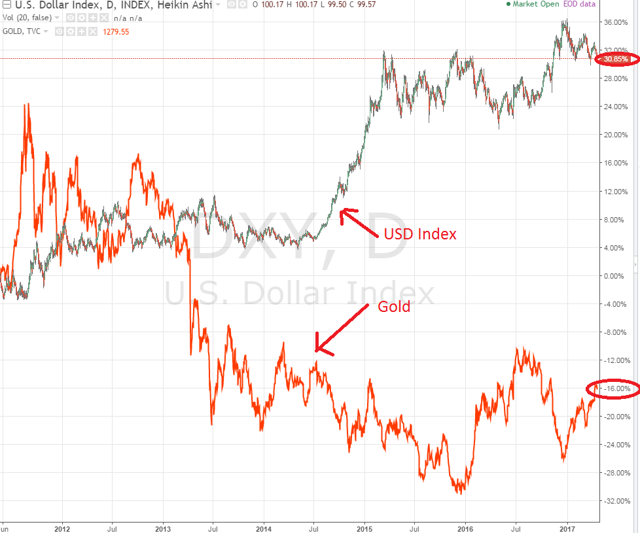 Source: TradingView
Conclusion
I expect gold will touch $1,250 prior to continuing to trade in the uptrend direction. As we can see from the below one-year chart, a red candlestick is forming. I expect gold will slide further. Technicals suggest that gold has reached critical resistance level, and in the last couple of days, the USD index has moved slightly upward. Even though geopolitical risks favor gold, a stronger dollar and consecutive rate hikes will conspire to push gold prices down.
Direxion Daily Gold Miners Bull 3X Shares (NYSEARCA:NUGT):
NUGT Exchange-Traded Funds (ETFs) designed to seek daily investment results of 300% of performance of NYSE Gold Miners index. NUGT is down about 11% today.
Ultimately we think the [dollar] rally can resume as markets start to focus on stronger U.S. growth driven by capital expenditure which could drive inflation higher," said Morgan Stanley analysts in a note.
At this time, a bullish bet on gold would be very dangerous.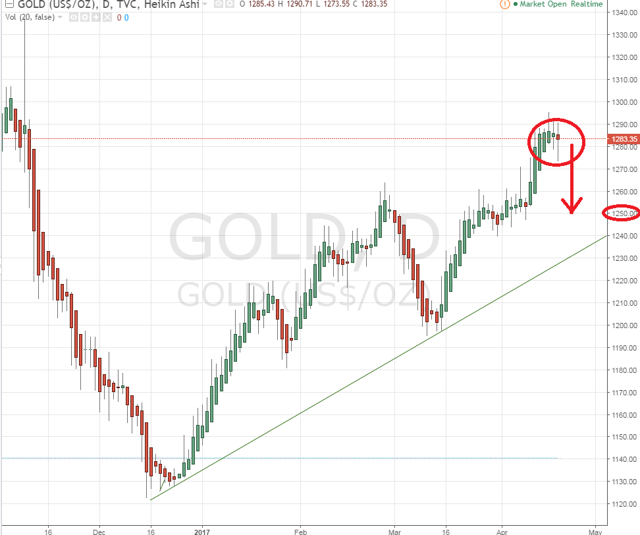 Source: TradingView
Author's note: Get my articles as soon as they are published by clicking the big orange "Follow" button at the top of this page.
Disclosure: I/we have no positions in any stocks mentioned, and no plans to initiate any positions within the next 72 hours.
I wrote this article myself, and it expresses my own opinions. I am not receiving compensation for it (other than from Seeking Alpha). I have no business relationship with any company whose stock is mentioned in this article.