Unilever (NYSE: UL) is one of the largest global fast-moving consumer goods companies. It operates through four business segments: Personal Care (38% of total sales), Home Care (19%), Foods (24%) and Refreshments (19%). 58% of its sales are generated in emerging markets. Unilever has brands worth EUR13bn, including Dove, Hellmann's, Knorr, Lipton, Magnum, Omo and Surf. The company has two categories of shares - NV (listed in Amsterdam) and plc (listed in London) - but is managed as a single organization.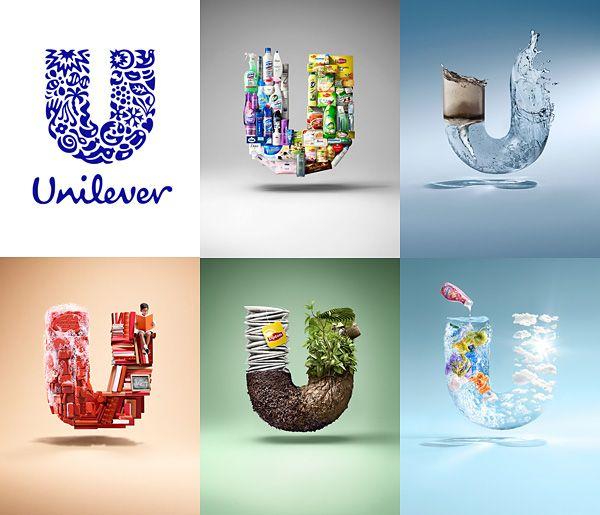 Industry outlook Fragmentation and decelerating organic sales growth (to 3-4%) in the Food/HPC sector has sparked debate over whether the sector is entering a new normal.
I continue to see mid-single-digit medium-term growth in the global Food/HPC categories overall, however I believe companies need to shift their portfolios into faster-growth segments (which they can, given their healthy balance sheets and cash flow generation). A mid single-digit organic sales growth with modest margin progression and positive cash flow suggests the sector is well-placed to generate steady, sustainable high-single digit EPS growth in constant currencies.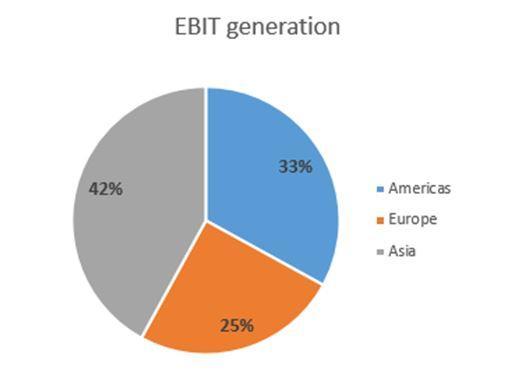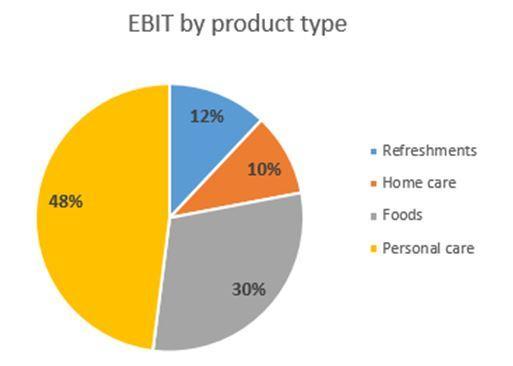 I set a Hold rating (Sell prior) for Unilever with a 49.3$ target price following Kraft Heinz' (NASDAQ:KHC) aborted bid. My prior stance was predicated on weak organic sales growth, slow margin growth, a lazy balance sheet and an expensive valuation. Post bid, the Unilever organization appears galvanized to take more urgent steps to unlock value across the group. A thorough business review is underway with results and a targeted course of action to be unveiled in April. In my view, the risk/reward outlook for the shares is now more balanced. However, with Unilever shares up 18% since the bid I see a lot of market expectation baked into the group's share price. While I upgrade estimates to reflect faster realization of Unilever's targeted margin expansion, I await the results of the Board's strategic review before taking further action.
Upgrading estimates to reflect faster margin realization At CAGNY this February, Unilever CFO Graeme Pitkethly described the Kraft Heinz bid as "… a trigger to us, it's identified that the identification and communication of the short value (sic) potential in our business isn't realized. That's what the Kraft offer highlighted to us and we have to use it as I said as an inflection point and a trigger to take things forward." Accelerating margin uplift - 2017 margin guidance lifted to top of range Following Kraft Heinz' bid, Unilever raised EBIT margin guidance for 2017. Management now expects EBIT margin expansion to reach the top-end of the 40-80bps target range in 2017.
I expect a similar outcome is likely in the next couple of years as well as management accelerate and/or bring forward previously identified programs that deliver shareholder value. I also suspect that the middle and lower employee ranks are now more energized post bid and will step more firmly in-line behind Unilever's improvement programs such as Zero Based Budgeting and "Connected for Growth".
+50bps Core EBIT percent progress is encouraging, particularly considering that it included 30bps higher restructuring costs. The improvement was primarily driven by Home Care (+210bps), with all divisions except Food delivering YoY improvement. However, the -170bps decline in Europe reversed most of the gains over the last two years. Management attributed this decline to higher restructuring / overheads. In 2015, CEO noted that Unilever was managing Europe "ahead of the cost curve" the reversal of the last few years' gains is therefore seen as disappointing. Cash flow remains strong. Unilever generated €4.8bn FCF, flat YoY. Improvement in working capital was impressive, with average working capital now at -6.6% of sales (down from -6.1% in 2015 and -3.8% in 2013). Management sees opportunities to further improve the working capital. Capex was down to 3.5% of sales and the medium-term guidance (3.0-3.5%) implies room for further reduction. I forecast €5.5bn FCF in FY17E.
Guidance: management has guided for volume growth ahead of its markets, further increase in core EBIT margin and strong cash flow. In the conference call, these additional details were provided: 3-5% organic sales growth; Core EBIT margin expansion at the lower half of the 40-80bps range (I model +60bps); flat FX impact on sales (slightly positive FX impact on EPS); and 27% tax rate.
Unilever is a well-run company with steady, sustainable top- and bottom-line growth. It generates €5bn FCF each year and has an attractive 3.2% dividend yield. However, this performance is largely factored into the share price and the stock's Staples-average valuation of 19x FY17E PE. To re-rate, I think Unilever needs to step up its execution in DMs, and convince the market that it can maintain a balance between investment and margins/ROIC. Until then, I consider the stock fairly valued and rate it a Neutral. My DCF-based PT of 49.3$ implies a Staples-average FY18E P/E of 17.5x.
Upside scenario: Should Unilever improve its developed market growth faster than I expect, or EM volumes recover quicker, then Unilever's organic sales growth could accelerate towards the top-end of its target range of 3-5%. A larger than expected fall-through of ZBB cost savings could drive the Core EBIT margin higher. I note that management targets $1-3bn pa M&A spending - assuming $3bn pa spent at 3.5x EV/Sales would lift EPS estimations. If Unilever delivers faster growth, better margins and deploys its balance sheet in deals, I think the stock has the potential to re-rate. Applying a 18.5x FY18E target PE on this scenario FY18E EPS forecast of 213p would yield a fair valuation of $52.
Downside scenario: If EM volumes stay subdued as Unilever laps EM price hikes (implying lower EM pricing) while developed markets remain flat, this could put pressure on Unilever's organic sales growth. In this scenario I would expect management to spend more money behind growth, meaning less of the ZBB cost savings are allowed to drop down to the margin level. Disappointing top/bottom line growth could de-rate the stock to a discount to Staples. Applying a 15.5x FY18E target PE multiple on this scenario FY18E EPS estimate of 186p would yield a $39 fair valuation for Unilever.
Disclosure: I/we have no positions in any stocks mentioned, and no plans to initiate any positions within the next 72 hours.
I wrote this article myself, and it expresses my own opinions. I am not receiving compensation for it (other than from Seeking Alpha). I have no business relationship with any company whose stock is mentioned in this article.