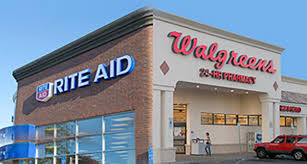 Rite Aid
It feels like it is coming down to the wire for the Rite Aid (NYSE:RAD)-Walgreens Boots Alliance (NASDAQ:WBA) merger. But it has felt like that for quite a while now. On Wednesday, the latest piece of news wasn't on the positive side for the deal. Bloomberg, citing trade publication Capital Forum, reported that the Federal Trade Commission was considering filing a lawsuit to block the proposed merger. That report has pushed Rite Aid's stock to a 3 1/2-year low. RAD stock has been a seesaw with optimistic news moving the stock higher and pessimistic news taking it back down. But lately it has been all down, with RAD losing more than half its value in the past three months.
On January 30, the companies had announced an amended agreement where Walgreens would buy RAD at a price between $6.5 and $7 per share in cash, depending on the number of stores required for divestiture. The original deal was for $9 per share in cash back in October 2015. In addition to getting FTC approval, a positive shareholder vote is required but the vote has not yet been scheduled.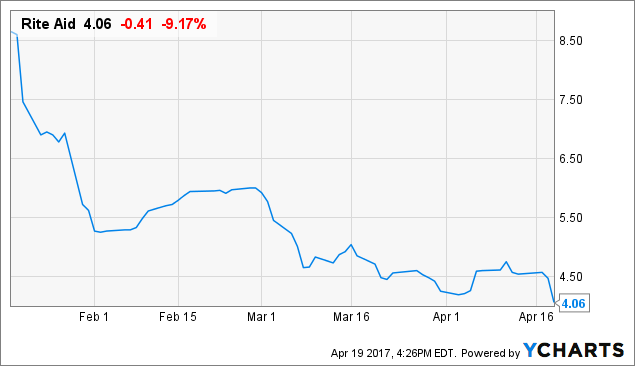 Westar Energy
The proposed merger between Missouri-based Great Plains Energy Incorporated (NYSE:GXP) and Kansas' Westar Energy, Inc (NYSE:WR) has been rejected. The State Corporation Commission of the State of Kansas on Wednesday afternoon voted to deny the application saying the proposed transaction was not in the public interest. (To read the entire Order click on the above link and then click on the link on the top of the page, The commission has issued an order in Great Plains Energy's application to purchase Westar Energy. View the order here).
In December, the commission's own staff said it couldn't recommend approval of the merger. Apparently, six days of testimony in February during hearings on the acquisition did nothing to change the Commissioners' minds.
Despite the no vote, the merger isn't yet dead. Parties have 15 days from the date of the commission's order to petition for reconsideration. Westar investor relations told me before the vote that the decision to petition for reconsideration would depend on the nature of the order.
In its review of extensive records, the Commission found the proposed transaction to be too risky:
GPE's market capitalization is only $4.8 billion, yet it proposes to pay Westar a $4.9 billion acquisition premium. The size of the acquisition premium calls into question GPE's ability to service the transaction-incurred debt as evidenced by Moody's decision to downgrade GPE to the lowest investment grade rating. To remain at an investment grade rating, there is little margin for error. If GPE's projections are inaccurate or intervening events such as rising interest rates occur, GPE is in danger of losing its investment grade rating-Wednesday's State Corporation Commission of the State of Kansas' Order
In the past two years two other utility companies, Pepco and Cleco, initially had their mergers rejected. Both deals eventually were approved after the companies offered further concessions.
Should the Kansas decision get overturned, it wouldn't be enough on its own to secure the deal. The Missouri Public Service Commission's positive vote is also required, though there is an agreement in place. And the Federal Energy Regulatory Commission or FERC must approve as well.
Great Plains and Westar agreed to merge almost 11 months ago and shareholders of both companies approved the transaction in September. Great Plains is offering $60 a share, $51 in cash and $9 in Great Plains stock subject to a collar.
Lifetime Brands Inc.
Lifetime Brands' (NASDAQ:LCUT) board has unanimously rejected an unsolicited acquisition proposal from Mill Road Capital Management LLC. Mill Road had offered $20 per share in cash for the provider of kitchenware and tableware. The firm holds more than 11% of Lifetime's shares. As of March 10th, Mill Road had a cost basis of approximately $13.50 per share.
We value the constructive relationship we have had with Mill Road since it first invested in Lifetime and appreciate its confidence in Lifetime's value creation potential. However, the Lifetime Board unanimously believes that Lifetime's prospects as an independent company remain strong and that our goal of continuing to build long-term stockholder value will be best served by remaining focused on the execution of our strategy-Jeffrey Siegel, Lifetime's Chairman and Chief Executive Officer.
It will be interesting to see if Mill Road raises its offer.
As one of the Company's largest stockholders, we have always been highly impressed with the Company and its management team. We think Jeff Siegel has done an outstanding job as CEO and leads a strong and deep bench of talented people-Mill Road Capital Management LLC letter sent to the Lifetime Brands board of directors on March 13.
Tribune Media Company
A Bloomberg report on Wednesday said that Sinclair Broadcast Group (NASDAQ:SBGI) is interested in buying broadcasting company Tribune Media Company (NYSE:TRCO) in the high $30s. In February, activist investor Starboard Value disclosed a 6.6% stake in Tribune. TRCO closed at $38.41, not far from its 52-week high.
Fifth Street Asset Management Inc
Fifth Street Asset Management (OTC:FSAM) is exploring a sale. The Wall Street Journal is reporting that the company is working with Morgan Stanley (MS) to find potential buyers. The Journal says the process is in the early stages and there's no guarantee it will end in a deal. Fifth Street explored a sale last year but failed to come to terms with bidders.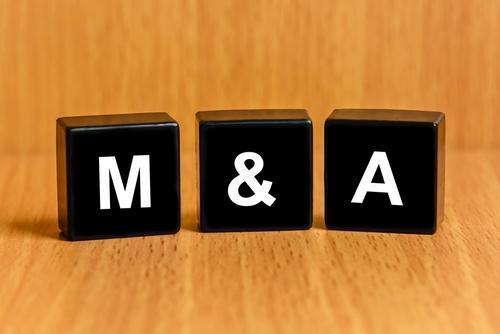 Wednesday's Merger Fund
Every Wednesday we will highlight a merger fund or a hedge fund that specializes in M&A. For our first fund we take a look at the current top holdings of The Merger Fund.
The Merger Fund
Reynolds American (NYSE:RAI)
Yahoo (YHOO)
Time Warner (NYSE:TWX)
NXP Semiconductors (NASDAQ:NXPI)
Syngenta (NYSE:SYT)
Sky Plc (OTCQX:SKYAY)
Mead Johnson (NYSE:MJN)
VCA Inc. (NASDAQ:WOOF)
If you enjoy merger arbitrage, tender offers, exchange offers, spinoffs and odd lots, please consider following me by clicking on the Follow button on top of this page.
Disclaimer: The above article is intended to provide my opinion to interested readers. I have no knowledge of individual investor circumstances, goals, portfolio concentration or diversification. Readers are strongly encouraged to complete their own due diligence on any stock or option mentioned in this article before investing. Merger arbitrage is a risky strategy because there is significant downside in the event of most potential deal rejections
Disclosure: I am/we are long RAD, NXPI, WR, RAI, YHOO, MJN, SYT.
I wrote this article myself, and it expresses my own opinions. I am not receiving compensation for it (other than from Seeking Alpha). I have no business relationship with any company whose stock is mentioned in this article.
Editor's Note: This article covers one or more stocks trading at less than $1 per share and/or with less than a $100 million market cap. Please be aware of the risks associated with these stocks.