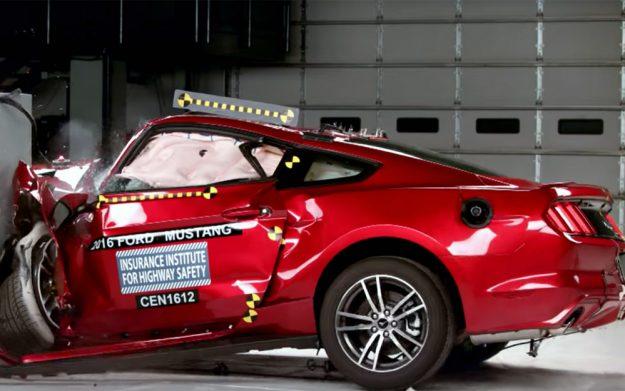 After reporting dismal sales in the U.S, with practically every vehicle class except the F-150 showing significant erosion, along with a freefall in Chinese sales caused by the loss of a favorable government tax credit on small engine vehicles, Ford's (NYSE:F) European sales looked like the last chance for a good showing in the American automaker's 1st quarter of 2017.
Thankfully, for Ford bulls, Europe did not disappoint. the American automaker saw car registrations increase by +16.5% to 158,368 units in March, according to data from the European Automobile Manufacturers Association. This news is coupled with an increase in Ford's market share because while Ford saw registrations up by 16.5%, the overall market was up by only 11.2%. And Ford was able to increase its share of sales from 7.8% to 8.2% YoY in Europe.
Why Ford Will Crash in Europe
If you think Europe is good news, think again. While Ford has managed to increase its sales in Europe, this won't be enough to stop 2017 from becoming a disastrous year for the American automaker. The issue is not sales, but rather currency. Britain is not only one of Ford's biggest markets, but also a major manufacturing center. Brexit will seriously hamper Ford's European business in both Britain and the EU for two main reasons.
1. As mentioned earlier, Ford manufacturers in Britain. The company builds engine parts in plants located in Dagenham and Bridgend, and the parts are ships to the EU to be assembled into finished automobiles. Brexit will make it harder for Ford to move parts from Britain to the EU. And this may force the company to move its plants to higher cost locations on the continent where it can benefit from the single market.
2. Britain itself represents 1/3rd of all Ford's European sales, and the massive crash in the pound has not yet factored into the company's performance in the segment. Ford was able to avert much of the damage from Brexit through strategic currency hedges against devaluation in the pound. This was done through derivative securities that paid the company when the pound fell below a certain level. These derivatives are set to expire this year. The loss is expected to exceed $600 million.
Bigger Picture
If Ford's European problems were occurring in a vacuum, they would not be a big deal. But Ford is facing massive challenges across the board. Not only from macroeconomic factors, like rising rates, a strong U.S dollar, and political pressure but also weakness in its core business performance.
Conclusion
Ford Motor has reported good sales performance in Europe, but the good news will not last for long. The company's weakness in the United States and China will soon be compounded by a collapse in Europe brought about by the Brexit. The hedges protecting Ford from the collapse of the British pound are set to expire this year.
The actual initiation of Brexit will hurt the American automaker by reducing its access to the single market and making its products less competitive in both the U.K and continental Europe.
Disclosure: I/we have no positions in any stocks mentioned, and no plans to initiate any positions within the next 72 hours.
I wrote this article myself, and it expresses my own opinions. I am not receiving compensation for it (other than from Seeking Alpha). I have no business relationship with any company whose stock is mentioned in this article.