Inside Main Street provides opinion and analysis on the latest news, earnings, and events of the companies and funds of the Main Street Value Investor Model Portfolio & Watchlist (MSVI). Subscribers to MSVI Member Forum got the first look at this commentary.
Pricking Fingers, Driving Cars, and Not Diversifying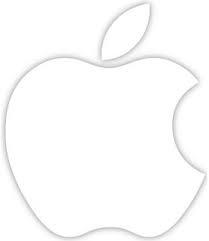 (Apple, Inc.)
CNBC reported on April 12 that biomedical engineers at Apple (AAPL) continue to work on a Steve Jobs vision of developing non-invasive glucose sensors for people with diabetes. Such a device would prevent users from having to pierce their skin to test blood sugar levels when using conventional glucometers.
We agree with the commenters in the SA Market News post that development of the device is not as revolutionary as apparently presented by CNBC. My wife has Type 1 Juvenile Diabetes (T1D), which is an autoimmune disease as opposed to the more prevalent, lifestyle driven, type 2 adult-onset diabetes. She uses an intravenous continuous glucose monitoring system (CGM) that is connected to her insulin pump. However, she still pricks her fingertips several times a day to calibrate the CGM.
As Apple shareholders, we would welcome the company's non-invasive product as the first to market. Nevertheless, for the sake of my wife and all those with insulin-dependent diabetes, any company will do.
As widely reported, Apple secured a permit for autonomous vehicle testing in California.
Shares of chipmaker Dialog Semiconductor (OTC:DLGNF) tumbled on speculation it might lose a supplier deal with Apple that represents 70% of the German company's 2016 revenues. The event was a humbling reminder for business owners and investors that one cannot get away with a lack of diversification - albeit product mix or portfolio allocation - for very long.
Get There On-time By Not Giving Up Your Seat

(Delta Air Lines, Inc.)
On the Delta Air Lines' (DAL) Q1 2017 earnings call, Chief Executive Officer Ed Bastian said the company was on track to expand margins for the balance of the year and that 84% of corporate clients expect to increase travel this year, notably the energy and financial sectors.
We are partial to expanding revenue and profit margins, although each is susceptible to energy prices in the airline industry.
Delta's generous insider disclosure of the confidence levels of the energy and financial sectors is duly noted by this stock screening value investor.
CEO Bastian's modest, but seemingly self-assured, reaction to the public's demand for overbooking regulations after the infamous United (UAL) incident:
We have done a very good job and lead the industry in the effective management of overbooking.
We appreciate Delta's voluntary program that begins when passengers print or upload boarding passes. Delta also has video boards at airport gates that advertise incentives for passengers interested in giving up his or her seat.
Seeing a wide open window of opportunity, Delta announced it is raising the incentives for passengers to surrender seats on overbooked flights.
Meanwhile, a concern addressed on the earnings call is the apparent excess capacity of wide-body jets, industry-wide. MSVI will monitor this development as we remain bullish on DAL's attractive valuation and the company's best in class business model.
In other news, Delta leads domestic airlines in the latest on-time arrival figures released by the U.S. Department of Transportation. Did we say best in class?
A Beast of a Sports Network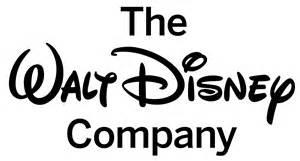 (The Walt Disney Company)
Walt Disney (DIS) is the newest victim of the mergers and acquisition (M&A) gossip mill - as acquirer and target - in speculative deals involving Verizon (VZ), Snap (SNAP) and Apple.
This past week, Verizon CEO Lowell McAdam was quoted as being open to talks about merging with a media powerhouse such as Comcast (CMCSA) or Disney. Previously, there were rumblings about Snap selling out to mitigate apparent post-IPO doldrums and suggesting Disney as an attractive potential buyer. However, the most speculative of the frenzied merger talk was RBC Capital's suggestion of an Apple/Disney merger to capitalize on Disney's content and Apple's scale of services.
To be sure, it was earnings pre-season, and, just like baseball, it is unlikely that any of these feats during exhibition will translate to regular season success.
The U.S. box office continues to defy death-by-streaming as it is up 5.5% this year through April 9th. Moreover, Disney's remake of its venerable Beauty and the Beast was approaching $1 billion in gross receipts worldwide. As a writer, my Hollywood pet peeve is that the ravenous remakes of movie classics seem lazy. But as a DIS shareholder, well, why not?
It was reported last week that Viacom (VIA, VIAB), Discovery (DISCA), and AMC Networks (AMCX) are discussing a no-sports streaming bundle, the latest entry in the cable cord-cutting movement. Predictably, this was widely viewed as another threat to Disney's ESPN juggernaut. As previously written, we view ESPN as part of the Disney kingdom, not the empire itself.
Nonetheless, one can bet that a sports streaming bundle featuring ESPN is just around the corner.
IBM is Cloudy with a Chance of Autonomous Vehicles
In the proverbial Wall Street quarterly competition called "beat, in line, or miss," International Business Machines (IBM) did beat EPS by $0.03 but missed on revenue.
The press release is here: IBM reports 2017 first-quarter results. Ho hum.
The more important long-view investment story is that IBM's cloud revenue grew 33% and the company remains the cloud enterprise leader. Here is IBM's compilation of recently reported cloud revenues from the major players: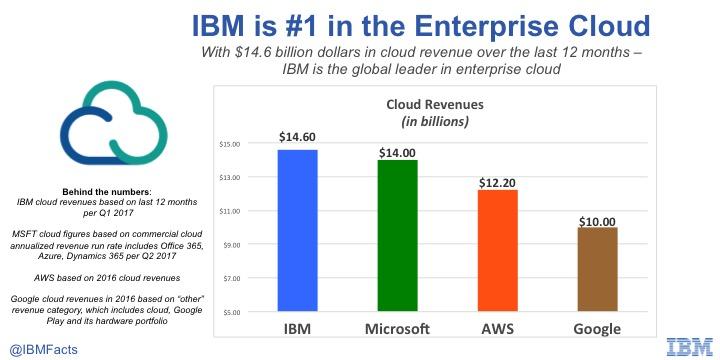 IBM - $14.6 billion (12-month revenue through Q1 2017)
Microsoft (MSFT) - $14 billion (commercial cloud annualized revenue run rate)
AWS - Amazon Web Services (AMZN) -- $12.2 billion (according to 2016 revenue)
Google (GOOG) - up to $10 billion (as indicated in the company's "other" revenue category for 2016, which is where Google includes Cloud as the company does not break out cloud revenues)
(Source: International Business Machines Corporation)
According to the company:
IBM has invested heavily in establishing a leadership position in the cognitive era. The company has acquired dozens of companies, shifted resources, and built the industry's leading cognitive cloud platform for the enterprise. To acquire the skills necessary for the company's new portfolio, IBM has hired more than 260,000 new staff in the past five years. And IBM has invested in R&D to take the lead in emerging fields such as artificial intelligence (NYSE:AI), Blockchain, and quantum computing.
None of this growth-inducing activity is cheap, but it is starting to show results.
IBM's revenue from "strategic imperatives" was up 12 percent in Q1 2017 and generated nearly $34 billion in revenue over the last 12 months. Units that did not exist a few years ago now represent 42 percent of IBM's revenues. IBM says it is ahead of target for previously announced plans to generate $40 billion in revenues from strategic imperatives by 2018.
The company continues to invest in its infrastructure, spending more than $800 million in capital expenditures to expand its cognitive and cloud platforms. Analytics, the largest of IBM's strategic areas, was up 7 percent and security was up 10 percent in Q1 2017.
In another highlight, IBM continued to return money to shareholders with more than $2.6 billion allocated through dividend payouts and share repurchases during Q1 2017.
Watson as Uber Driver?
Joining the tech will drive your car movement, IBM's is making a contribution to the autonomous vehicle revolution. Company scientists developed a patented system to "dynamically shift control of an autonomous vehicle between a human driver and a vehicle control processor in the event of a potential emergency, providing a safety measure that can contribute to accident prevention."
IBM researchers developed the patented system using their understanding of cognition and brain behaviors. The company says it now has more automotive patents than Microsoft and Apple, combined. For that matter, IBM says its researchers received three times more cloud patents than Microsoft in 2016.
At MSVI, although concerned by another revenue miss and the market reaction that drove the stock down nearly 5% on Wednesday, April 19th, we remain bullish on IBM long term for its emerging AI and enterprise cloud solutions.
The Coke and Pepsi Seesaw Continues

(The Coca-Cola Company)
Coca-Cola (KO) replaced Pepsi-Cola (PEP) as the new official drink of Major League Baseball. Another changing of the guard in the Coke and Pepsi age-old soft-drink wars. But as a KO shareholder and MLB fan - including its advanced digital media platform that Disney recently bought into - we applaud Coke's win in this latest battle.
Coke reports Q1 2017 financial results before the market opens on Tuesday, April 25, 2017, followed by an investor conference call at 9 a.m. EDT. MSVI will listen in on behalf of interested followers and members that cannot be there live.
A report released by the trade publication, Beverage Digest, stating that soda and energy drink sales have decreased for the 12th year in a row, should be a talking point on the call. Credit Suisse thinks incoming CEO James Quincy may unlock value by generating more regionally diversified streams of revenue, and, surprise, dabble in M&A activity.
Thou Shalt Not Steal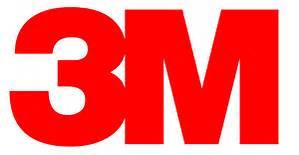 (3M Company)
3M Company (MMM) also is reporting Q1 2017 earnings before the open on April 25th.
The company has embarked on a patent, trademark, and copyright infringement lawsuit frenzy against at least three companies, including a settlement with one. As we shared in our flagship article on 3M, the company holds over 100,000 patents on its 55,000 products. Protecting each government granted exclusion is paramount to 3M's value proposition as a "manufacturer of things."
A "Messy" Earnings Season Is Now Upon Us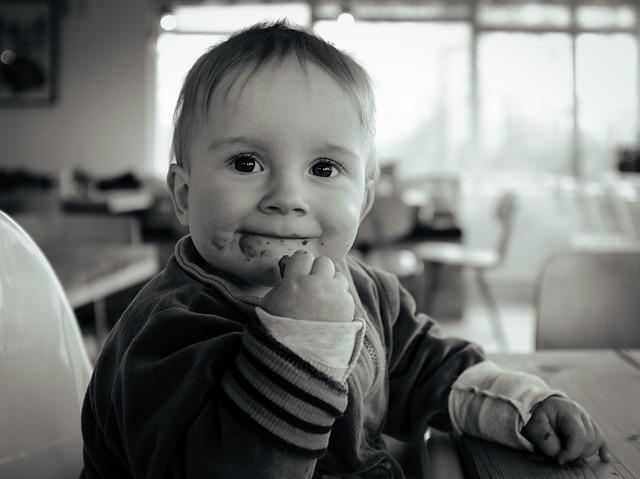 (Tookapic/Pixabay)
Earnings season continues as MSVI Model Portfolio holdings, Union Pacific (UNP) and Microsoft, report Q1 2017 and Q3 FY 2017 earnings before and after the close, on Thursday, April 27, 2017, respectively. Several recent SA articles are collectively bullish on UNP and MSFT in advance of each company's financial results.
Although we do not get caught up in quarterly earnings projections, the MSVI Model Portfolio is currently bullish on Microsoft due to the strength of its fundamentals and limited downside risk; and is neutral on Union Pacific because of valuation and margin of safety concerns.
Exxon Mobil's (XOM) Q1 2017 earnings results follow on Friday, April 28th, at the market open. Analysts at Barclays say that Exxon is likely to disappoint with "messy" results, including a projected EPS miss of $0.10 versus the Wall Street consensus estimates.
At MSVI, we temper our reaction to Exxon's and all of our companies' singular quarterly reports, preferring to analyze several quarters or years of earnings results to grasp the whole story, not just the bits and pieces. We then wait patiently for a mispricing event to pounce on the appropriate buy or sell order.
When a good friend has a bad day, we do not disown him or her. However, if he or she lets us down over an extended period, then maybe it is time to cut the ties that bind. Fortunately, like a trusted friend, a good company is forever.
Main Street Value Investor on Marketplace
I invite you to learn more about Main Street Value Investor in the SA Marketplace where we host an actively-managed model portfolio of mispriced stocks with compounding returns and wide margins of safety through all market cycles.
Join Now and Avoid Our Upcoming Price Increase
We are raising our prices 60% for new subscribers on April 2, 2018. The good news is by that time we will have added a second model portfolio of 'underfollowed' small-cap total return stocks to the service. Of course, MSVI's flagship large-cap total return portfolio will remain and continue to grow with new ideas. Join today and lock-in the current low monthly or annual rate for life as long as you maintain active membership. Learn more here without obligation.
Comments are strongly encouraged and always welcomed. Please read the important accompanying disclosures.
Main Street Value Investor is a trademark, and the MSVI Model Portfolio & Watchlist and MSVI tree logo are service marks, of David J. Waldron, LLC.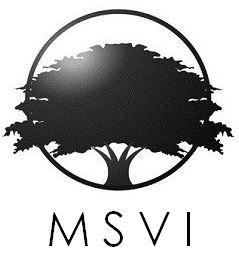 Disclosure: I am/we are long AAPL, BDX, DAL, DIS, IBM, KO, MMM, MSFT, UNP, XOM, VTIP.
I wrote this article myself, and it expresses my own opinions. I am not receiving compensation for it (other than from Seeking Alpha). I have no business relationship with any company whose stock is mentioned in this article.
Additional disclosure: Data is for illustrative purposes only. The accuracy of the data cannot be guaranteed. Narrative and analytics are impersonal, i.e., not tailored to individual needs or intended for portfolio construction beyond the contributor's model portfolio which is presented solely for educational purposes. David J. Waldron is an individual investor and author, not an investment adviser. Readers should always engage in further research and consider (as appropriate) consulting a fee-only certified financial planner, licensed discount broker/dealer, flat fee registered investment adviser, certified public accountant, or qualified attorney before making any investment, income tax, or estate planning decisions.