Yield Hunting members received this alert in early February and have already made nearly 4.0% in total return.
The First Trust Intermediate Duration Preferred and Income Fund (NYSE:FPF) is a closed-end fund that focuses on the preferred stock sector. The fund's objective is to generate a high level of income by investing in preferred stocks and other income-producing securities. Preferred stocks are typically issued at $25 par value (retail) and $1,000 par value (institutional).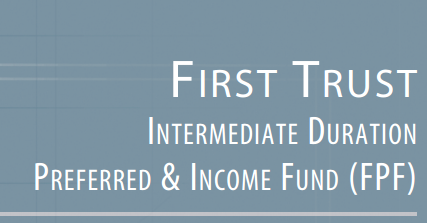 Thesis
The shares of many preferred stocks and preferred stock closed-end funds were beaten down following the bond market selloff in the second half of last year and earlier this year. For FPF, this was a 'throwing out the baby with the bathwater' situation given the fund's focus and mandate.
Overview
The fund is sub-advised by Stonebridge Advisors in Connecticut, which we think is a positive. First Trust management has a less than stellar reputation while Stonebridge has built a strong track record and investment team. For a primer on preferred stocks, click HERE.
Limited Duration
The fund is constrained to keeping its levered-adjusted duration between three and eight years. This is a key differentiator between it and most other preferred stock closed-end funds. The large majority of preferred stocks have perpetual maturities, meaning that they never mature until the company calls the issue. That means the duration of those stocks is extremely high with small changes in long-term interest rates causing significant losses to the shares or portfolio.
For example, if you owned a preferred stock A with a perpetual maturity that pays 6% annual yield, and 30-year treasuries rose to 6%, then the par value of those shares would likely be much lower than when you acquired them. It becomes a pure interest rate play. If interest rates rise, the issuing company has little incentive to call the issue given the increase in risk-free interest rates.
FPF instead focuses on a sub-sector of the preferred stock universe with a large allocation to what are called 'fixed-to-floating securities'. These securities morph from a fixed coupon to a floating-rate coupon at some point after issuance- often 5-10 years. The floating rate is typically based on 3-month Libor plus a spread- similar to bank loans. In other words, they have a nature hedge against higher rates.
The duration according to the most recent fact sheet shows 3.97 years, which is very low compared to most preferred stock funds. The strategy has allowed the fund to have one of the lowest standard deviations on NAV in the sector, at just 3.9%.

The reason that they can get that duration so low is due to their focus on those institutional securities and namely, fixed-to-floating rate preferreds.

Lastly, the managers employ an interest rate swap overlay in order to further manage the duration of the portfolio.
Holdings
The top sectors are banks and insurance companies which are the largest issuers of preferred stocks. This is especially true of institutional ($1,000 par) issues as well as fixed-to-floating. We also like that the fund has only a nominal sector exposure to energy services and oil and gas companies at 2.42% and 2.02%, respectively.
Credit quality is about 60% investment grade and 40% non-investment grade. However, the non-investment grade (a.k.a "junk") is primarily double-B rated, the highest rung on the non-investment grade ratings scale.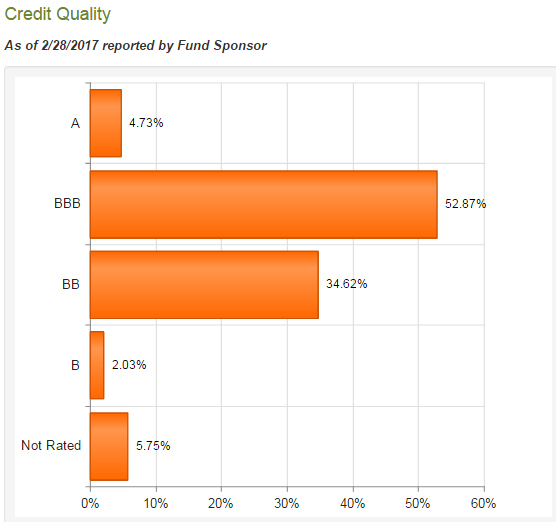 Lastly, the fund has a global mandate with just 51% of their exposure in the United States. The rest of the country allocation is made up of developed Europe, Canada, Australia, Chile, Brazil, and Mexico.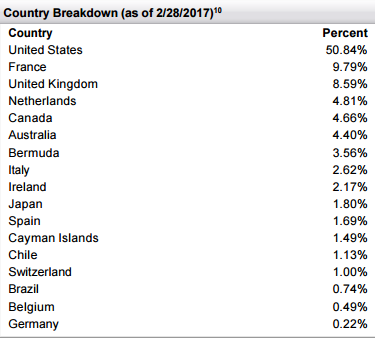 Distribution Yield And Coverage
The fund pays a $0.1625 monthly distribution for an annual yield on NAV of 8.08%, the highest in the sector by 30 bps. This despite having the lowest weighted average duration in the space. In our marketplace service, we have noted to members that we are typically on the lookout for funds and securities with high Sherman Ratio's, a term coined by Jeffrey Gundlach's DoubleLine capital. The ratio is simply yield per unit of duration. Not only does FPF have the the highest yield in the space, but it also has the lowest duration far exceeding the peer group's Sherman Ratio.
Why can this fund achieve such a feat? Outside of the superior asset management of the fund, it more importantly launched at exactly the right time. The fund IPO'd in May of 2013, just as the Taper Tantrum unfolded which wrecked much of the preferred stock sector as interest rates jumped and prices fell. Meanwhile, the duration mandate also insulated the fund from severe losses experienced elsewhere.
Our financials on the fund are stale but as of the last reported EPS (October 31, 2016), the fund was slightly out-earning the distribution. UNII was also strong at $0.137 with an upward trend through October 31. Lastly, the leveraged adjusted NAV yield compared to total yield is 75%, which is a level that would indicate a low need to cut the distribution.
Discount
The discount has averaged 6.15% to NAV over the last three years but has been tighter more recently. In early March, a mini-panic in closed-end fund-land erupted and spread across most sectors with discounts widening. We added extensively at this point after initiating a starter position in early February.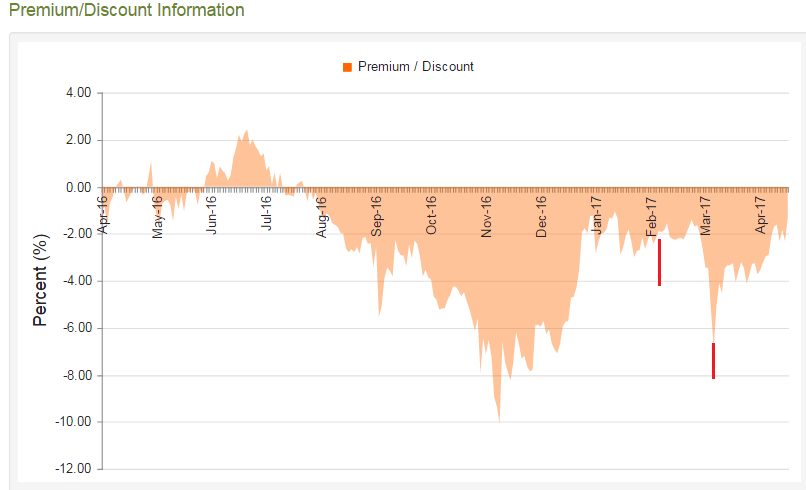 The price fell from $23.72 on the last day of February to $22.18 on March 9th when we wrote our article titled, "Is The Carnage In Closed-End Fund Land A Buying Opportunity?" The discount had gone from 1.70% to 6.85% in six trading days providing the opportunity.
We think these types of entry points will occur every few months given the valuations across most of the closed-end fund complex.
The discount widened to anomalously large levels in November and again in early March, which we noted above. Again, this is being driven by interest rate fears. The NAV trend has been very strong as the fund benefits from a rebound in the price of many of their holdings from the carnage last fall.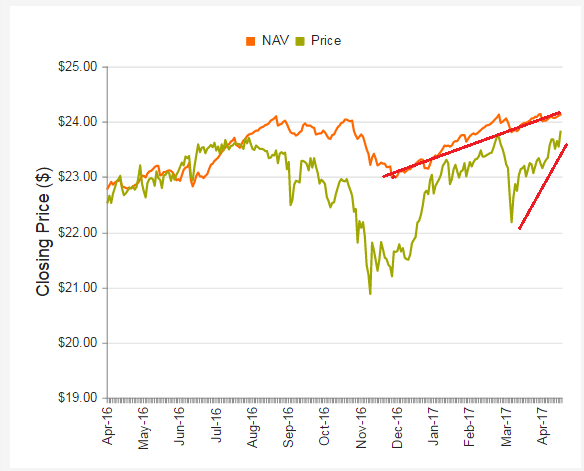 Bottom Line
We recommend the security FPF as a solid diversifier for high yield income generation. The shares offer a solid 8%+ yield and a monthly payout that is hard to find in much of the preferred stock or equity universe. This is a low duration fund that should not sell off when we get a pervasive "rates are rising" fear in the market. The fund is a great opportunity to buy into a solidly managed fund offering a strong yield.
Note: To get these types of articles as soon as they are published, just click on the "follow" button next to my profile and choose the "real-time alerts" option.
Marketplace Service For Those Hunting For Yield
In April 2016, we launched our marketplace service Yield Hunting: Alternative Income Investing dedicated to yield/income investors who wish to avoid the froth associated with most of the equity market. We encourage investors to utilize the free two-week trial in order to benefit from our yield opportunities within closed-end funds, business development companies, and other niche areas. Our goal is to construct a "low-maintenance portfolio" with a yield in excess of 8% on a tax-equivalent basis with capital gain optionality. The core portfolio is now up 21.4% over the trailing year through April 13 and generates a high-single-digit yield, while taking approximately half the risk of the S&P 500 on price and one-third on NAV. For safe and reliable income streams, check out our unique marketplace service.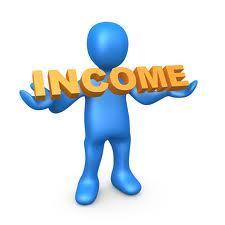 Disclosure: I am/we are long FPF.
I wrote this article myself, and it expresses my own opinions. I am not receiving compensation for it (other than from Seeking Alpha). I have no business relationship with any company whose stock is mentioned in this article.
Additional disclosure: The commentary does not constitute individualized investment advice. The opinions offered herein are not personalized recommendations to buy, sell or hold securities. As I have no knowledge of individual investor circumstances, goals, and/or portfolio concentration or diversification, readers are expected to complete their own due diligence before purchasing any stocks mentioned. The strategies discussed are strictly for illustrative and educational purposes and should not be construed as a recommendation to purchase or sell, or an offer to sell or a solicitation of an offer to buy any security. There is no guarantee that any strategies discussed will be effective. The information provided is not intended to be a complete analysis of every material fact respecting any strategy. The examples presented do not take into consideration commissions, tax implications or other transactions costs, which may significantly affect the economic consequences of a given strategy. This material represents an assessment of the market environment at a specific time and is not intended to be a forecast of future events or a guarantee of future results. This information should not be relied upon by the reader as research or investment advice regarding the funds or any security in particular.