This shouldn't come as a surprise to anyone, but as the market has come under selling pressure in the last several days, bullish sentiment on the part of individual investors has declined. According to the weekly AAII survey, bullish sentiment declined to 25.71% from 28.97%. That's the lowest weekly print since the election and a record 120th straight week of sub-50% readings. Looking at the chart below, bullish sentiment has clearly broken its string of higher highs that had been in place since mid-2016.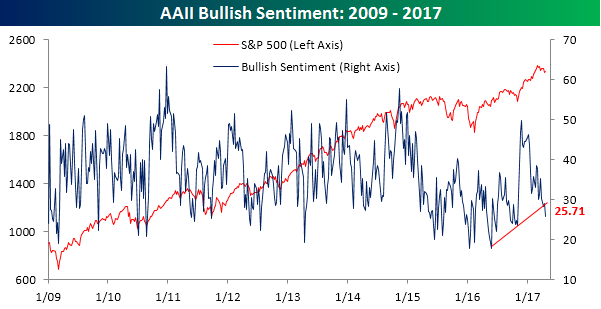 As bullish sentiment has declined, bearish sentiment has seen a small uptick, rising from 37.38% up to 38.70%. In this case, though, the chart of bearish sentiment doesn't look nearly as significant as the chart of bullish sentiment shown above.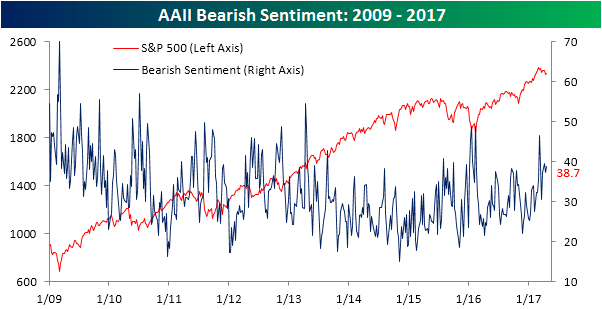 Thanks for reading the article. Follow our account to get our articles as soon as they're posted to Seeking Alpha. To get our full newsletter, sign up for Bespoke Newsletter PRO. Subscribers to that service get access to Bespoke's model stock portfolios, actionable data-driven insights, and in-depth analysis of everything that drives the markets, among other things.