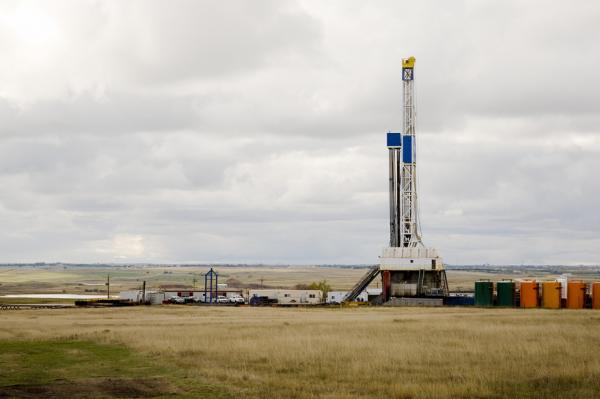 Source: Stock Photo
With a domestic gas deficit of approximately 30 percent, Argentina has offered incentives for drillers to accelerate production and shrink the gas deficit by 2021-22, according to Platts. That in turn will allow the country to resume exports to the surrounding region.
Exxon Mobil Corporation (NYSE:XOM) is one of the companies taking up Argentina on the offer, as it accelerates gas production in one of the strongest shale plays outside the U.S. - the Vaca Muerta, located in Argentina's Neuquen province.
Neuquen Governor Omar Gutierrez said that by the end of 2017, Exxon will have invested $750 million at Vaca Muerta.
In the past, Exxon has said it will spend as much as $10 billion in Vaca Muerta over the next two to three decades.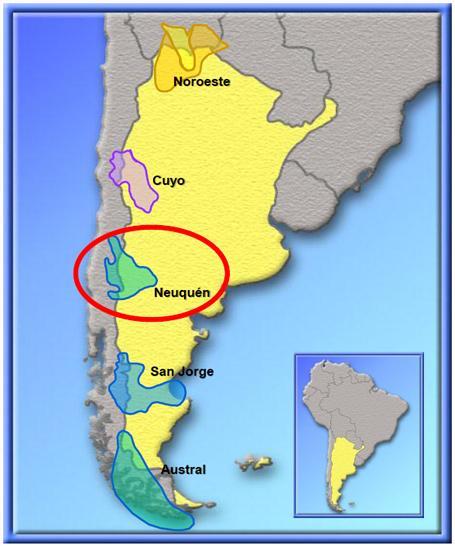 Source: Energy-pedia
The incentives
In order to generate a lot more production in Vaca Muerta, incentives of above-market prices were offered to producers, starting in 2013. The high end of the price, which is $7.50/MMBtu, is scheduled to continue through 2018. Afterwards, it'll be lowered to the point of market prices taking over in 2022.
The price incentive will drop in intervals until it reaches $6/MMBtu in 2021. By then, the average price is projected to average about $4/MMBtu. Exxon and others will be the beneficiaries of these high prices during that period of time.
As for Vaca Muerta - data from the Energy Ministry - it has helped boost production from 113.7 million cu m/d in 2014 to 123 million cu m/d in 2016, a gain of over 8 percent.
Buying time to improve efficiencies
Argentina and Neuquen Province improved the working environment by successfully negotiating with companies and unions in order to "extend the gas pricing incentives, cap tax pressure, improve labor productivity, and expand infrastructure capacity." In other words, there is more visibility, consistency and predictability in the market through at least 2021.
What it will primarily do for Exxon is to buy it time to work on ways to lower drilling and the costs of completing wells, which, of course, gives a higher chance of achieving profitability by the time the deal ends.
Using its past experience in improving efficiencies in its U.S. shale assets, it shouldn't take too long for Exxon to significantly remove costs out of production. It could and should enjoy profitability even before 2021. Part of that could be offset by increasing expenditures to develop the acreage.
Development going forward
Although Exxon has said it could spend as much as $10 billion over the next two to three decades on the play, it's possible it could go much higher than that.
For example, its XTO unit invested approximately $250 million on a pilot project in Bajo del Choique and La Invernada in 2016. Assuming the results are positive, that could result in the unit spending another $13.8 billion to develop the resource.
Plans presented to and approved by the Neuquen government show if the acreage has promise, it would drill 556 horizontal wells in the two blocks. Each well would include "2,500-meter legs and 25 frac stages," according to the company's plan.
Within the next two to three years, Exxon has an overall goal of producing 5 million cu m/d. Even with a gradiated downward price, this will generate decent revenue and earnings from the play during that period of time. How much will be determined by how quickly Exxon can reach its goal.
Conclusion
Argentina is one of the most important shale resources in the world, and will become the next country to develop those assets. With a domestic gas shortage, Exxon is among the leading recipients of the incentive to accelerate gas production.
It is only second behind China in shale gas resources. For shale oil, it's the fourth largest, only behind the U.S., Russia and China. It's also one of the more ignored resources in regard to the impact it'll have on global supply going forward.
As for Exxon Mobil, its outlook over the next several years is visible, and as mentioned above, how long it takes to achieve its stated goals will determine the impact on the performance of the company through 2021.
The incentive price guarantees whatever level it reaches, it'll improve the earnings results of the company over the next three to four years. It has all the reason in the world to move quickly to take full advantage of the shrinking window.
Further out, and more important for the long-term value of the play for Exxon Mobil, is how much it can lower costs as it approaches the time it must compete against market prices. If it can reach profitability by 2022, it will be a strong asset for many years for the company.
Disclosure: I/we have no positions in any stocks mentioned, and no plans to initiate any positions within the next 72 hours.
I wrote this article myself, and it expresses my own opinions. I am not receiving compensation for it (other than from Seeking Alpha). I have no business relationship with any company whose stock is mentioned in this article.