With the number-one selling book on the NY Times best-seller list (and two others in the top ten) as well as the number-one rated show on cable news with ratings that beat those of CNN's prime time lineup of Erin Burnett, Anderson Cooper and Don Lemon combined, the now deposed Bill O'Reilly certainly casts a long shadow over Fox News and the cable news landscape in general. I'm not going to get into politics or the allegations against O'Reilly in this article, but I wanted to examine what type of impact his departure would have on shares of 21st Century Fox (NASDAQ:FOXA).
While O'Reilly was certainly instrumental in the rise of Fox News and has had an impact on the way news is presented in general, as the old saying goes, "The graveyard is filled with people who were irreplaceable." We previously saw similar hand-wringing about Fox after Megyn Kelly's departure, but she was replaced by Tucker Carlson and the ratings haven't changed all that much. If I may make a sports analogy, the whole dynamic reminds me of Bill Simmons' "Ewing Theory," a phenomenon where a team actually ends up performing better after its "star player" is gone, either through trade, injury or free agency.
I think that we as a society psychologically have a tendency to overvalue the overall impact of "stars." Think of the many times a team has lost a big, expensive free agent, replaced them with a less expensive free agent and still performed almost as well. A team like the Spurs in the NBA keeps happily plugging along every year largely because of its successful "system" as opposed to relying on an individual star (with apologies to Kahwi Leonard), and I see Fox News as operating with much the same type of environment. Indeed, as reported today by CNN Money, "Ratings for the O'Reilly-free 'Factor' Wednesday night were on par with O'Reilly's recent performance in the 8 p.m. time slot, according to Nielsen data. The program remained in its usual No. 1 position in overall viewership and in key advertising demographics. The Factor, temporarily hosted by Dana Perino, averaged 3.3 million viewers Wednesday night, up from 2.2 million viewers for the previous hour, a gain of 1.1 million."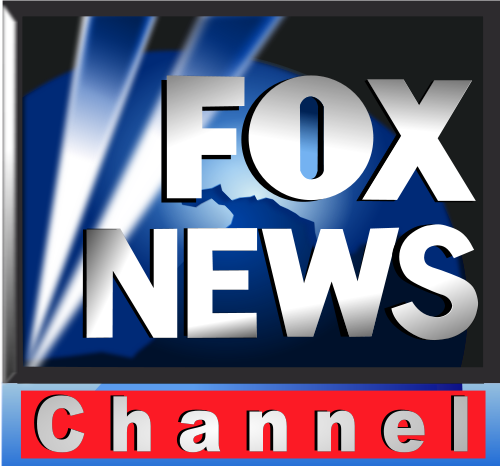 Thus far, Fox's plan is to have Carlson move into O'Reilly's time slot starting next Monday and move "The Five" into the time slot he is vacating. My perception (admittedly, not a very bold claim on my part) is that Carlson will appeal to much of the same demographic as O'Reilly. While, of course, some hardcore O'Reilly fans will boycott or turn the TV off altogether, I find it hard to imagine that many core O'Reilly/Fox News viewers will be switching over to, say, Rachel Maddow on CNBC or Don Lemon on CNN because of the clear ideological differences. For the most part, Carlson should still appeal to the same conservative/Republican base that O'Reilly did, and will be sympathetic to most of their viewpoints. He's not going to do anything wild or unexpected that will upset them. There aren't exactly a bevy of other television channels offering news from this angle of the political spectrum, so these viewers won't really have anywhere else to go.
According to Merrill Lynch's research report dated April 19th, "21st Century Fox - Turning the Page on News," O'Reilly's show drew in an average of 4 million viewers during F3Q17, while in the 9 o'clock time slot, Carlson averaged about 3.2 million. Sure, this is a loss of 800k viewers, but let's assume that Carlson will absorb some of O'Reilly viewers simply by moving into his time slot - as stated above, I don't think Fox risks losing many viewers to CNN or CNBC, so unless these viewers suddenly pick up a new hobby, many of them will probably continue watching Fox News in the 8 o'clock time slot just as a matter of routine or habit. It also stands to reason that as Carlson becomes more established at Fox News, now that his show has been on for a few months, and he begins to build more of a following, his numbers could increase further as well, further trimming the losses in viewers.
Furthermore, per this report, "FNC makes 61% of its $2.7 billion in annual revenues from the $1.55 per subscriber that cable and satellite companies pay each month for the channel, according to Kagan, a group within S&P Global Market Intelligence." A research note published by Merrill Lynch states a similar but slightly different number: "70% of Fox News and Fox Business Channel's $2.2 billion to $2.3 billion are derived from affiliate fees." Thus, ratings may decline, but the vast majority of revenues come from affiliate fees, which should remain unchanged. While some ardent fans may be angry about O'Reilly's departure, I find it unlikely that they would literally cancel their entire cable package because of this move, leaving these affiliate fees that are the real bread and butter of the channel unscathed.
According to Evercore ISI analyst Vijay Jayant, "The O'Reilly Factor... [or "The Factor" as it is now being called] accounts for about $100 million a year in ads," or "about 20% of the network's ad sales, although Kagan forecasts it will see $938.5 million for 2017." So either way, whichever estimate you want to go with O'Reilly and his show account for roughly either 20% of the network's ad revenue or a little over 10%, a substantial amount, but not a death blow that the company wouldn't be able to recover from. He figures that "O'Reilly's replacement in the 8 PM time slot - Tucker Carlson - will generate 35% less, which would be in line with other FNC shows."
Using this math, with Carlson at the helm, let's assume that "The Factor" will make $65 million in revenue instead of $100 million. The network will also reportedly have to pay O'Reilly out a severance of one year of his annual salary, estimated at $18.5 million a year. So between the $35 million decline in advertising and $18.5 million in severance to O'Reilly, let's roughly assume Fox News will suffer a loss of about $53.5 million related to the ouster. However, after this year, assuming O'Reilly's replacement makes about $3 million per year, the network would also save about $15.5 million a year going forward. So in 2018, the maximum decline in revenue related to this move would only be about $38 million, and as stated above, it's feasible that Carlson will be able to add to his fan base to further trim these numbers.
There's also a larger force at play here which could further offset any losses, and it is much bigger than O'Reilly or any other television personality: Donald Trump. The recent presidential election was one of the most talked about and hotly debated in history, with cable news channels enjoying a surge of viewership as people tuned in to stay abreast and get analysis of the daily excitement. While one would typically expect this uptick to subside after the election was over, the first 100 or so days of the Trump presidency have featured so much intrigue and drama on an almost daily basis that the same viewers are still hooked. In fact, people may even be more tuning in more now than during the elections.
For example, a month after the election, The Hill reported that not only was Fox News tripling the viewership of CNN and MSNBC in prime time, but that "Fox is the only cable news network to increase viewership from before the campaign season ended." Similarly, Merrill Lynch explains that "we believe Fox News' post-election ratings strength (up strong double digits year-to-date) was not anticipated by ad sales management, thus the network is likely overdelivering audience (providing a financial buffer to potential near-term ratings declines)." The Trump presidency and the constant intrigue/controversy surrounding it are a larger part of what is driving cable news ratings as opposed to any specific anchor. While anchors may come and go and lineups may change, I don't foresee Trump changing his modus operandi much, so the real source of the ratings bonanza will remain.
As one additional "X factor" or variable that I would like to throw out there, let's say Carlson retains the majority of O'Reilly's viewers, but the real fallout in viewership is for "The Five," which moves into Carlson's time slot, or whatever replaces "The Five" in its current time slot. I would imagine that Fox would have the resources to make the type of "splash" hire that would get people talking and tuning in just out of sheer curiosity. Anecdotally, I've heard Steve Bannon's name thrown out there as a possible replacement if he leaves the Trump White House. This would certainly be an attention-grabbing and controversial hire, but controversy sells. Even if the choice isn't as splashy or mysterious as a Bannon, there are plenty of other names with cache out there that Fox could take a chance on.
Lastly, while Fox News is very popular, it's only one component of the myriad of channels and other entities that FOXA presides over or has a stake in, such as National Geographic, FX, Fox Sports, Fox Soccer, Hulu and Draft Kings. The company's annual revenue for FY2016 was reported to be $27.33 billion, so $35-40 million in one-time lost revenue from the O'Reilly saga is only a small drop in the bucket. Evercore ISI's Vijay Jayant estimates that the lost advertising will trim just 0.15% off of Fox's annual revenue, and Merrill Lynch similarly concludes, "For reference purposes a $27mn change in FOXA OIBDA would result in a $0.01 variance to FY17E EPS of $1.91."
In the coming weeks, investor attention surrounding Fox will turn to a topic which will be less interesting from a "gossip" perspective, but one which will have a much more material impact on the company and stock itself - Fox's pending purchase of the rest of Sky plc (NYSE:SKY), the U.K. pay TV giant that it already owns a stake in, and most of the discourse about current events will have been forgotten. If I were a shareholder of 21st Century Fox, I would wait for the current storm to pass and continue to hold my position.
Disclosure: I/we have no positions in any stocks mentioned, and no plans to initiate any positions within the next 72 hours.
I wrote this article myself, and it expresses my own opinions. I am not receiving compensation for it (other than from Seeking Alpha). I have no business relationship with any company whose stock is mentioned in this article.