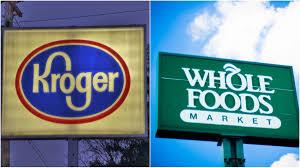 Whole Foods Market
Whole Foods Market (NASDAQ:WFM) has been in the M&A/event-driven conversation as of late. Last week activist investor Jana Partners reported a 9% stake in the organic supermarket chain and they also urged Whole Foods to consider a sale. Did Jana have potential buyers in mind when they built the stake? Perhaps Kroger (NYSE:KR)?
On Thursday, Credit Suisse analyst Edward Kelly issued a note postulating that a Kroger take-out of Whole Foods would make sense. In such a deal, Kroger would gain needed market share though probably adding on more debt. The Credit Suisse note suggested that a price between $40 and $45 or $12.7 billion to $14.3 billion could be a realistic price.
An asset like Whole Foods could be layered in to an existing infrastructure, providing share and cost benefits. Consolidation drives increased efficiencies of scale, strengthens the combined entity's ability to negotiate contracts with vendors, allows the acquirer and the acquired to share best practices, and provides a more comprehensive distribution network. These cost savings can be used to fund investments in price, technology, marketing, the in-store experience, and other traffic drivers
- Credit Suisse note on Whole Foods
Two weeks ago, Credit Suisse removed Whole Foods from their Focus List, though still remaining positive on the stock at the time.
Kroger has been beefing up its organic offerings the past several years. And it hasn't gone unnoticed by Whole Foods.
The more conventional mainstream supermarkets have upped their game-Whole Foods CEO John Mackey on a February analyst call.
Kroger may not be the only possible buyer for Whole Foods. Last year Amazon (NASDAQ:AMZN) considered making an offer for Whole Foods.
In the past 15 days, Whole Foods' stock has moved from the mid-28s to the mid-35s. But would Whole Foods sell?
KCG Holdings
Two high-frequency trading firms are getting together. Virtu Financial (NASDAQ:VIRT) is buying KCG Holdings (NYSE:KCG), formerly Knight Capital Group, for $20 per Share or $1.4 billion in cash.
KCG fits perfectly with Virtu's strategic priorities...offering clients a combination of Virtu and KCG's superior algorithms and proprietary analytical tools-Douglas A. Cifu, Virtu's Chief Executive Officer.
The transaction is expected to close during the third quarter and requires receipt of KCG shareholder approval and regulatory approvals. Jefferies LLC, KCG's top shareholder has committed to vote for the adoption of the merger agreement with its 24.5% of KCG's outstanding voting power it holds.
Virtu made an initial offer of between $18.50 and $20 per share for KCG on March 15.
Air Methods
The tender offer for Medical helicopter company Air Methods (NASDAQ:AIRM) is set to expire Thursday night at midnight. American Securities is buying Air methods for $43 per share in cash.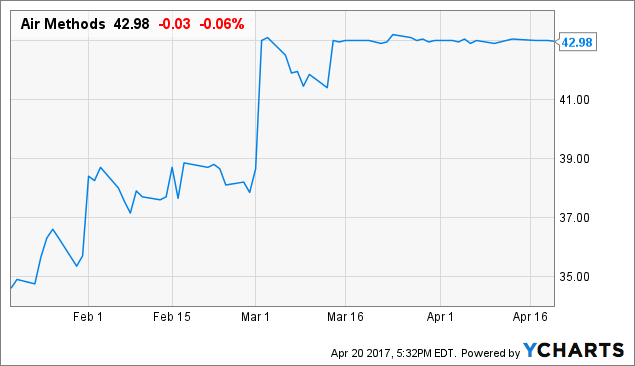 Seventy Seven Energy Inc.
Seventy Seven Energy (NASDAQ:SVNT) and Patterson-UTI Energy (NASDAQ:PTEN) have completed their merger. In the deal, SVNT shareholders will receive 1.7851 shares of Patterson-UTI common stock.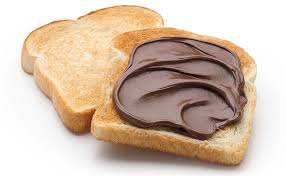 Thursday's Merger Arb Spread
Every Thursday we will highlight a merger arbitrage spread. It could be a spread that looks too large or too small, perhaps a negative spread or just a rather large one. This Thursday we look at Cabela's (NYSE:CAB). With this week's price cut, Bass Pro Shops is slated to pay Cabela's $61.50 per share in cash.
With CAB trading at $57.05, there is a $4.45 spread (CAB doesn't pay a dividend). Assuming an August 15 close or 107 days from today (the companies guided to a 3rd quarter close), that equates to a 7.8% spread. To convert to an annual rate of return or IRR, I use the following equation:
(7.8/X=107/365)
On this basis, CAB has a possible 26.6% IRR.
Risks to this include the FTC not approving the merger with Bass or delaying their decision. In addition, any issues that would delay or scuttle Synovus Financial Corp.'s (NYSE:SNV) purchase of Cabela's bank assets or Synovus' subsequent reselling Cabela's credit card portfolio to Capital One.
If you enjoy merger arbitrage, tender offers, exchange offers, spinoffs and odd lots, please consider following me by clicking on the Follow button on top of this page.
Disclaimer: The above article is intended to provide my opinion to interested readers. I have no knowledge of individual investor circumstances, goals, portfolio concentration or diversification. Readers are strongly encouraged to complete their own due diligence on any stock or option mentioned in this article before investing. Merger arbitrage is a risky strategy because there is significant downside in the event of most potential deal rejections.
Disclosure: I am/we are long AIRM, CAB.
I wrote this article myself, and it expresses my own opinions. I am not receiving compensation for it (other than from Seeking Alpha). I have no business relationship with any company whose stock is mentioned in this article.
Additional disclosure: My CAB position is short OTM puts.