Even after the recent decline, shares of NewLink Genetics (NASDAQ:NLNK) have risen almost 80% since my initial writeup on the company four months ago, in which I called the stock a classic value catalyst play.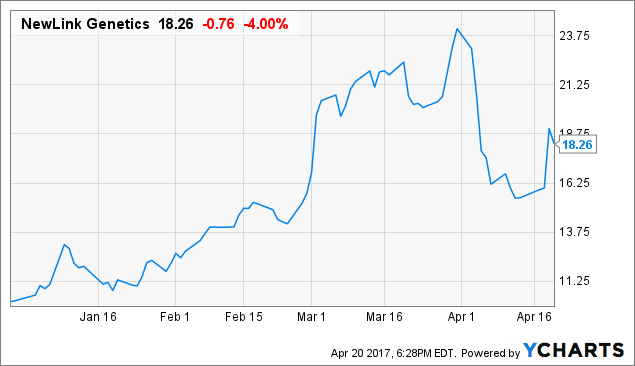 NLNK data by YCharts
I noted that the company's primary focus is advancing its two IDO pathway inhibitors through the clinic, and that they could play a key role in combination with chemotherapy, adoptive T cell therapy, immunotherapy, and checkpoint blockade regimens. Additionally, the deal with Roche for $150 million upfront and over $1 billion in potential milestone payments, as well as encouraging data from Incyte's (NASDAQ:INCY) epacadostat, hinted at a soon to be realized revaluation for all IDO assets in the clinic.
Updates to Thesis
At the American Association for Cancer Research (AACR) 2017 Annual Meeting the company reported interim data from a phase 2 study evaluating its IDO pathway inhibitor, indoximod, in combination with checkpoint inhibitors in patients with advanced melanoma. Wall Street was hoping to find out which IDO-1 inhibitor was better, with the lead horse being Incyte's epacadostat closely followed by Bristol-Myers' (NYSE:BMY) BMS-986205 and NewLink's candidate.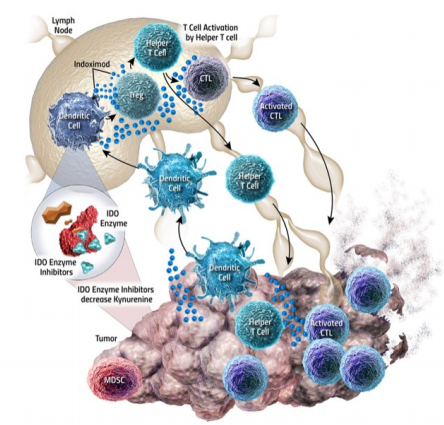 Figure 2: Distinct strategies for targeting the IDO pathway (source: corporate presentation)
In the following days and week after the stock cratered over 25% until it found support just above $15.
It warrants the question, "Was the data really that bad?"
60 evaluable patients received indoximod plus pembrolizumab, resulting in a 52% objective response rate (ORR) and a 73% disease control rate (DCR). Importantly, this patient population included those with ocular melanoma (excluded in other trials as these patients are more difficult to treat)- taking them out of the equation resulted in a significantly better 59% ORR and 80% DCR.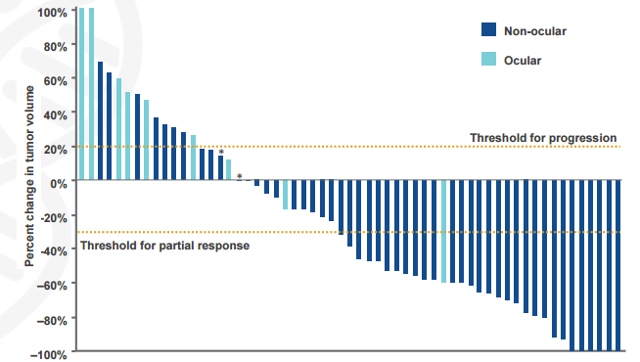 Figure 3: Best response by patient, ocular versus non-ocular (source: AACR presentation)
I believe investors should pay close attention to the words of Dr. Yousef Zakharia, M.D. and a leading investigator on the trial.
"These data are impressive and demonstrate the potential of this combination to improve response rates of the currently available therapy for patients with advanced melanoma. Importantly, our combination therapy was well tolerated without an appreciable increase in toxicity."
In the near future we can expect Genentech to update investors on progress in their phase 1b study of GDC-0919 in combination with atezolizumab (Tecentriq) for patients with solid tumors, which I consider a material catalyst as well. If data is promising, I wouldn't be surprised if they decide to take the program forward in the form of multiple pivotal trials.
Other Information
In February the company reported a year end cash balance of $131.5 million, down from $198.7 million from the previous year. The company's wording that their cash balance is sufficient for "the near and medium term" is rather interesting, considering I expect increased cash burn related to increased clinical activity. Management has predicted a balance of $75 million at the end of 2017- I'm almost certain we can expect them to tap capital markets in order to extend that runway in the next three to six months.
Investors should keep in mind that melanoma is just the beginning for indoximod, with several important trials enrolling or having enrolled patients in several key indications.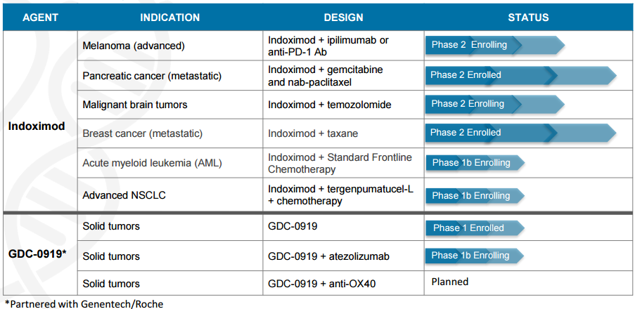 Figure 4: Current trials planned or active (source: corporate presentation)
Investors who already bought shares after my first article hopefully have taken partial profits (25% to 50%) according to our generally followed rules, while holding onto the rest of their positions for additional upside. For those who have done their due diligence and are keen to get in on this story, there are several options available.
The trigger can be pulled in the meantime for more risk and more potential upside, prior to GDC-0919 data. For those who are risk-averse, they may wish to wait until a future funding event, and even then only establishing a small pilot position and waiting for further volatility to add as opportunities arise.
For those who feel the stock has run up too much for their tastes, remember there is nothing wrong with sitting out and waiting for a pitch that's more your style or level of comfort. I continually sift through many interesting candidates that catch my eye, regularly rejecting over 90% of them. Occasionally I'm wrong and miss an opportunity that readers or experts I respect pointed out and I'm okay with that. There will always be other good stories to get in on the ground floor, and fear of missing out (FOMO) is never a good reason to purchase shares.
Author's note: My goal is to identify undervalued stocks for my readers with favorable risk/reward profiles and catalysts that could propel shares higher. I categorize ideas into near-term, medium-term (months to a year), and long-term (multi-year), based on when I expect outperformance to potentially occur. I also highlight for myself and fellow investors intriguing dividend picks for my 20/20 model income portfolio. If that interests you, consider clicking the follow button at the top of the article, next to my name. For my real-time followers, on my blog I also post bi-weekly watch lists to discuss names on my radar and fielding your suggestions, as well as occasional market/sector overview pieces and interviews with corporate management.
Disclosure: I/we have no positions in any stocks mentioned, and no plans to initiate any positions within the next 72 hours.
I wrote this article myself, and it expresses my own opinions. I am not receiving compensation for it (other than from Seeking Alpha). I have no business relationship with any company whose stock is mentioned in this article.